Currencies:
The dollar has continued its gains this week and continuing to trend upwards. The 4HR timeframe shows a clean trend, and any pullback should be a reason to buy this now. We do however have US fundamentals out tonight, this may cause some volatility and so trade with caution during this time.  
Thanksgiving holiday is tomorrow, so we may see volume drop in the market during this US holiday. 
The JPY has been consolidating over the last few days, however we are leaning towards JPY downside which would mean XXXJPY upside.  
The main consensus in the market right now is just continuations on a lot of these trends. Due to the dollar, pushing a vast majority of pairs are pushing as well and so playing these trends is the best way to be trading, 
Upcoming fundamental releases we have are: 
Wednesday, November 24th 
USD, Durable Goods Orders

 

USD, Nondefense Capital Goods Orders ex Aircraft(Oct)

 

USD, Gross Domestic Product Annualized(Q3) PREL  

 

USD, FOMC Minutes

 
Thursday, November 25th 
USD, Thanksgiving Day

 

EUR, ECB's President Lagarde speech

 
Friday, November 26th 
AUD, Retail Sales s.a. (MoM)(Oct)

 

EUR, ECB's President Lagarde speech

 

CHF, Gross Domestic Product s.a. (QoQ)(Q3)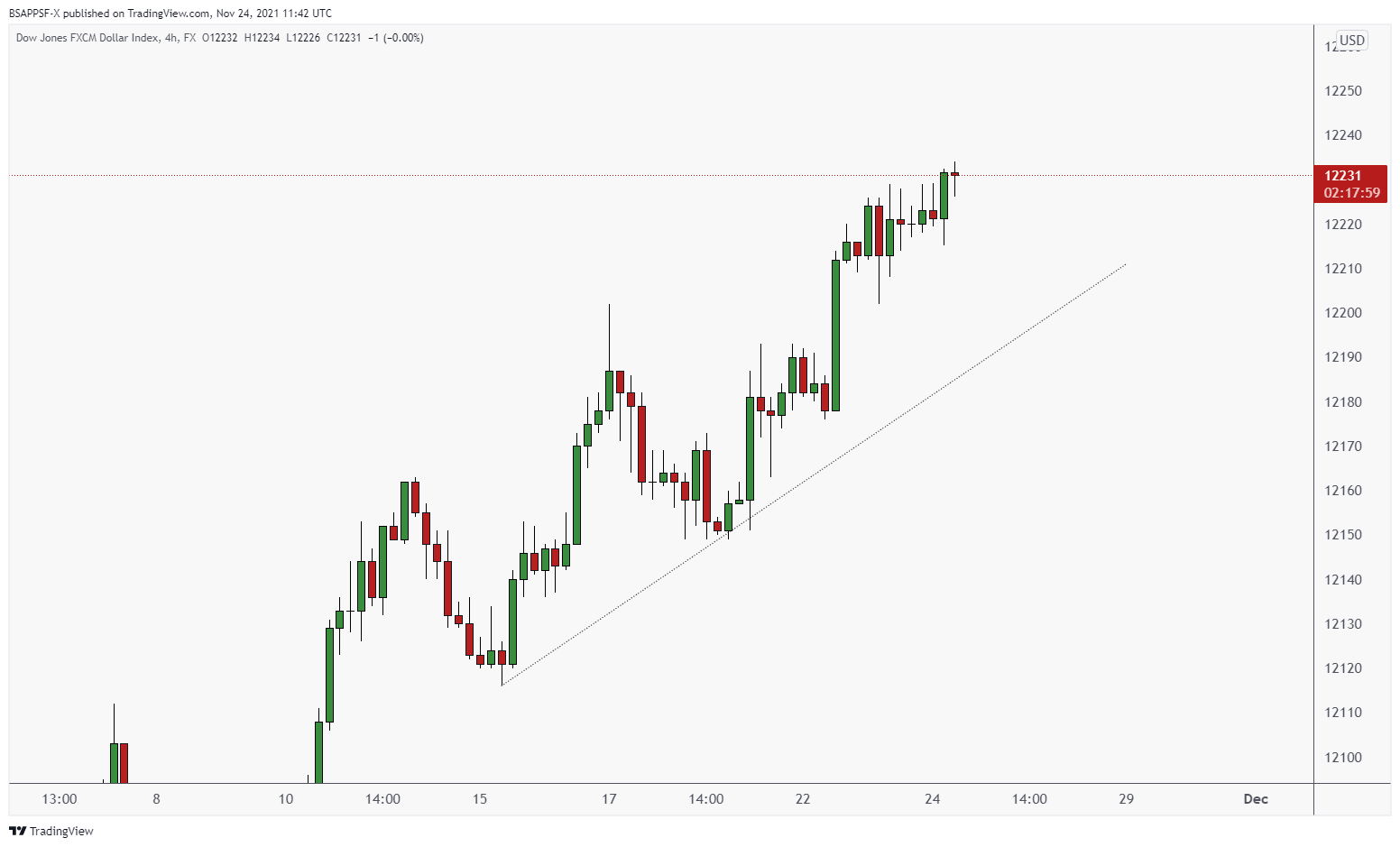 Crypto-Currencies:
There has been a lot of talk of the metaverse since Facebook said that's the direction they want to start taking their company. This is a very interesting time we are in, where everything is going digital. The cryptocurrencies which are building on the metaverse, such as SAND and MANA, have had significant gains in the last couple of weeks. SAND was $0.70 4 weeks ago, and now trades at $7! 
If you wanted to see what the metaverse is about, then you can jump into 'decentraland' (which is ran on MANA) here: https://decentraland.org/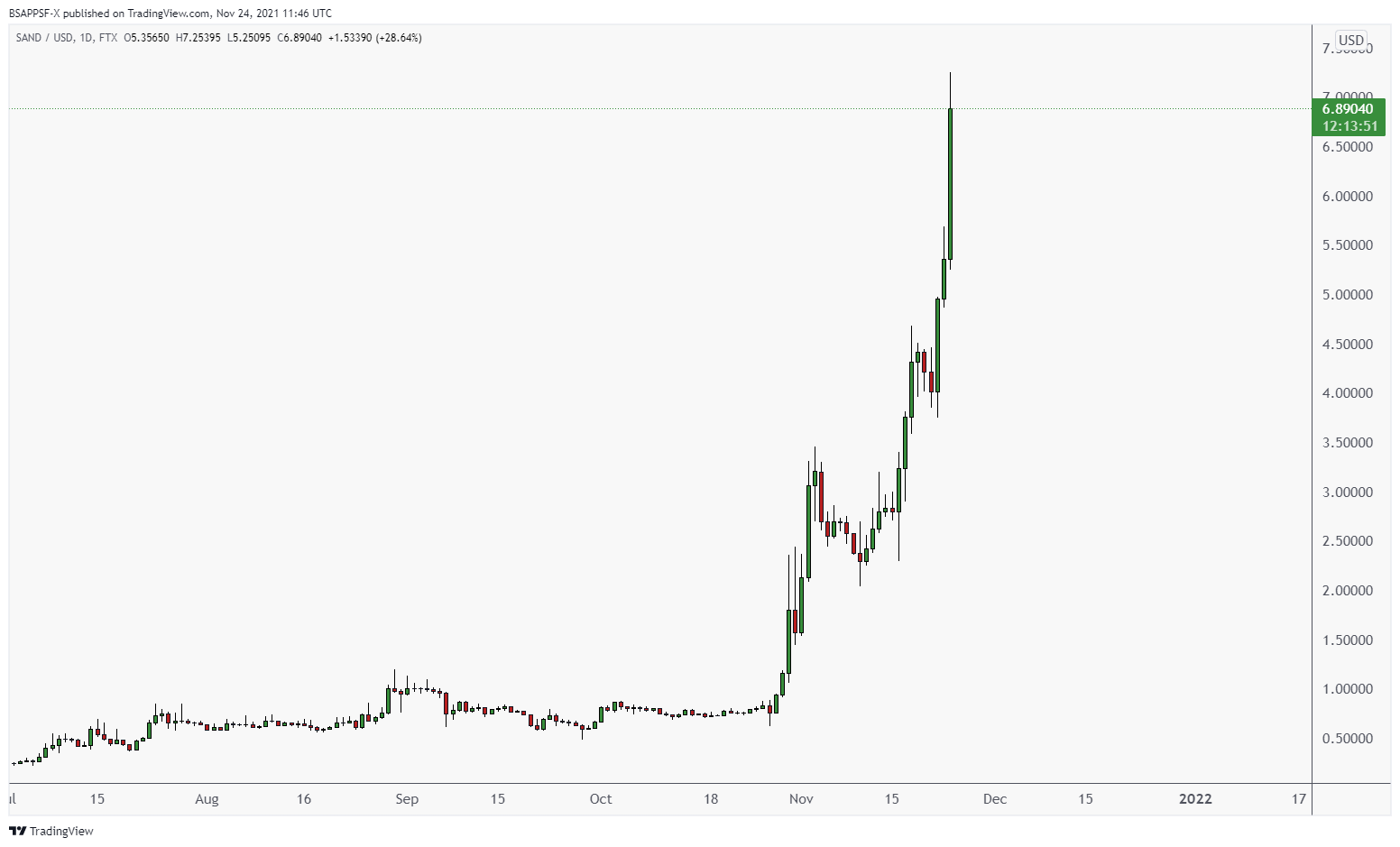 UPDATE – POTENTIAL SETUP: SILVER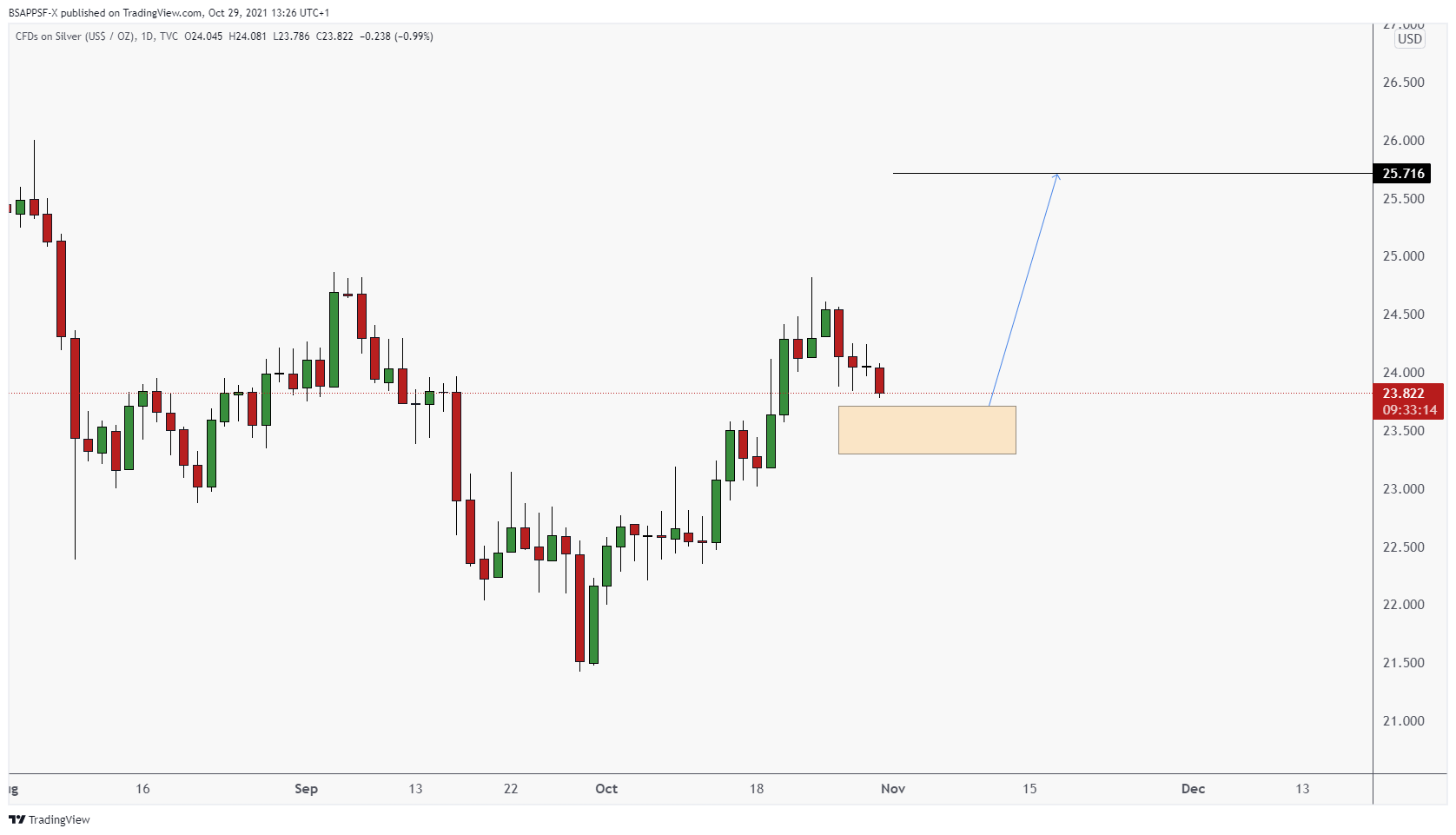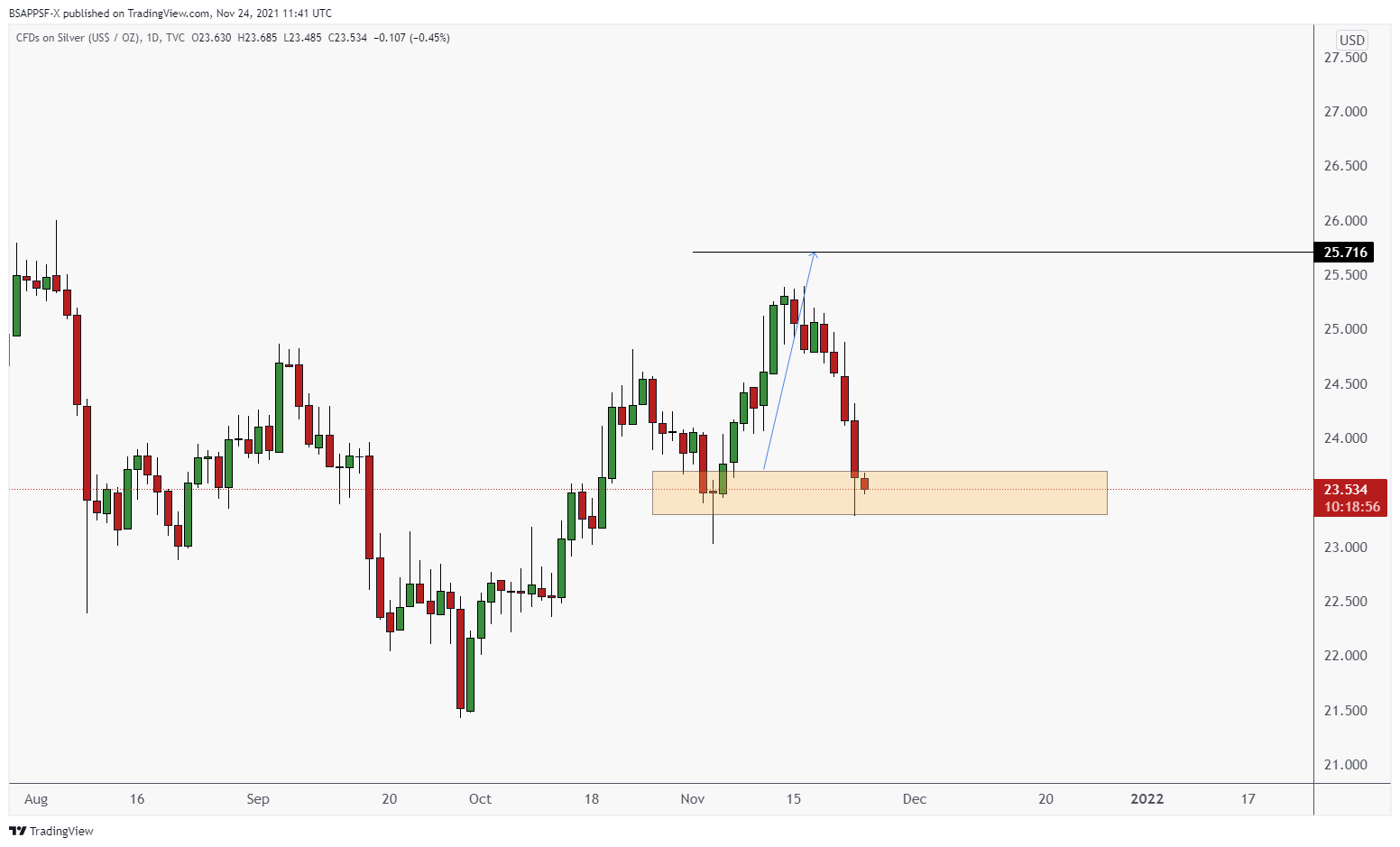 Silver has pushed down hard over the last couple of days, unfortunately it didn't hit our main take profit, however partials should have been secured and stops moved to breakeven to eliminate the risk! There are no setups I am watching on Silver right now, we will need to wait for price to develop more before getting into more trades on this. 
UPDATE – POTENTIAL SETUP: UK100 (FTSE)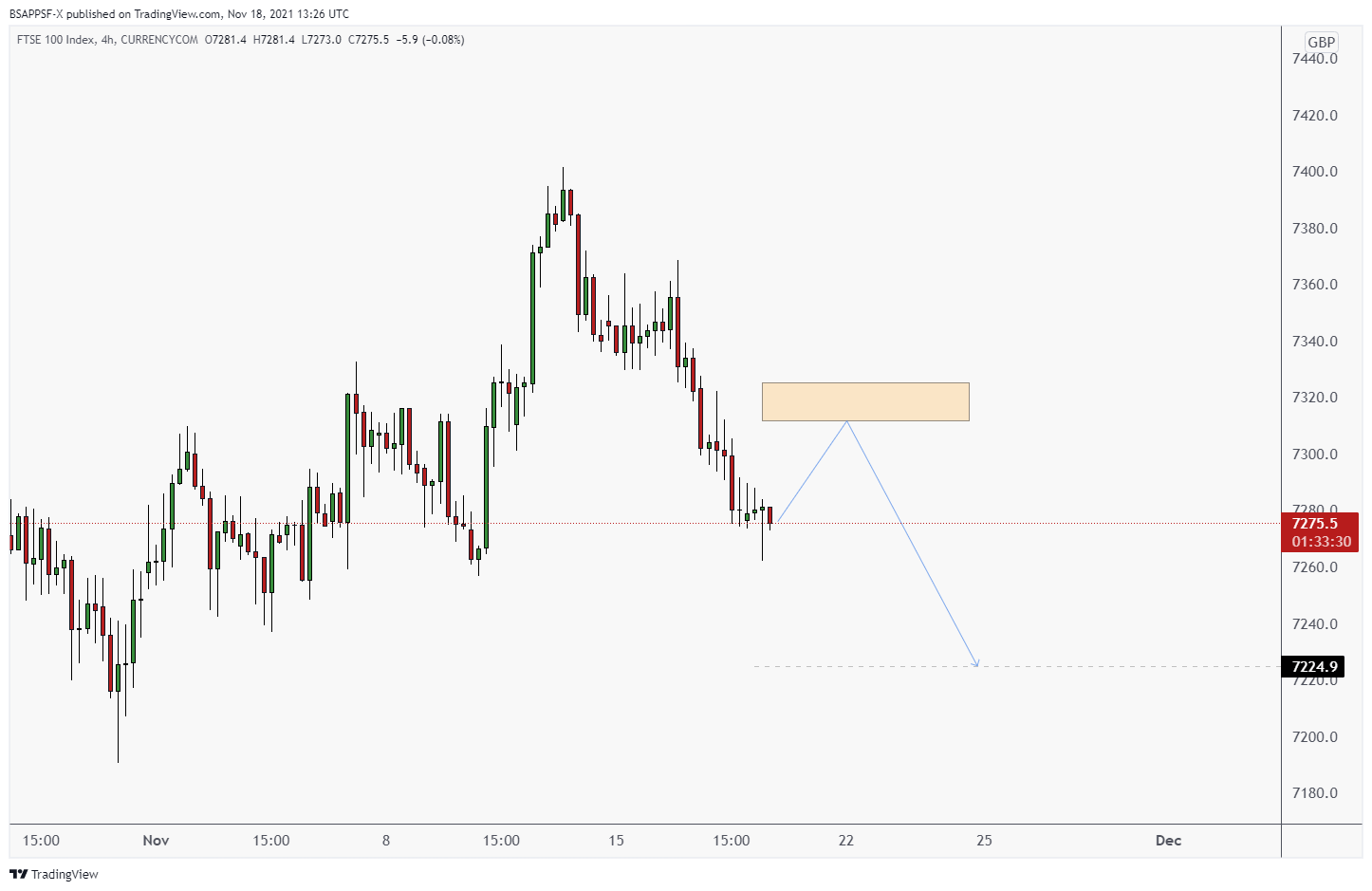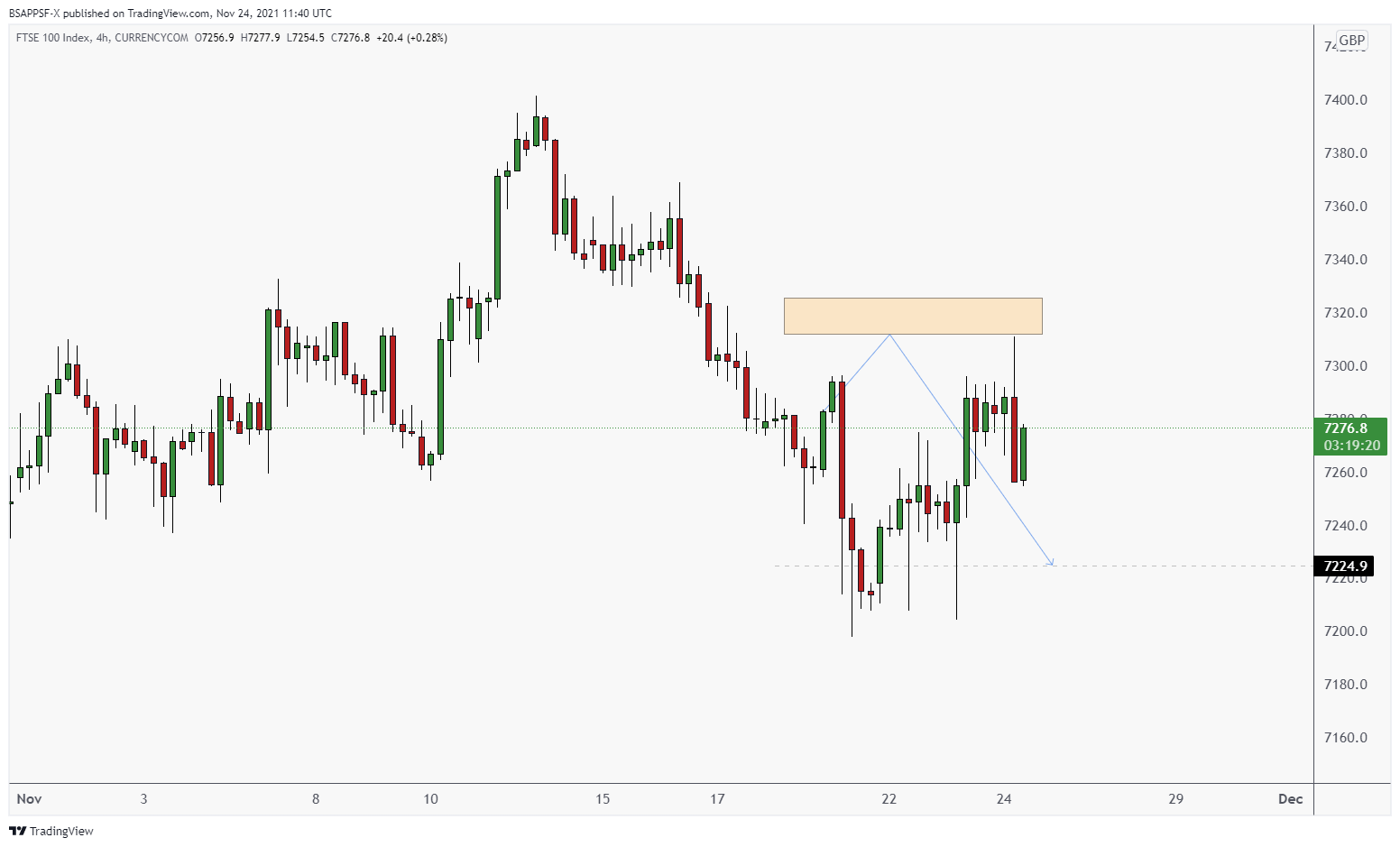 UK100 was a trade given out in last week's blog and on the Instagram live. Unfortunately, we failed to push up into the AOI before coming down and hitting the TP. We have since pushed back up into the AOI, but we are no longer watching this for shorts. 
Written by Aqil – Head Analyst