Currencies:
This week we have seen a nice pullback on the dollar after a big push up last week. We have reacted off our initial area of interest, which was shared to the Advanced Group member. We do however have some more levels to get through before the upside move is confirmed. We will be waiting for a break of 12110 which will confirm the upside move. If we do push down, then our next bullish area of interest will be 12017. 
We do have USD CPI news out tonight which could cause some volatility later today. 
As we know, the JPY has struggled massively over the last few weeks. Here is a really good article on some of their planned stimulus to help their economy:  https://www.reuters.com/article/us-japan-politics/japan-pm-kishida-to-unveil-plans-to-revive-economy-after-pandemic-idUSKBN2HV093 
Upcoming fundamental releases we have are: 
Wednesday, November 10th 
USD, Consumer Price Index ex Food & Energy (MoM)(Oct)

 

USD, Consumer Price Index ex Food & Energy (YoY)(Oct)

 
Thursday, November 11th 
AUD, Employment Change s.a.(Oct)

 

AUD, Unemployment Rate s.a.(Oct)

 

GBP, Gross Domestic Product (QoQ)(Q3) PREL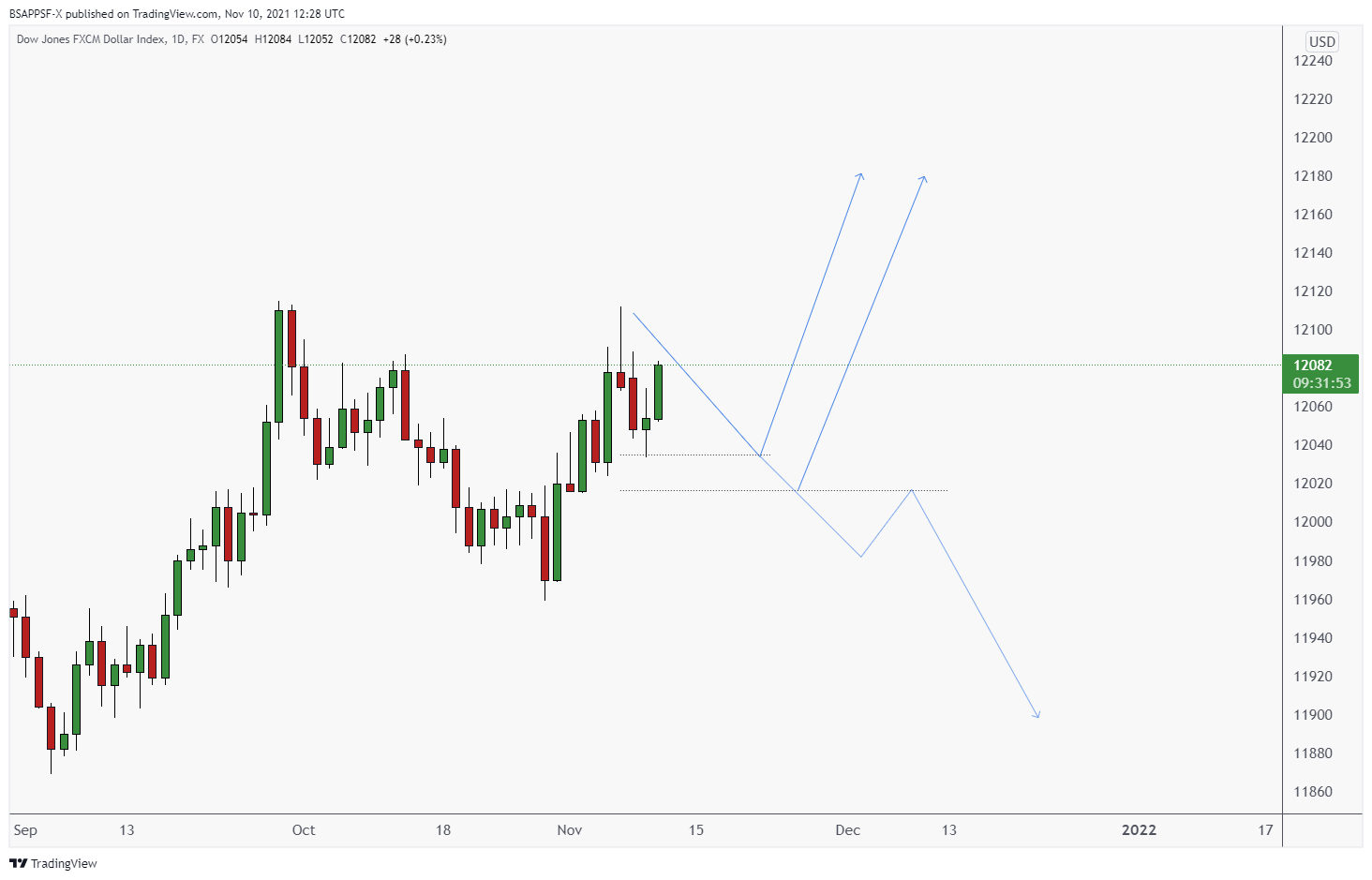 UPDATE – POTENTIAL SETUP: SILVER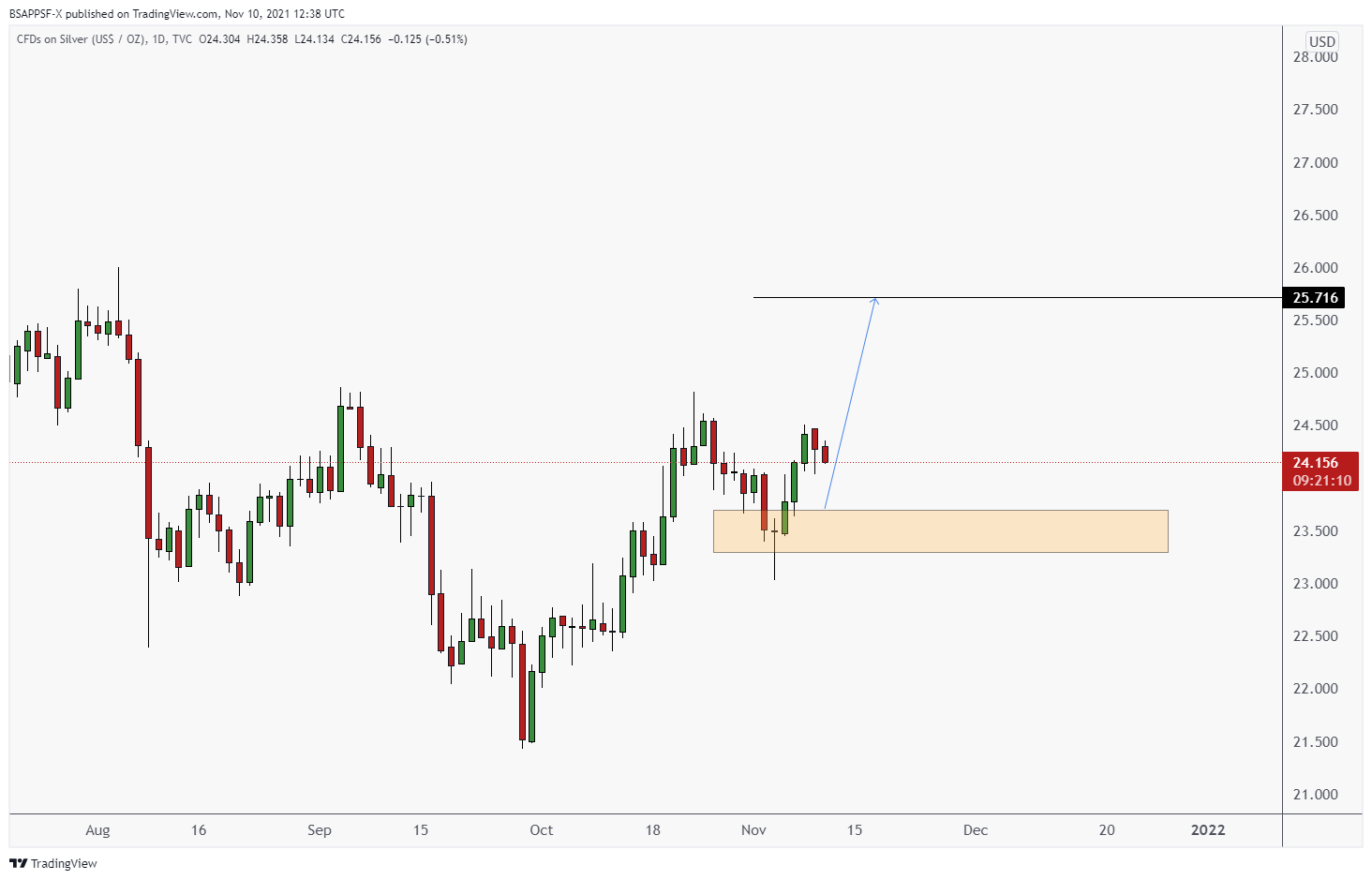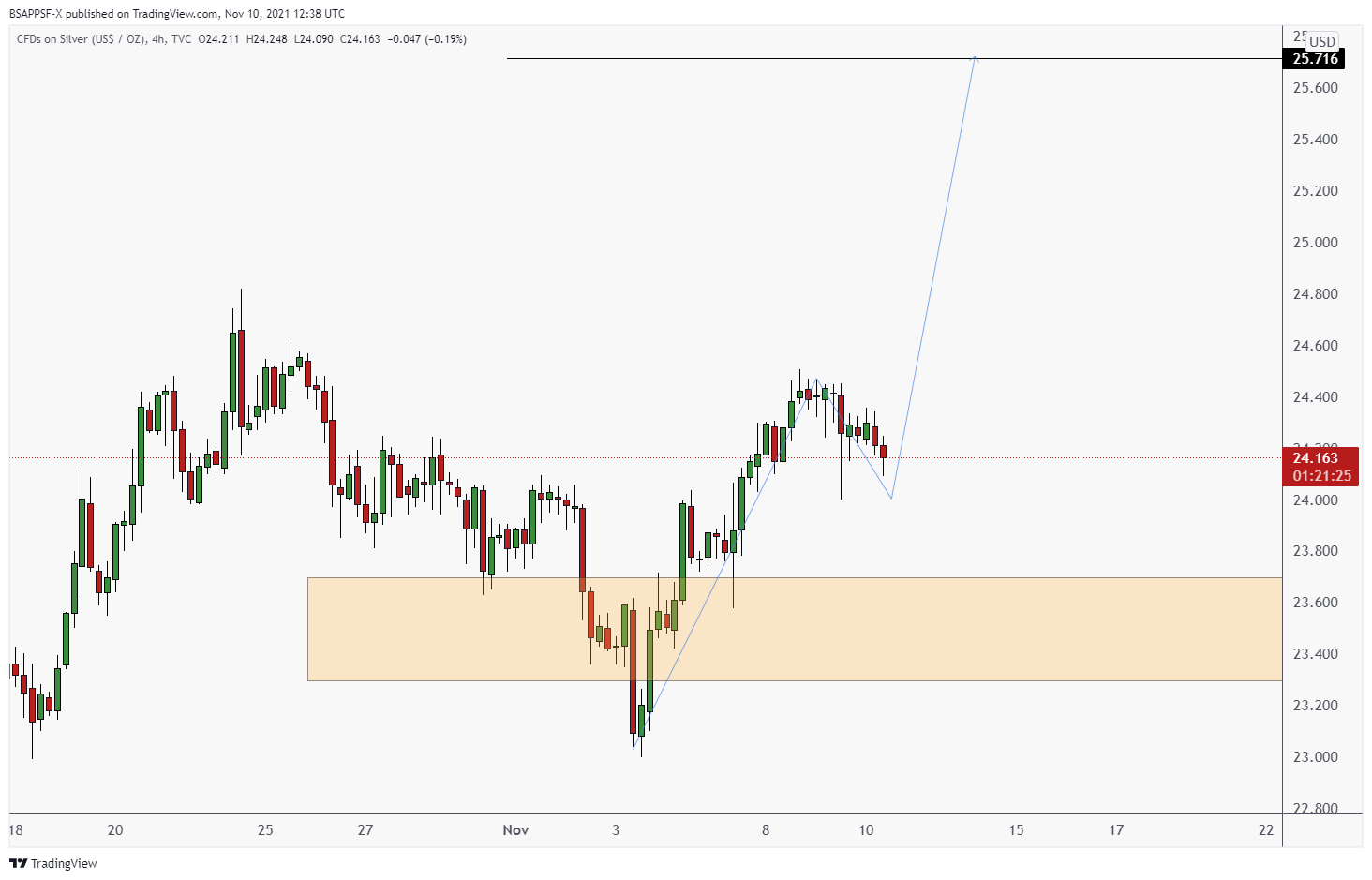 SILVER is still looking really nice for longs, as we have been talking about over the last 2 weeks. If you are not in it already then we are forming a potential entry right now around the 24 price level. Now if we see continued dollar strength, then we do need to be weary that this could continue to push down – we will keep our eye on this.  
Our students in the Advanced Paid group have been smashing the market – with them submitting their trades every day. Here are some of the submissions: 
Written by Aqil – Head Analyst