Currencies:
Shortly after the previous blog post we saw the dollar reverse, breaking out to the upside with a huge 4HR candle. We saw a nice pullback at the beginning of the week but have since continued our push up. Because of this, dollar upside looks quite nice now. However, as mentioned last week the weekly is getting squeezed in a rising wedge formation – we need to be aware of this as we may test the top of the wedge and react from there.  
There are a lot of USD fundamentals out today such as FED's interest rate decision. Because of this, the dollar could be volatile as the market digests whatever the FED has to say – so trade with caution and understand that we may see some volatility today.  
The main trend around these fundamentals is whether the federal reserve will begin to taper. If you would like to understand more of what this is, there's a really good article which you can find here; https://www.reuters.com/business/federal-reserves-taper-how-does-it-work-2021-11-03/ 
On Thursday we have a lot of GBP fundamental releases which we need to be weary of – so trade with caution as we may see pound volatility then.
Upcoming fundamental releases we have are: 
Thursday, November 4th 
AUD, Trade Balance (MoM)(Sep)

 

GBP, Bank of England Monetary Policy Report

 

GBP, BoE MPC Vote Rate Unchanged

 

GBP, BoE Asset Purchase Facility

 

GBP, Monetary Policy Summary

 

GBP, BoE MPC Vote Rate Cut

 

GBP, Bank of England Minutes

 

GBP, BoE MPC Vote Rate Hike

 

GBP, BoE Interest Rate Decision

 

GBP, BoE's Governor Bailey speech

 

EUR, ECB's President Lagarde speech

 
Friday, November 5th 
AUD, RBA Monetary Policy Statement

 

EUR, Retail Sales (YoY)(Sep)

 

CAD, Unemployment Rate(Oct) 

 

USD, Nonfarm Payrolls(Oct)

 

CAD, Net Change in Employment(Oct)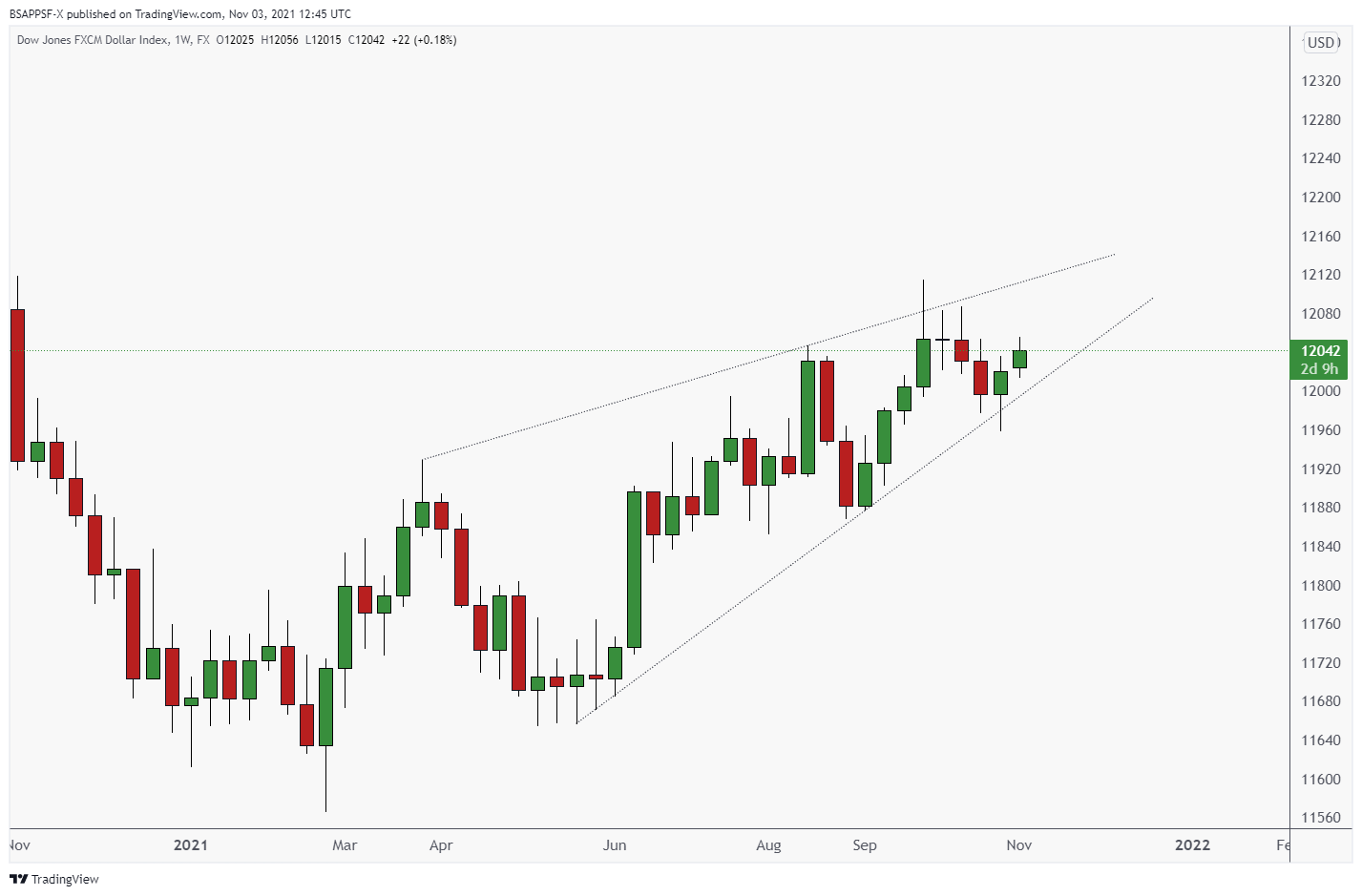 UPDATE – POTENTIAL SETUP: SILVER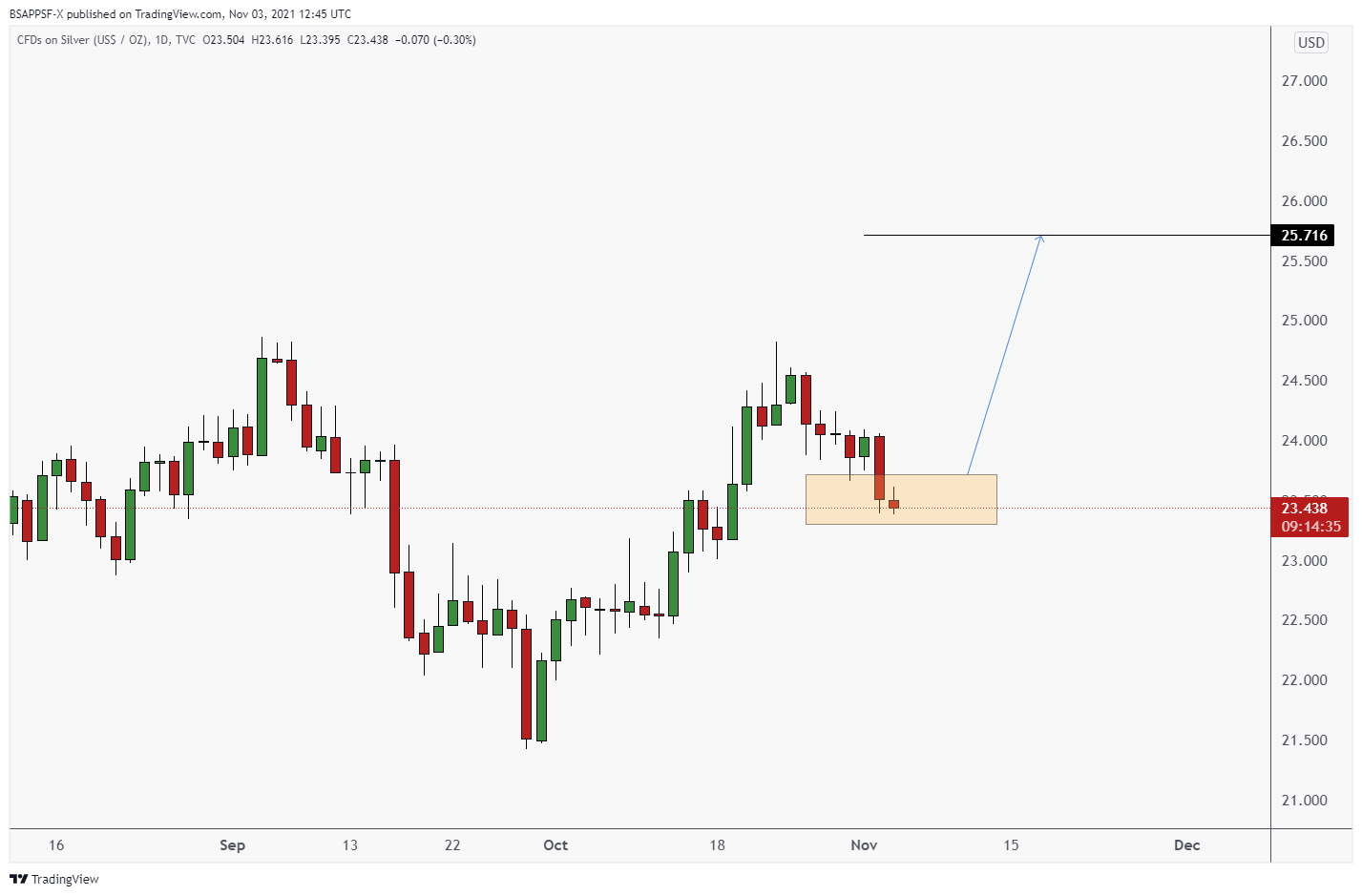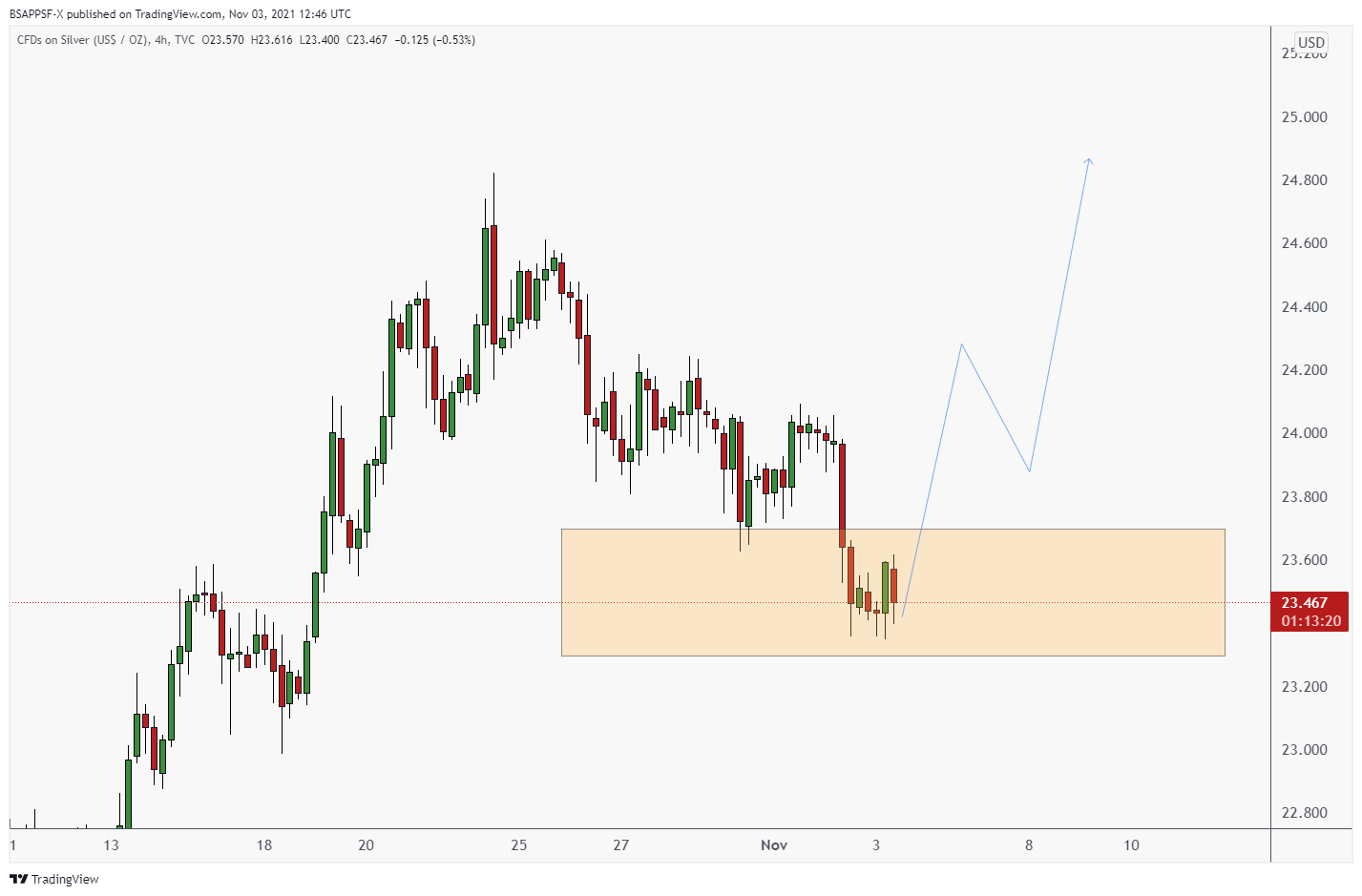 As mentioned last week, we are watching SILVER for a long position. However, we needed to see the correct reversal candlesticks to get into this. Since posting, SILVER has dropped but we are still in the area of interest. In order for us to get involved in this now we will need to see the 4HR breakout now – as this would confirm the upside move and we can long it on the retest.  
Written by Aqil – Head Analyst