Currencies:
The Dollar has had a pullback as we had anticipated. We are still overall very bullish on the dollar, and we are looking for reasons to buy this. However, NFP is tomorrow which has led to this week having very low volume – an indication that NFP could be a market mover. We will be watching to see how the dollar reacts to this release, as it may be a catalyst for a deeper pullback. The consensus for tomorrows release is 488K and the previous release was 235K.  
The NZD had taken a hit over the last few days but has recovered over the last day. The rate decision released on Tuesday was a reason for this push down; 
"As expected, the Reserve Bank of New Zealand (RBNZ), at its October meeting, decided to increase the Official Cash Rate (OCR) to 0.50%. The RBNZ had previously shown a preference to initiate a rate move at meetings when it also releases a Monetary Policy Statement (MPS)." 
Upcoming Fundamental Releases:
Thursday, October 7th 
CAD, BoC's Governor Macklem speech

 
Friday, October 8th 
EUR, ECB's President Lagarde speech  

 

USD, Nonfarm Payrolls (Sept)

 

CAD, Unemployment Rate (Sept)

 

CAD, Net change in Employment

 
Cryptocurrencies:
BTC has made headlines by breaking through the 55k barrier – the first time since May. The crypto market is starting to look more bullish after a few months in the red. We may see a strong push up in Q4 as cryptos tend to perform better during this period.   
The SEC chairman, Gensler, laid out his stance on crypto regulation during a House Financial Services Committee hearing on Tuesday. Some interesting points were brought up during this.  
To summarise: 
Gensler testified that "most" of the 5,000-6,000 existing cryptocurrencies fall under the definition of a security and are thus subject to regulation by the SEC. Gensler refused to comment on ether or any other specific token, instead saying that any token that passed the Howey Test would be considered a security.

 

Gensler repeatedly urged exchanges to register with the SEC, something he has done in past appearances.

 

When asked if he considered stablecoins a systemic risk to the U.S. economy, Gensler used his previous analogy comparing stablecoins to "poker chips" at a crypto "casino."

 

"It's unlikely that 5,000 or 6,000 private forms of currency are gonna persist. Economic history tells us that's unlikely. A handful might be competing with gold or silver as a digital speculative store of value … but not many of them. Most of them are speculative asset vehicles." 

 
RECAP: Potential Set Ups – UK100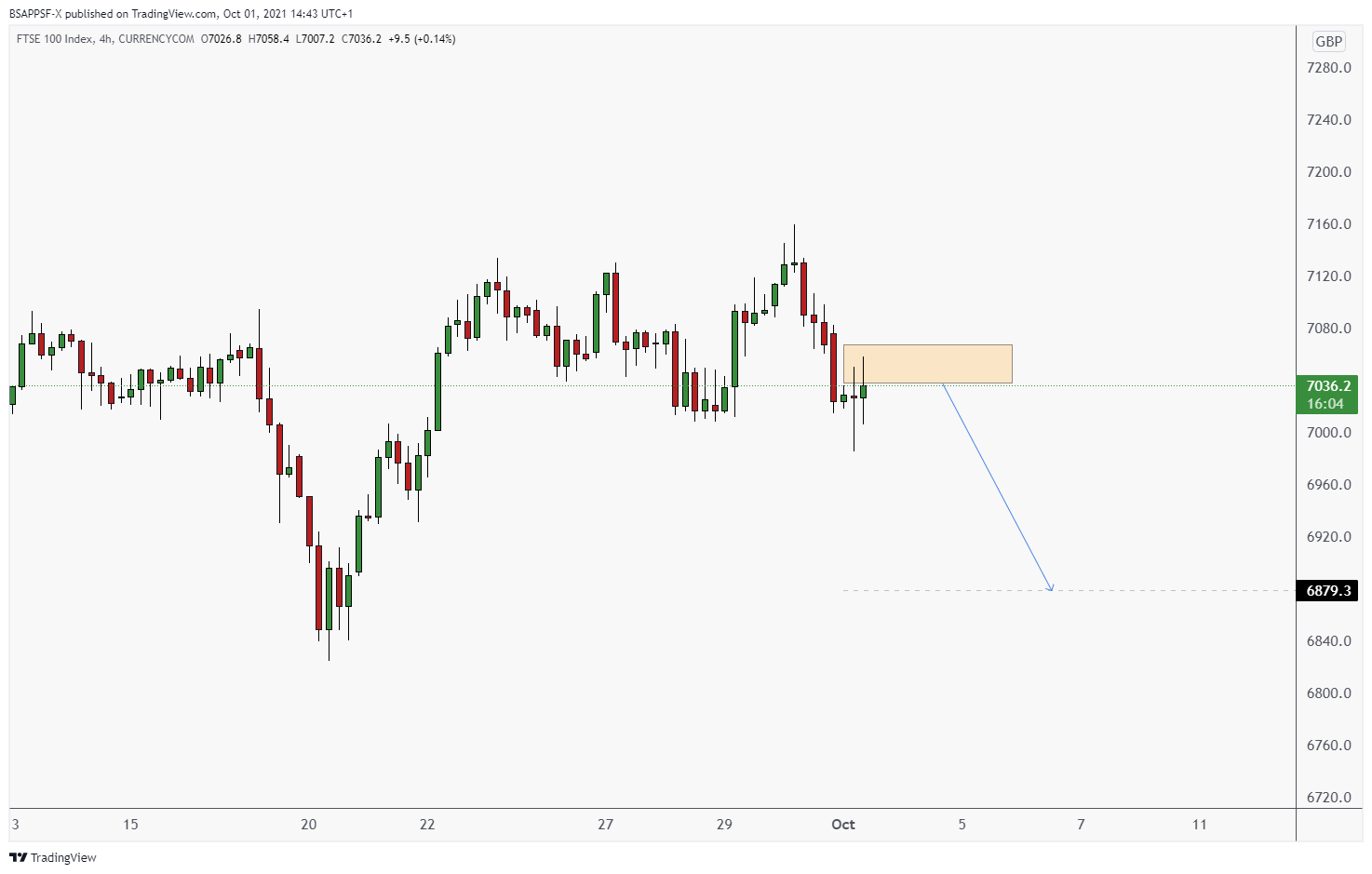 UK100 – 4HR (previous blog post)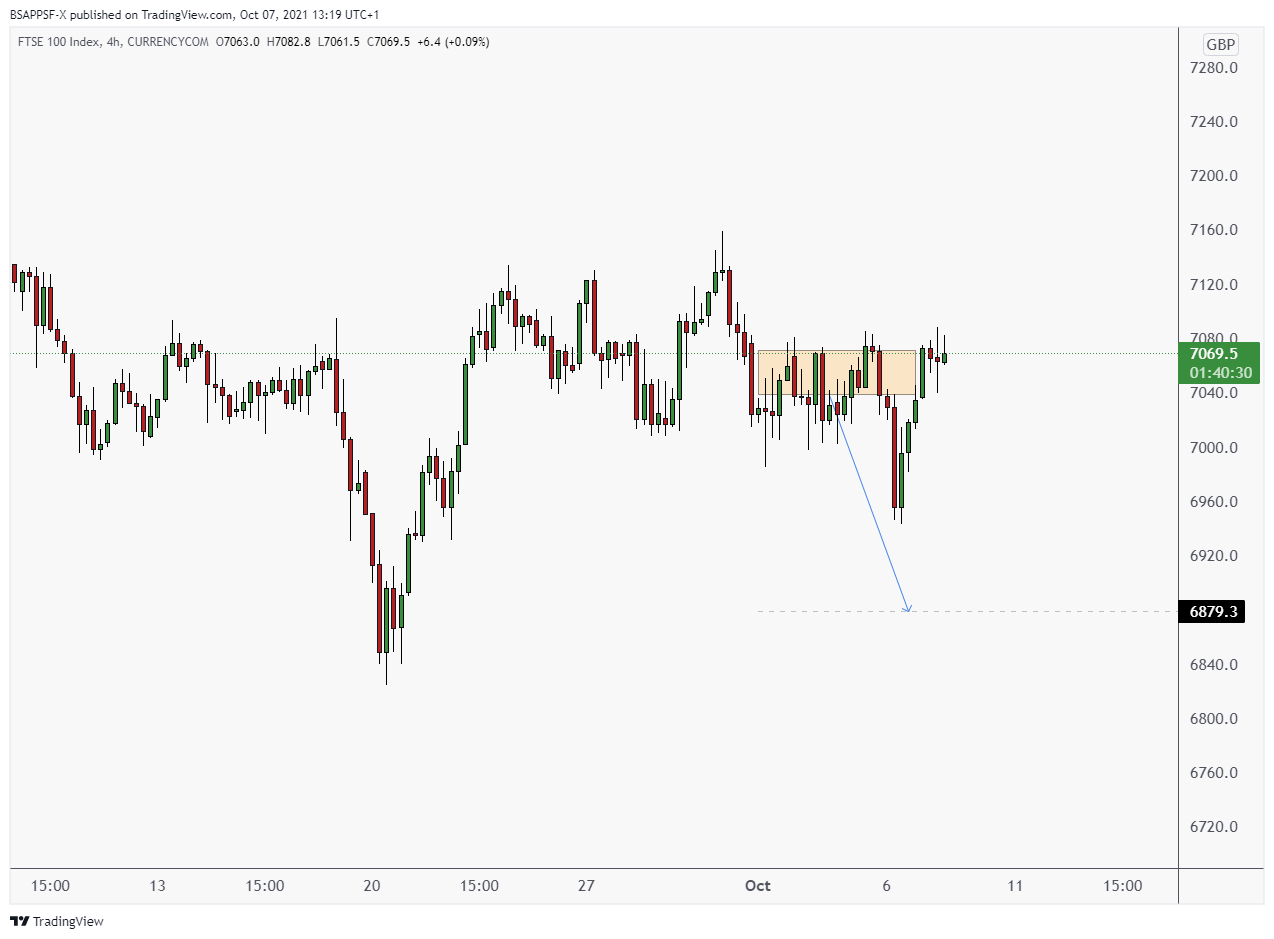 Last week we were looking for short position on the UK100. We initially consolidated and moved sideways before having a strong push down. However, we have since come back up to the entry level. We are no longer looking for a short on this now. We will wait to see how price reacts and if we continue to push up and breakout to the upside then we can look for the long later on.
Written by Aqil – Head Analyst