Currencies:
The USD has continued to push down over the last few days, but saw some relief yesterday. We are leaning towards further dollar weakness for now. However, advanced group members are aware of a second scenario which we could see… an area of interest where the dollar could potentially bounce from. All eyes will be on the NFP this week to see if this can be the catalyst to push price and determine which scenario we will be seeing. The last NFP we saw that the US economy added 850K jobs, much better than the 700K expected. Let's see what this week's NFP will bring.
We do have a lot of high impact fundamentals at the end of this week, so we could see some nice moves in the market.
Upcoming fundamental releases we have are:
Thursday, August 5th
AUD, RBA's Governor Lowe Speech
Friday, August 5th
AUD, RBA Monetary Policy
USD, Non-Farm Payroll
CAD, Unemployment Rate
CAD, Net change in unemployment
Make sure you pay attention to the @bsappsfxltd Instagram page, as this will provide you with the upcoming fundamental releases at the beginning of the week as well as other valuable information and insights!
RECAP: Potential Set Ups: CAD/JPY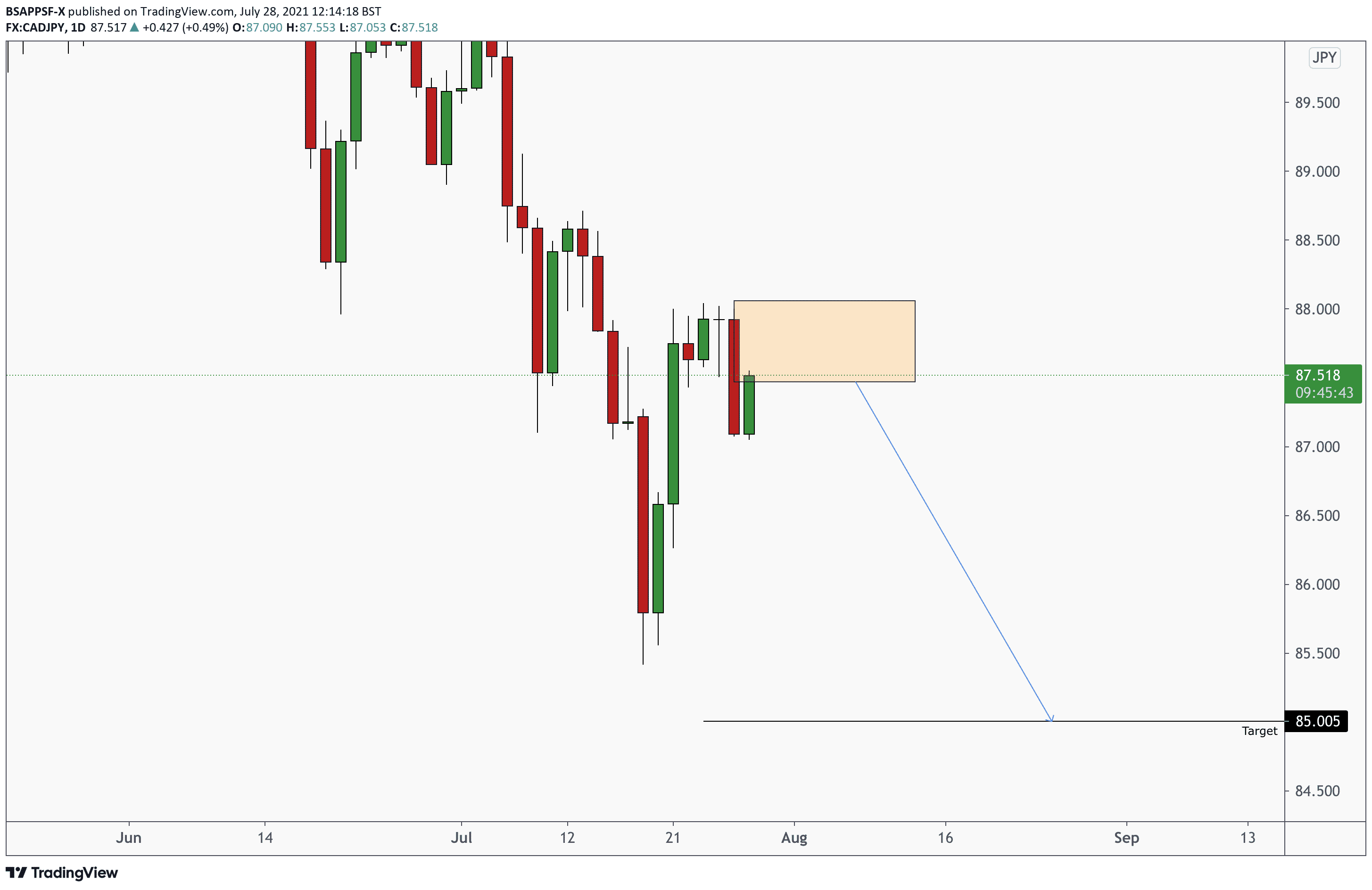 CADJPY – Daily (Posted 28/07)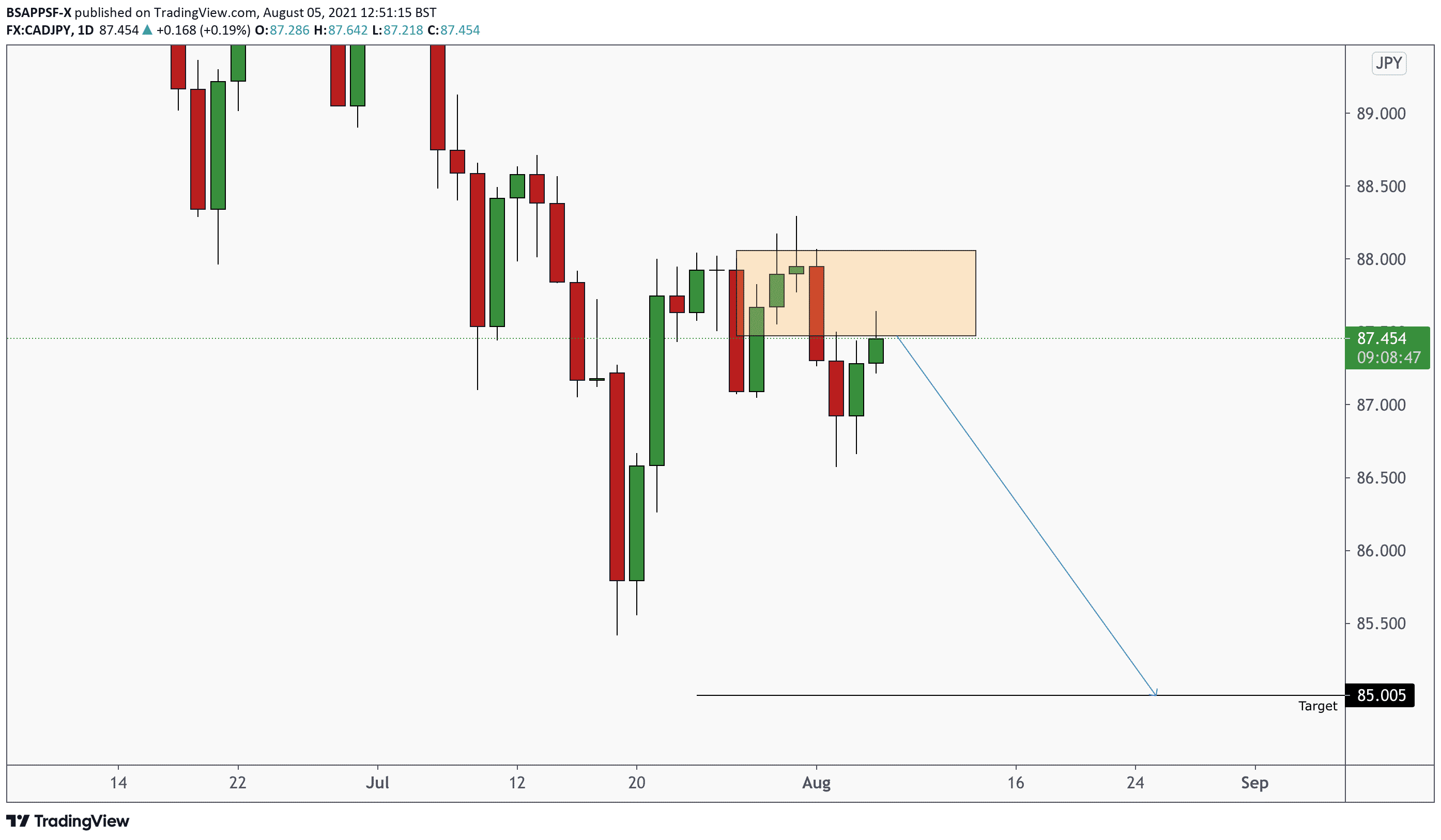 Last week we gave out CAD/JPY for a short position. Although we did see some volatility on the lower timeframe. We respected the area of interest nicely on the daily. We are looking for continued downside on this.
Potential Set Ups: CAD/CHF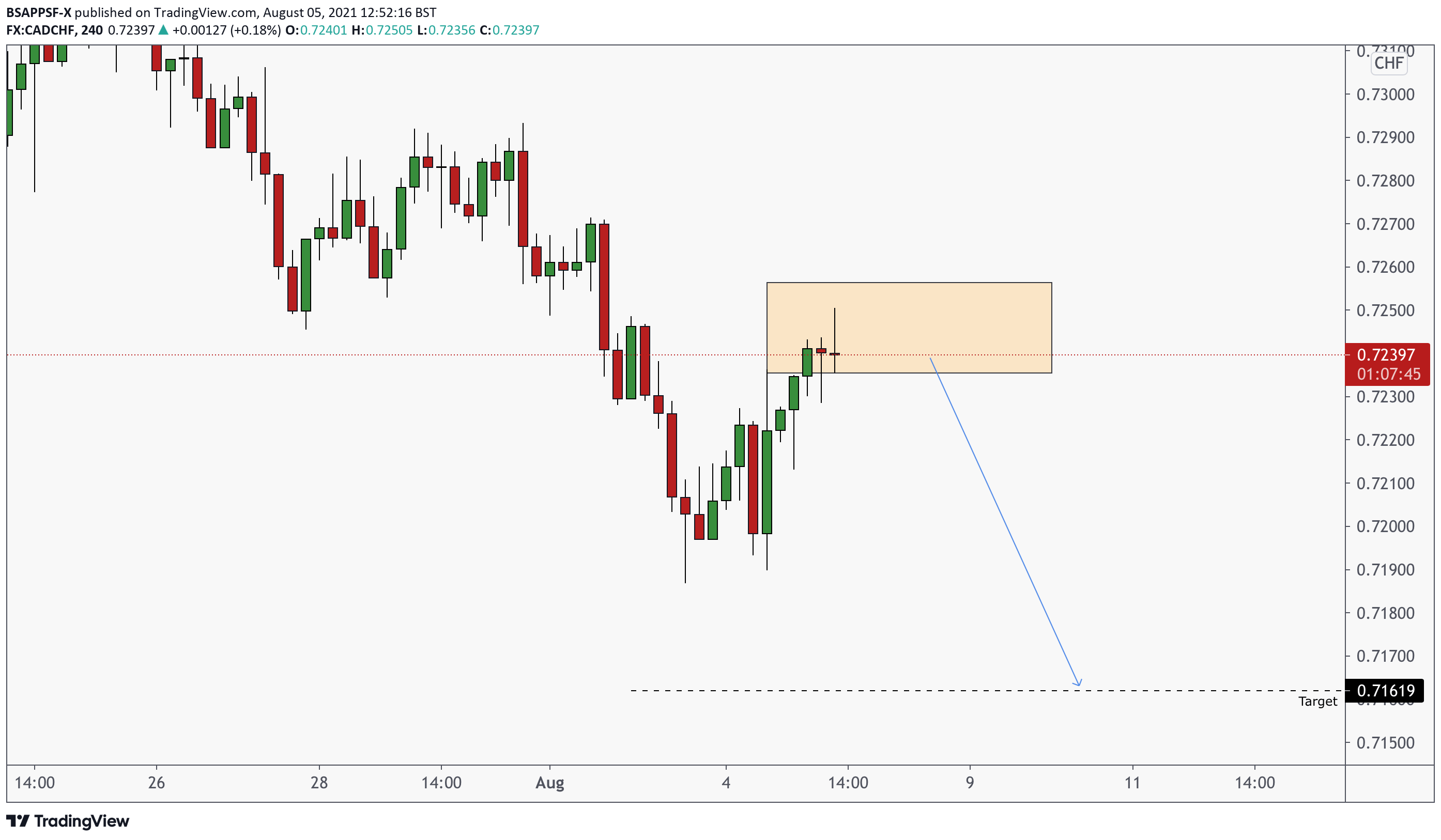 We are eyeing
CAD/CHF
for a short setup. We will be watching price action on this closely. If we execute this setup then we will be targeting
0.71619
.
Written by Aqil – Head Analyst