Currencies:
The USD has pulled back over the last few days, which is needed for us to continue the bullish run up. We have since hit an area of interest with the dollar, where we are anticipating the next leg up. We do need to be careful of FOMC, which is out later today. This could cause some volatility and movement across the board.
GBP has been very strong as well. We have seen these pound pairs move a lot in the last week; GBP/AUD has done over 350 pips in the last 7 Days! Fundamentally, we are seeing the United Kingdom open up again as well as COVID-19 infection rates dropping. This is a positive for the GBP. However, as we have seen over the last 2 years, COVID could cause this picture to change if further outbreaks occur and lockdowns come into play again.
We do have a lot of high impact fundamentals this week, so we could see some nice moves in the market.
Upcoming fundamental releases we have are:
Wednesday, July 28th
CAD, BoC Consumer Price Index Core (YoY)(Jun)
USD, Fed Interest Rate Decision
USD, Fed's Monetary Policy Statement
Thursday, July 29th
EUR, Harmonized Index of Consumer Prices (YoY)
USD, Gross Domestic Product Annualized (Q2)
Friday, July 30th
EUR, Consumer Price Index – Core (YoY) (Jul) PREL
EUR, Gross Domestic Product (QoQ) (Q2) PREL
EUR, Consumer Price Index (YoY) (Jul) PREL
EUR, Gross Domestic Product s.a. (YoY) (Q2) PREL
Make sure you pay attention to the @bsappsfxltd Instagram page, as this will provide you with the upcoming fundamental releases at the beginning of the week as well as other valuable information and insights!
RECAP: Potential Set Ups: EUR/JPY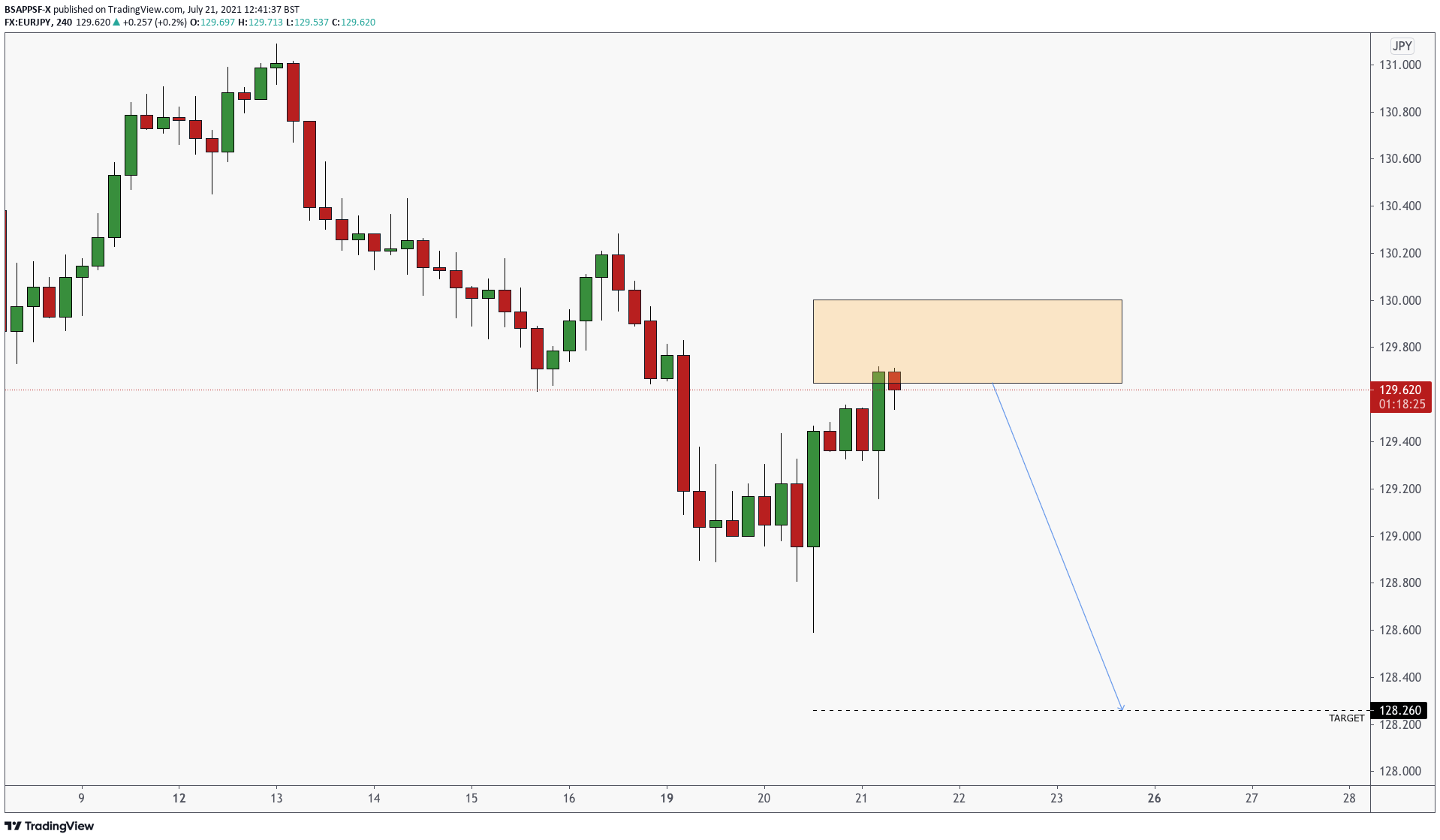 EURJPY – 4HR (Posted 21/07)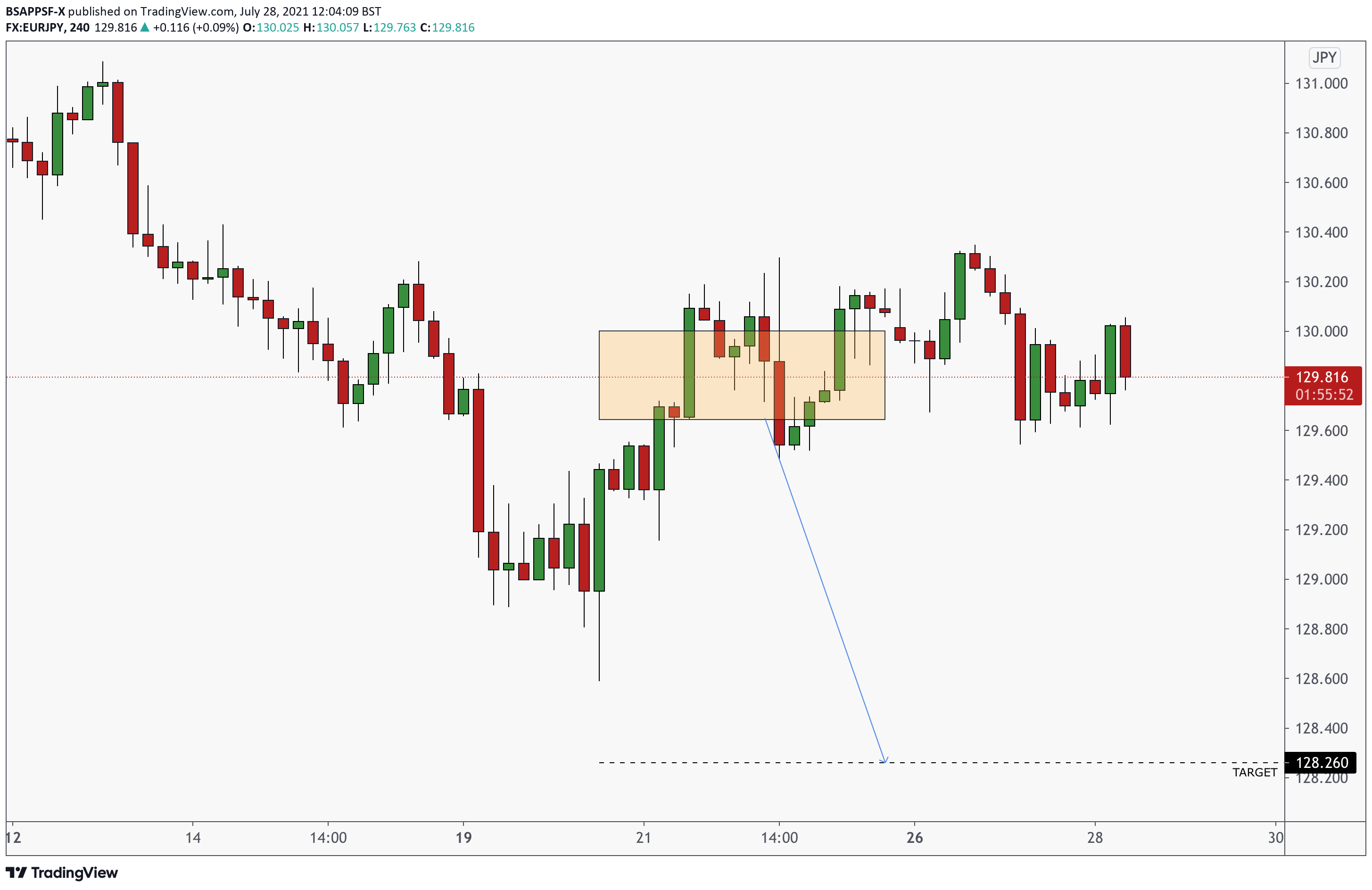 Last week we gave out EUR/JPY for a short position. We did say that we needed to see the correct price action in the area of interest. We did not see the correct rejections within this area, and therefore we did not execute this trade. We are eyeing this up for another short play, BSAPPSFX Advanced group members are aware of the setup we are watching with it.
Potential Set Ups: CAD/JPY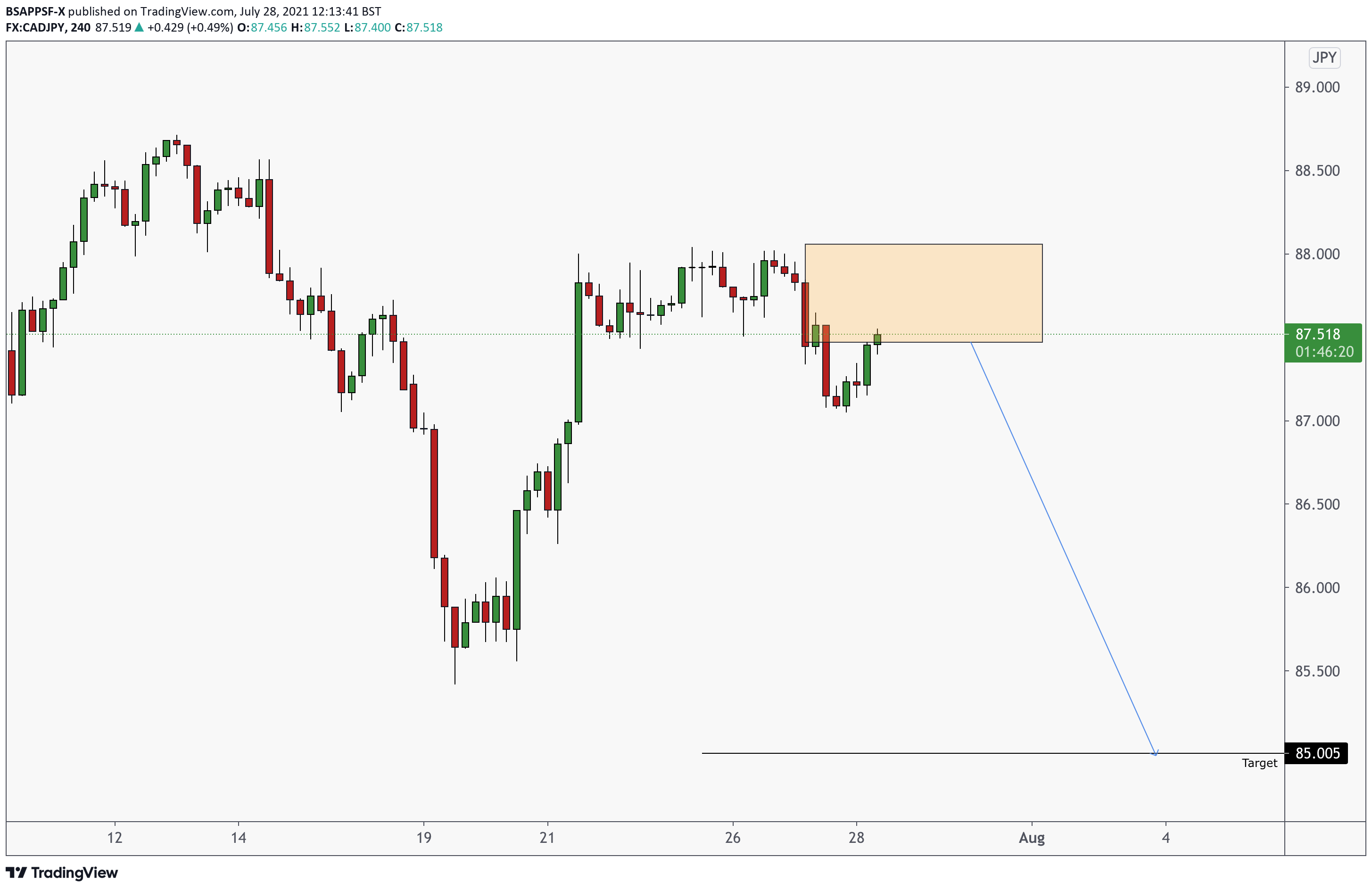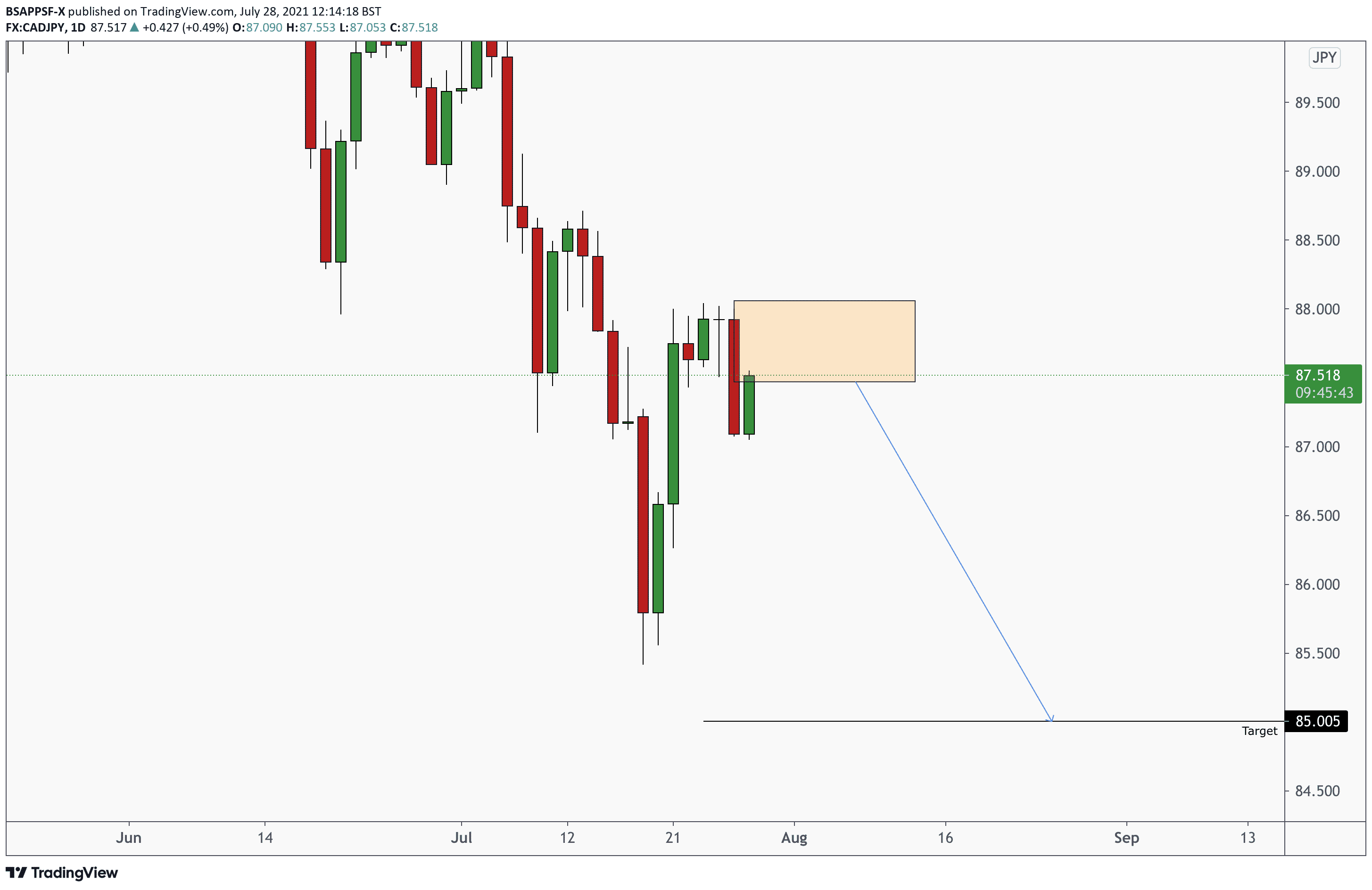 We are eyeing CADJPY up for a short setup. We will be watching this closely and if we execute this setup then we will be targeting 85.005.
Written by Aqil – Head Analyst