Currencies:
The USD has continued its push up, and we will be looking to long the dollar on any valid pullback. We also mentioned last week that we were watching CAD and JPY pairs closely. Since last week, we have seen both our CAD and JPY setups play out and many BSAPPSFX Students managed to catch these big moves! Any BSAPPSFX students that wish to be mentioned on our social media pages, then make sure you tag @bsappsfxltd on your Instagram stories!
The team will be watching quite a few pairs across the board, including JPY, CAD and CHF pairs.
We have seen JPY gaining lots of strength recently. The comments from the BOJ that their inflation forecasts remain well below their 2% target. Here are some comments made by an economist who assessed the latest BOJ meeting (REF: Senior Economist at UOB Group Alvin Liew):
"The Bank of Japan (BOJ), as widely expected, decided to keep its policy measures unchanged at its Monetary Policy Meeting in July. And in its July 2021 outlook for economic activity and prices (The Bank's View), the BOJ also kept its cautious recovery outlook but downgraded its FY2021 growth forecast slightly although the easing growth trend remains intact until FY2023. The most notable change was the inflation forecast upgrade for FY2021 (due to higher energy prices) but the persistent view of well below 2% inflation forecasts in FY2022/2023 remained intact."
"July's policy inaction and the updated inflation outlook did not change our view that the BOJ will not be tightening anytime soon and will maintain its massive stimulus in the next few years, possibly at least until FY2023. Markets are increasing convinced that the BOJ has reached the end of the line on normalization and will remain in a holding pattern on policy until at least April 2023 when Governor Kuroda is scheduled to leave the BOJ. Attention for the BOJ is now likely shifted to dealing with the long-term climate change issue as the central bank starts fleshing out key measures for its green strategy."
Upcoming fundamental releases we have are:
Thursday, July 22nd
EUR, ECB Interest Rate Decision
EUR, ECB Deposit Rate Decision
EUR, ECB Monetary Policy Statement and Press Conference
AUD, RBA's Governor Lowe Speech
Friday, July 23rd
EUR, Markit Manufacturing PMI(Jul)
EUR, Markit PMI Composite(Jul)
GBP, Markit Services PMI(Jul)
Make sure you pay attention to the @bsappsfxltd Instagram page, as this will provide you with the upcoming fundamental releases at the beginning of the week as well as other valuable information and insights!
RECAP: Potential Set Ups: EUR/CAD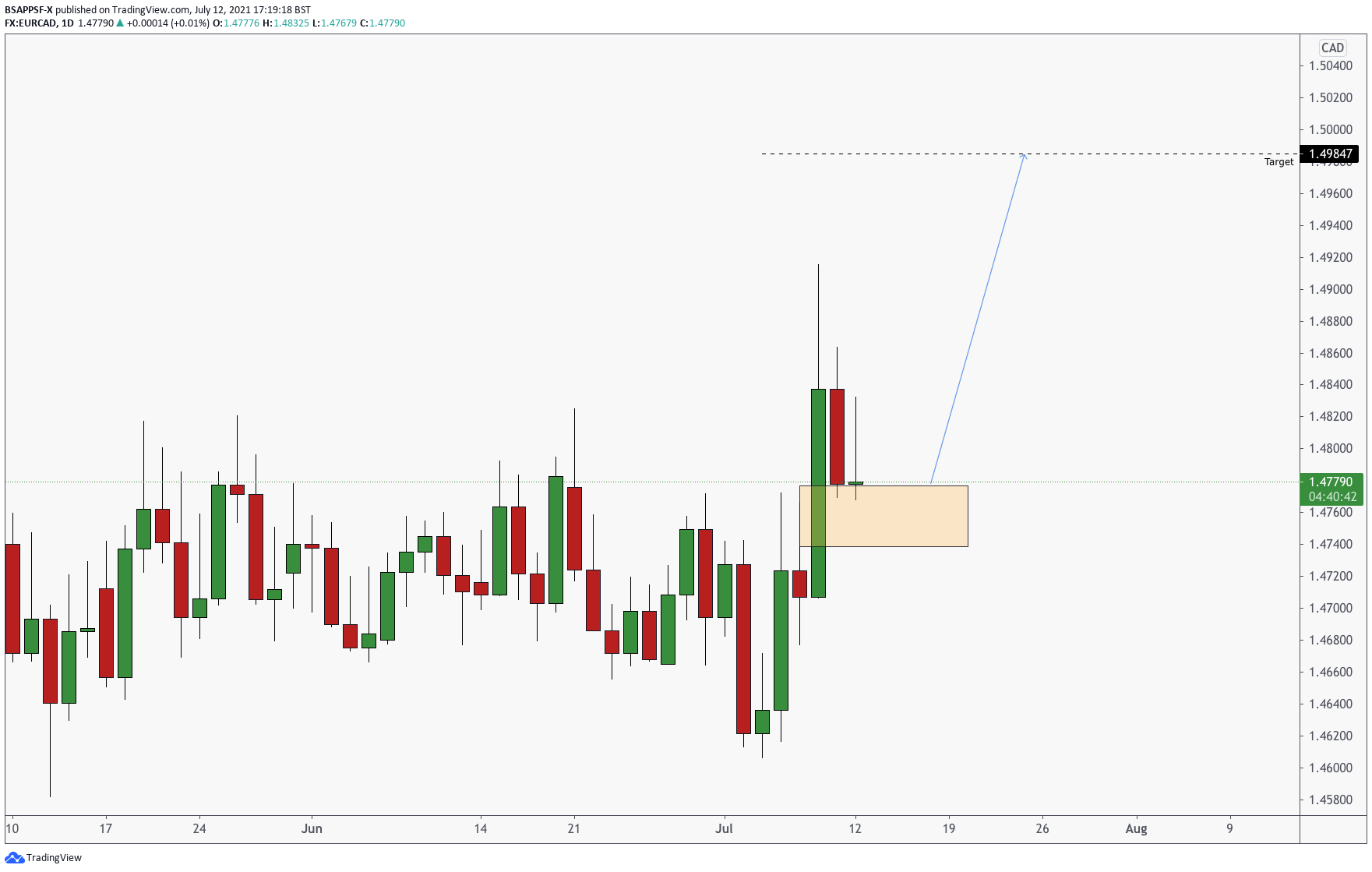 EURCAD – Daily (Posted 14/07)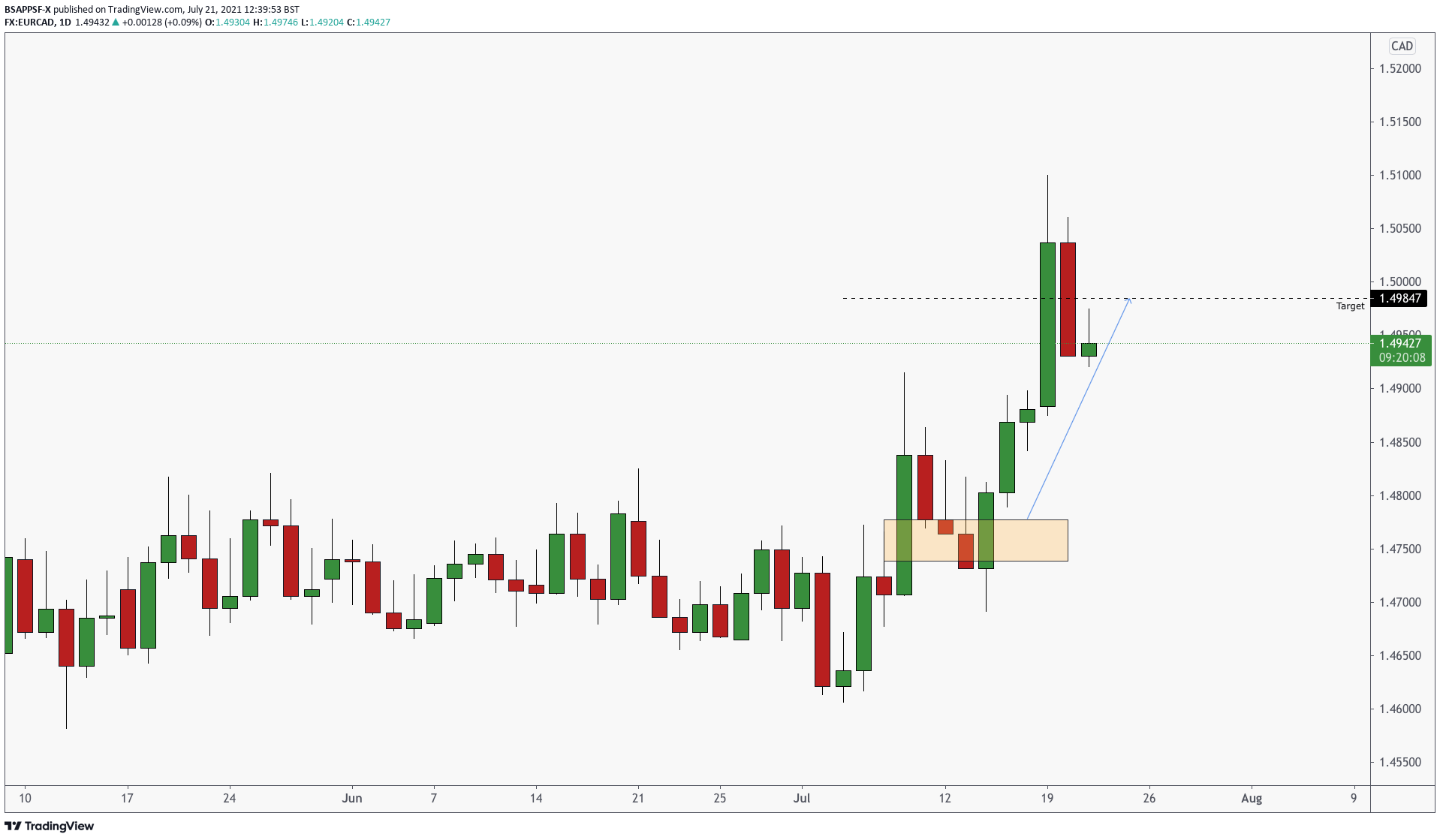 Last week we gave out a EUR/CAD long setup. Although it was a little choppy to start out, off the back of CAD fundamentals which came out, we did see this setup follow through all the way to take profit! We saw a big push up of 375 pips which smashed through our take profit!
Potential Set Ups: EUR/JPY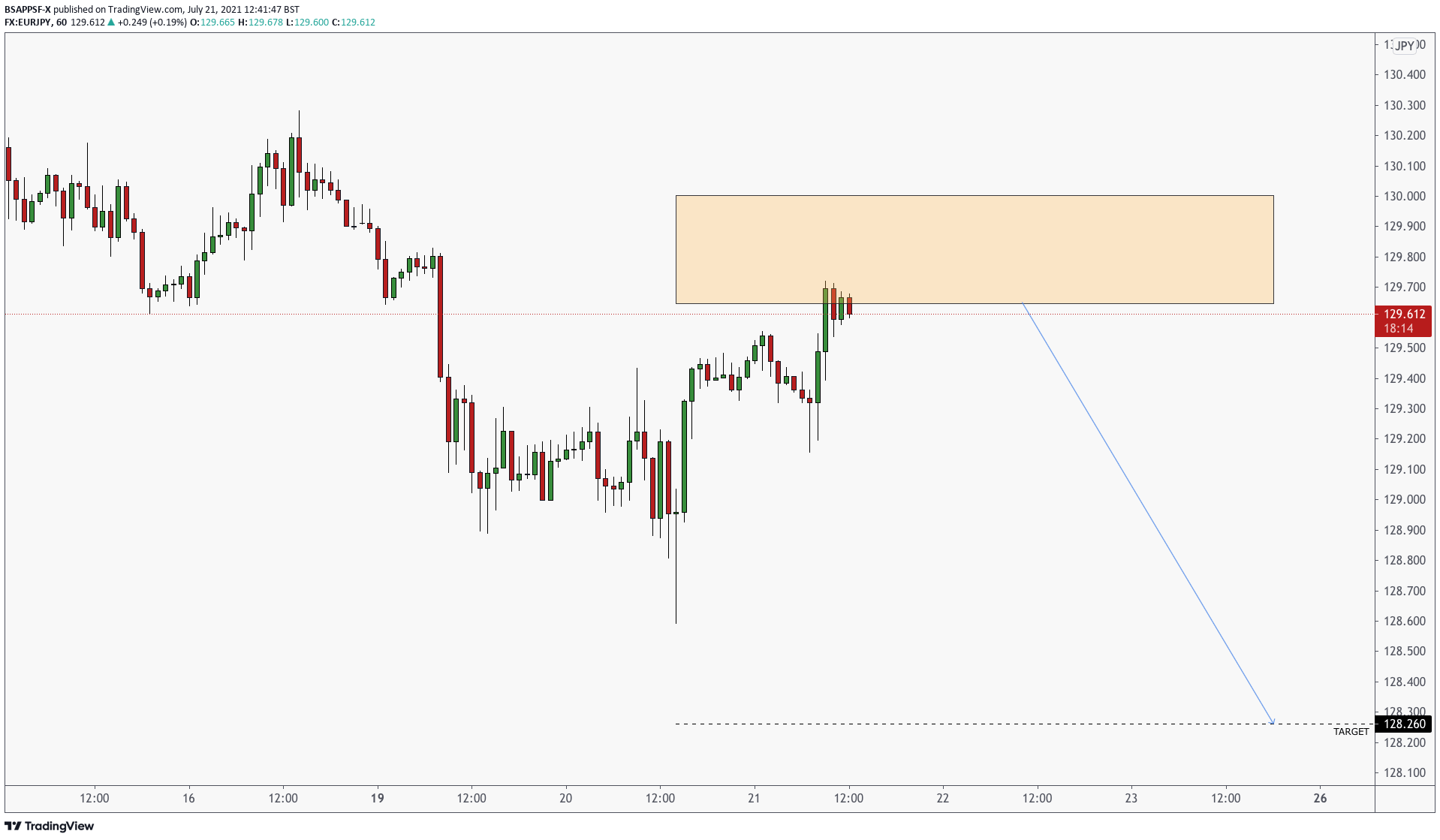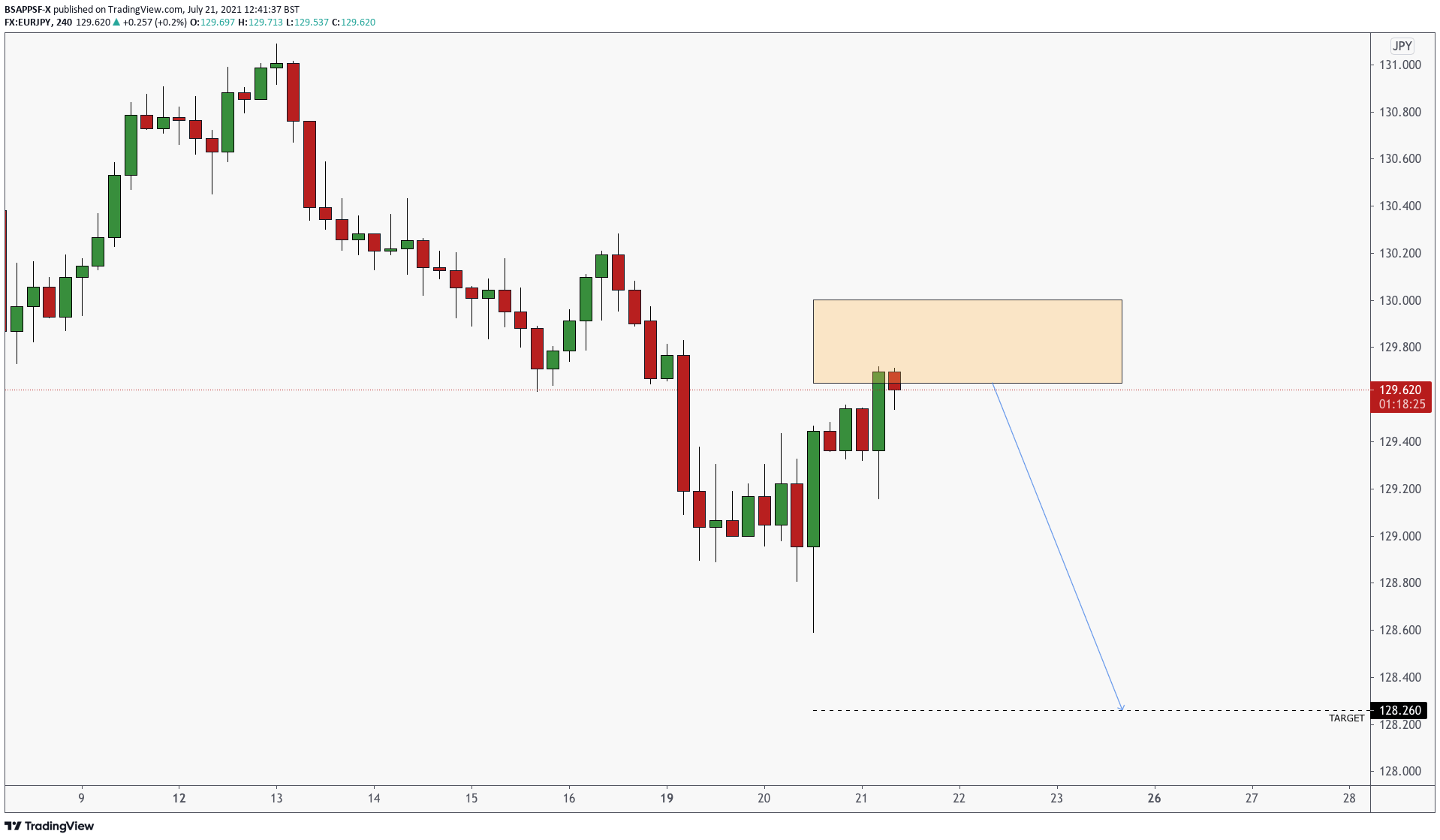 We are watching EUR/JPY for a short position. We will have to assess price action in the area of interest, but if we see what we need to (according to the BSAPPSFX strategy) then we will execute this trade. We will take profit at 128.260.
Written by Aqil – Head Analyst