Currencies:
Another week, another USDOLLAR high being formed! The dollar shows no signs of stopping, even after yesterday's CPI inflation data came in above consensus. 8.8% inflation was expected and 9.1% was the actual. We are looking to continue this trend going up, until we see any significant breakouts to the downside.  
The USDOLLAR is up 7.57% since the beginning of the year – outperforming many other asset classes such as S&P and BTC! Fundamentally, until the FED shifts its current stance or other economies begin increasing rates more rapidly we are unlikely to see any significant reversals. If you would like to learn more about this, then this is a really good resource to show an overview of what has happened with the USDOLLAR this year. 
https://capital.com/usd-forecast 
Retail sales are up next for high-impact USD fundamentals on Friday. Will be watching this to see if it adds fuel to the incredibly strong USD, or if it is a catalyst for a deeper pullback. 
 
Upcoming fundamental releases we have are: 
Friday 14th July 
CNY Gross Domestic Product (QoQ) (Q2) 
CNY, Gross Domestic Product (YoY) (Q2) 
CNY, Retail Sales (YoY) (Jun) 
USD, Retail Sales (MoM) (Jun)  
USD, Retail Sales Control Group (Jun)  
USD, Michigan Consumer Sentiment Index (Jul)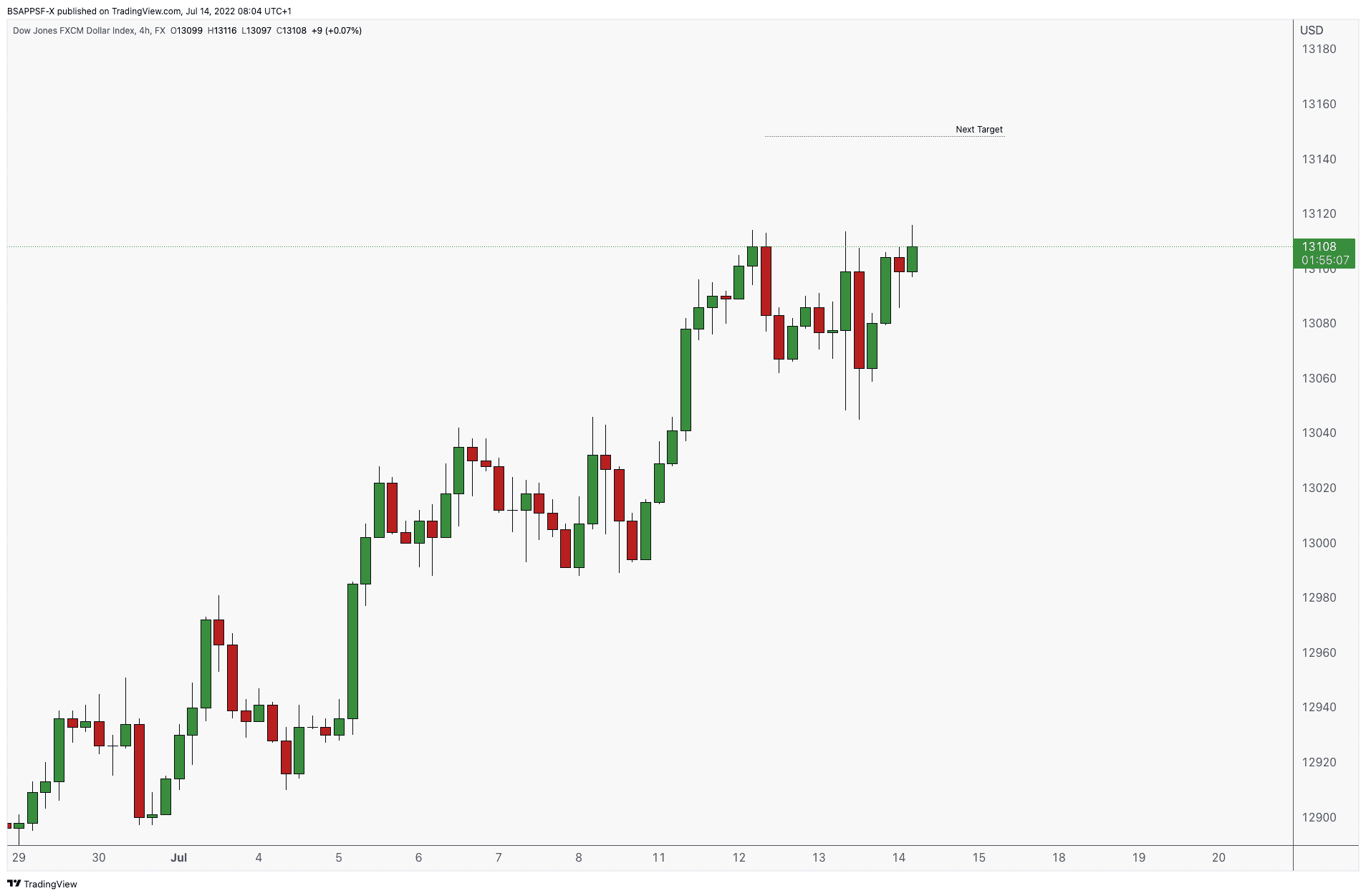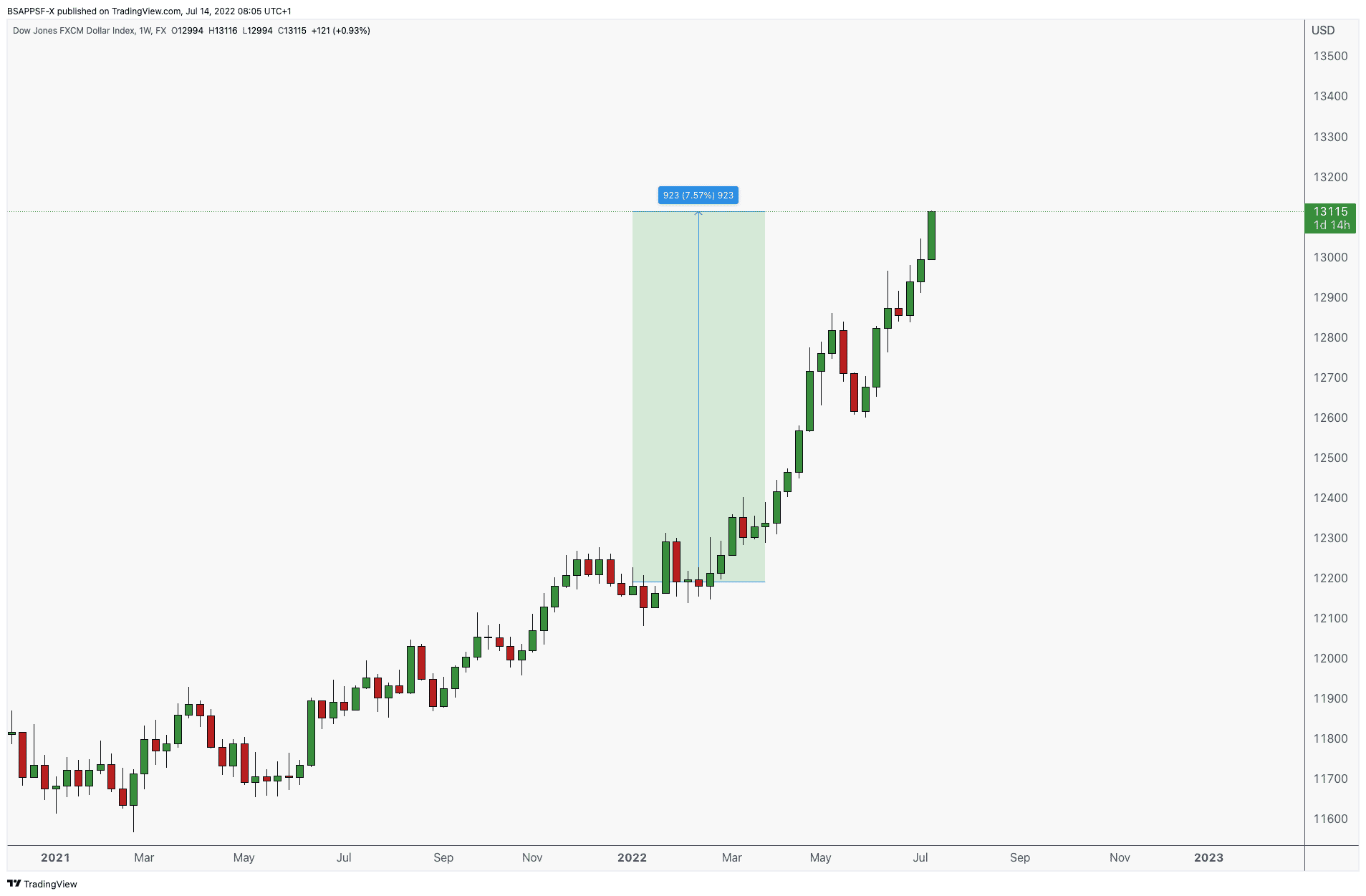 Cryptocurrencies:
Crypto has taken a massive hit this year, with prices down around 80% across the board. Something interesting that I came across is the layoffs exchanges are currently seeing. We have seen a lot of rumours of insolvency issues among some massive crypto institutions, but if exchanges start experiencing insolvency then this could massively affect prices in the long term. The only exchange to actually hire people during this period is Binance, which has emerged as the most stable and solid exchange.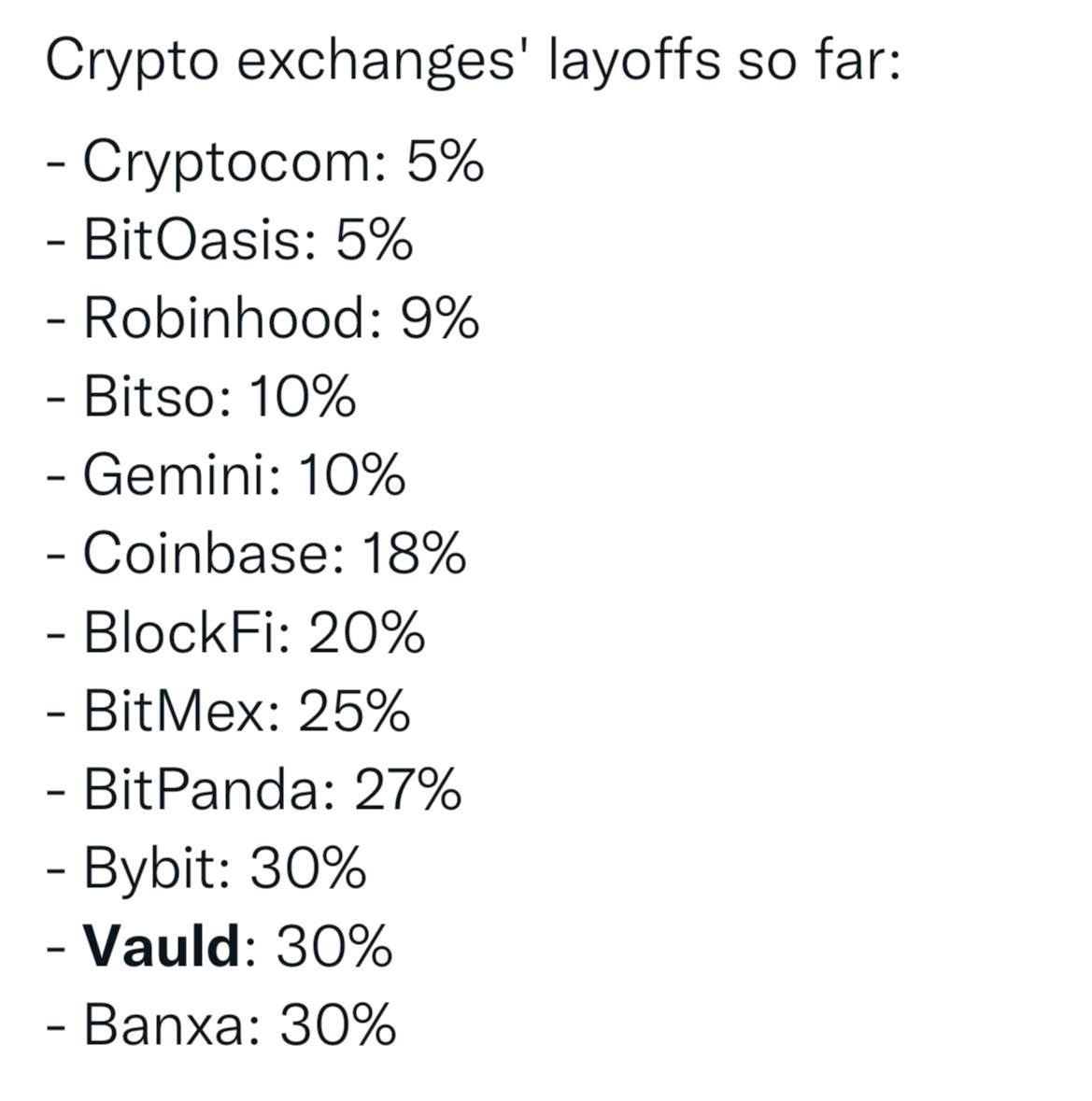 Advanced Group Wins
Our students have been smashing it over the last few weeks, with some amazing trades and funding challenge passes!