Currencies:
The USD has been consolidating after seeing the big push up over a week ago. We are looking for a continuation on the dollar. Because of this, we are actively looking for shorts on pairs such as GBP/USD, EUR/USD and AUD/USD.
We do have a speech from the FED later today, and this could potentially push the dollar up.
Upcoming fundamental releases we have are:
Monday 28th June
Tuesday 29th June
EUR, Harmonized Index of Consumer Prices (YoY) (Jun)
EUR, ECB's President Lagarde speech
Wednesday 30th June
CNY, Non-Manufacturing PMI (Jun)
CNY, NBS Manufacturing PMI (Jun)
GBP, Gross Domestic Product (QoQ) (Q1)
EUR, Consumer Price Index – Core (YoY) (Jun)
Make sure you pay attention to the @bsappsfxltd Instagram page, as this will provide you with the upcoming fundamental releases at the beginning of the week as well as other valuable information and insights! 
RECAP: Potential Set Ups: GBP/CAD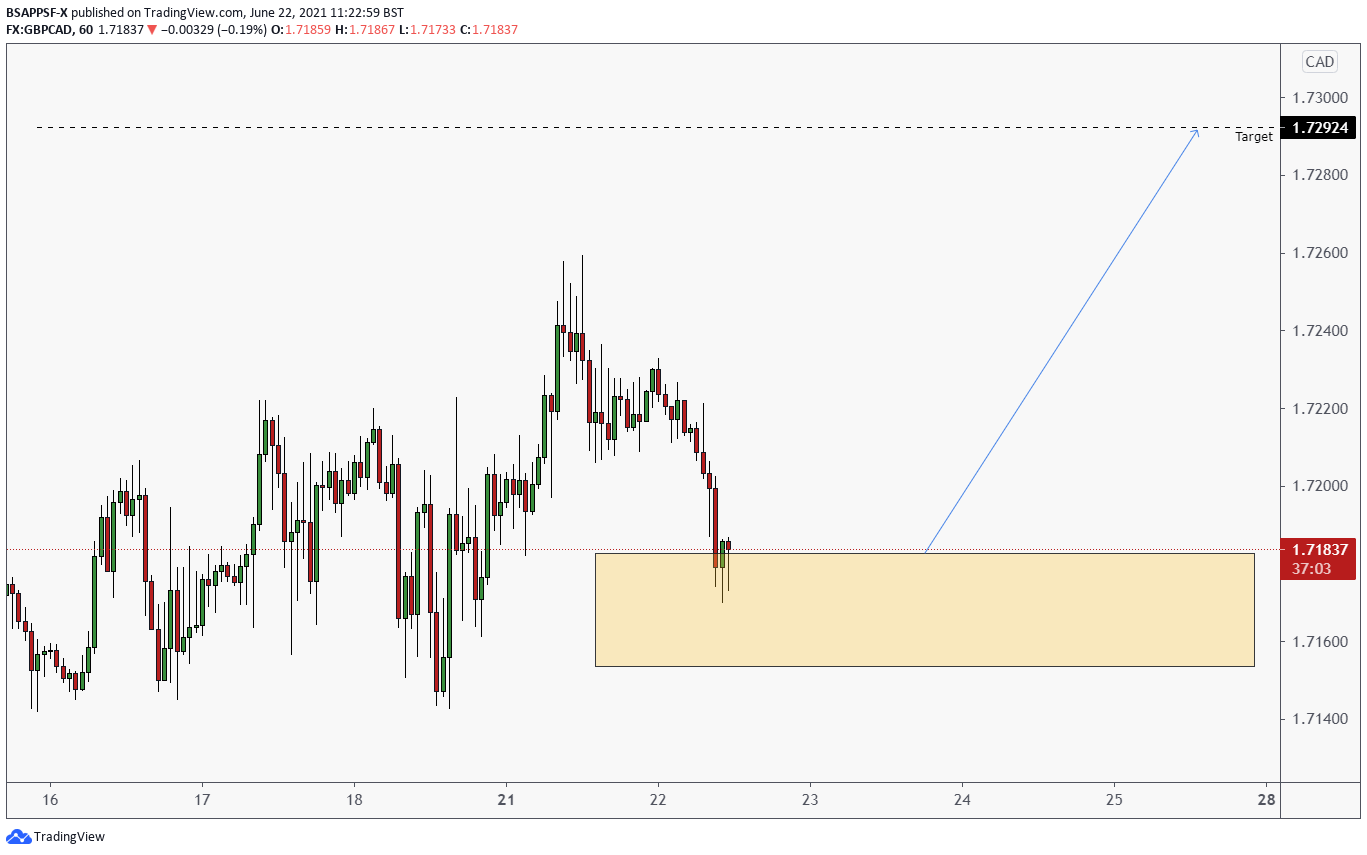 GBPCAD – 1HR (Posted 22/06)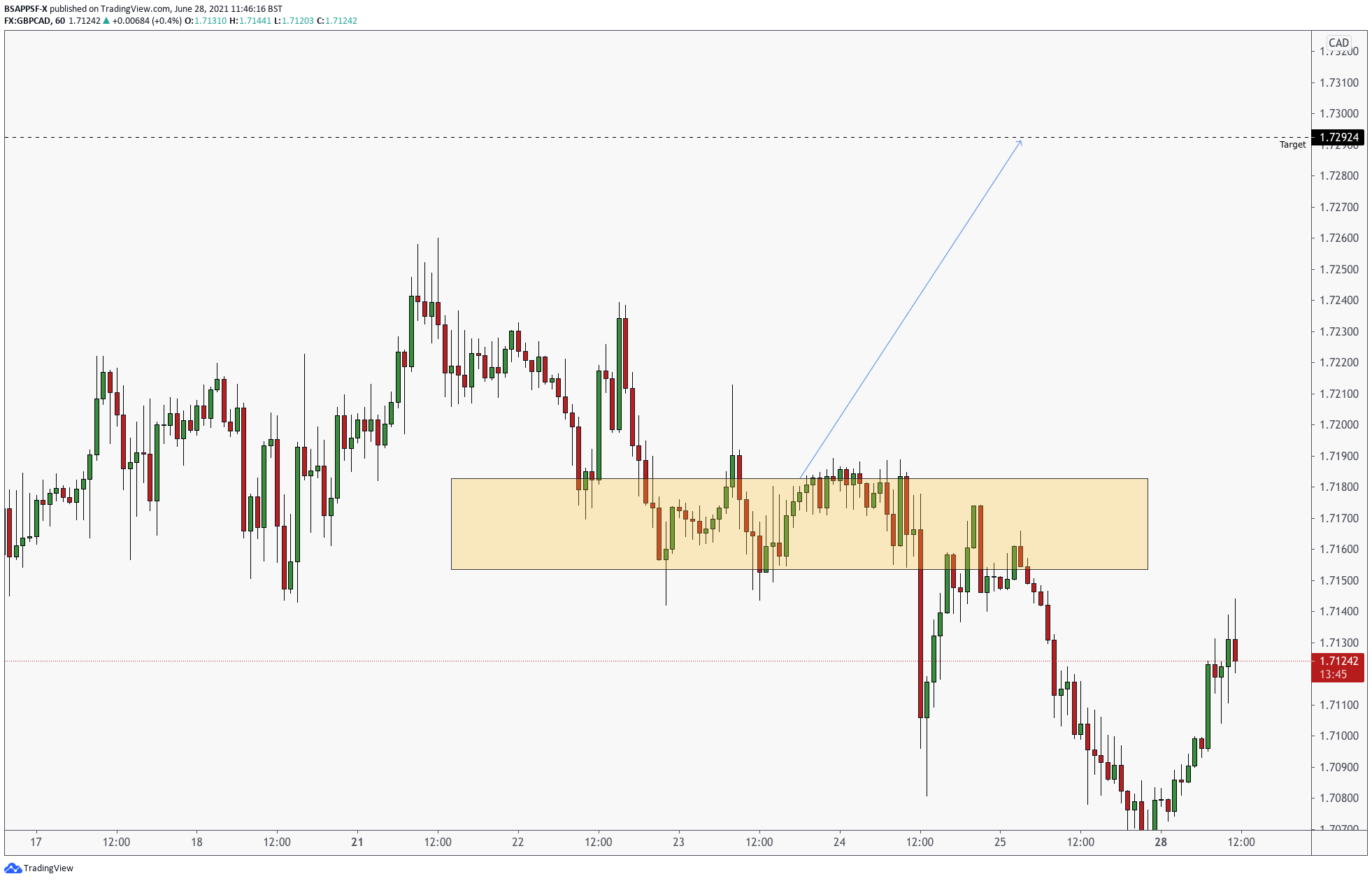 Last week we gave out a GBP/CAD long. Although we did initially see the reaction from the area of interest, we failed to follow through and then it made a move to the downside. As we know, losses are part of the game and this is why risk management is key!
Potential Set Ups: AUD/JPY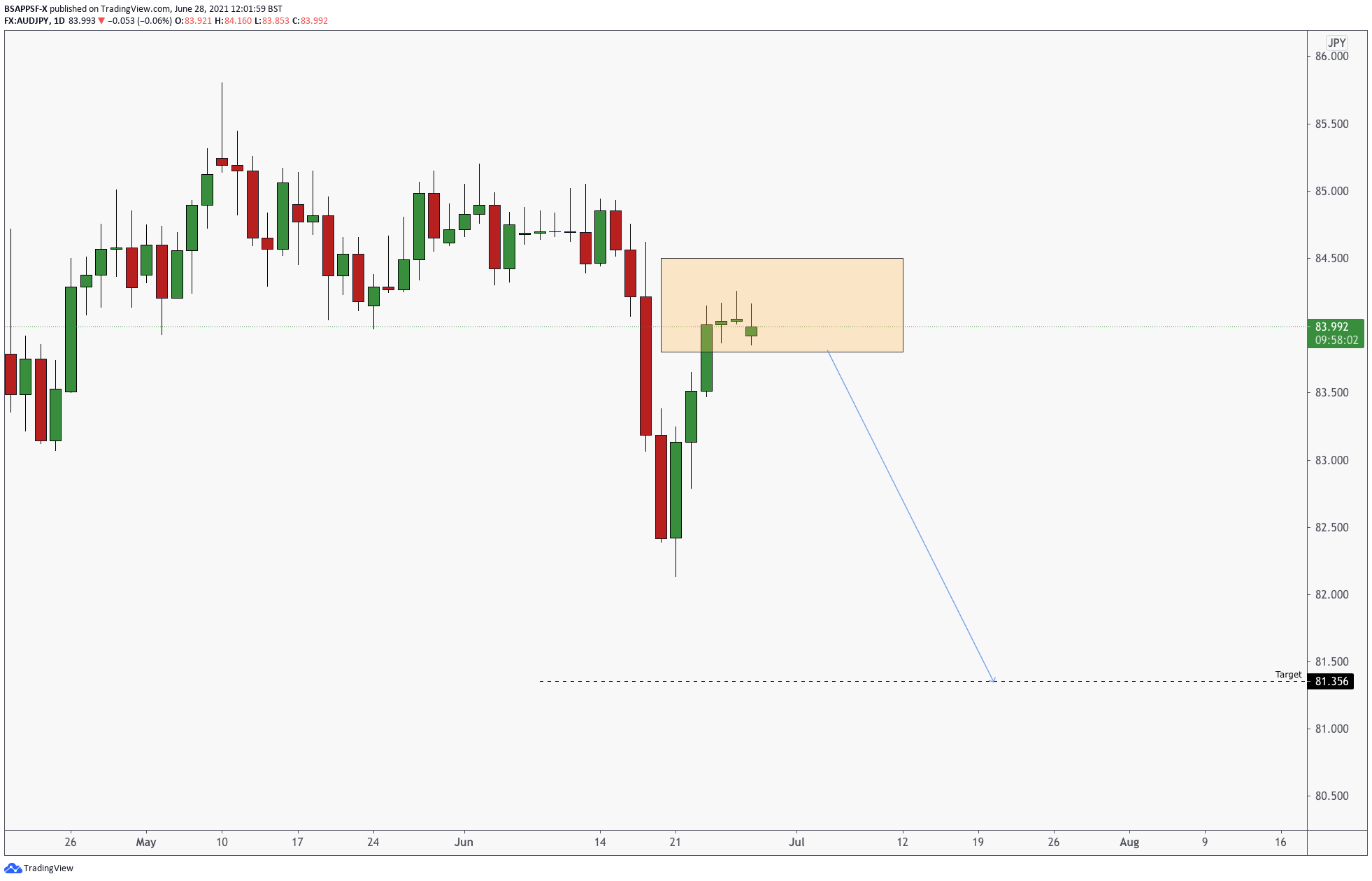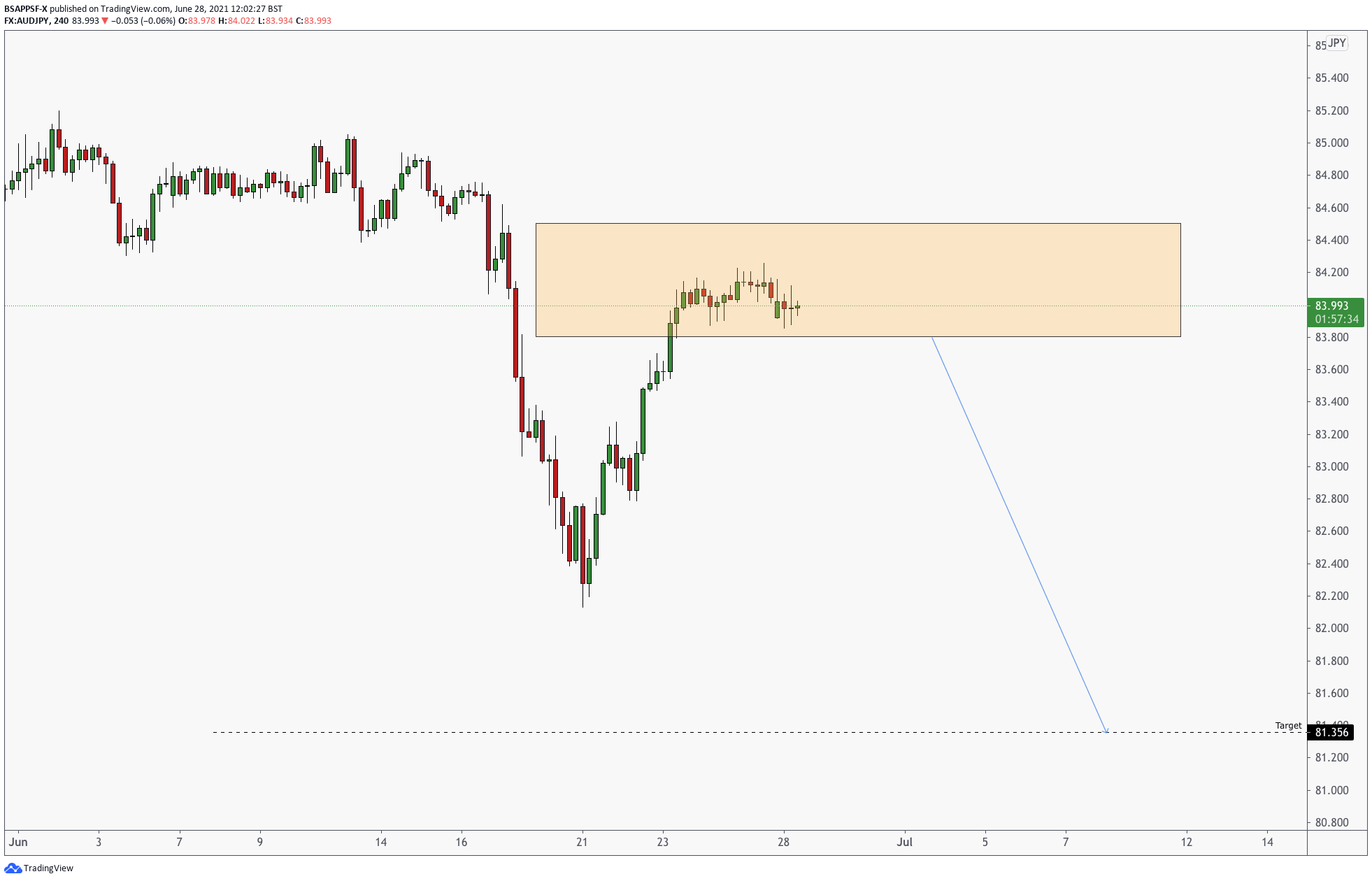 We are watching AUD/JPY closely for a short position. We will be targeting 81.356.
Q2 is nearly over now. We are nearly halfway through the year!
Now is the perfect time to reflect on your trading performance: How has your performance changed over from the last quarter? What are the reasons for this? What can be improved?
It is also a perfect time a review on your goals and ambitions. Have you been doing everything you need to be doing to achieve these? Is there anything more you could be doing? What lessons have you learnt in Q2?
Review, Reflect and Improve. It's the only way to grow.
Written by Aqil – Head Analyst