Currencies:
USD has continued to consolidate over the last few days. We are still anticipating downside on the dollar, however as mentioned in last weeks blog post, we are close to an area where we could bounce from and we will monitor PA as price gets close to it.  
EUR/USD has continued its push up, peaking earlier today at 1.22664. Further upside is expected with EUR pairs across the board.  
GBP has weakened over the last couple of days, with a majority of GBP pairs heading lower. GBP/NZD is down over 237 pips! It had hit a high of 1.97714 just a couple of days ago, but it is now trading at 1.95382.  
AUD and NZD has started to gain strength across the board after a period of downside/consolidation. However, this could only be a temporary move and could just be a pullback before a continuation down lower.  
Cryptocurrencies:
Our view on the crypto market is the same as last weeks. We are expected some consolidation after the massive push down last week. We will be waiting for price to develop, and the dust to settle before taking any positions on them. 
RECAP – Potential Set Ups: USD/CHF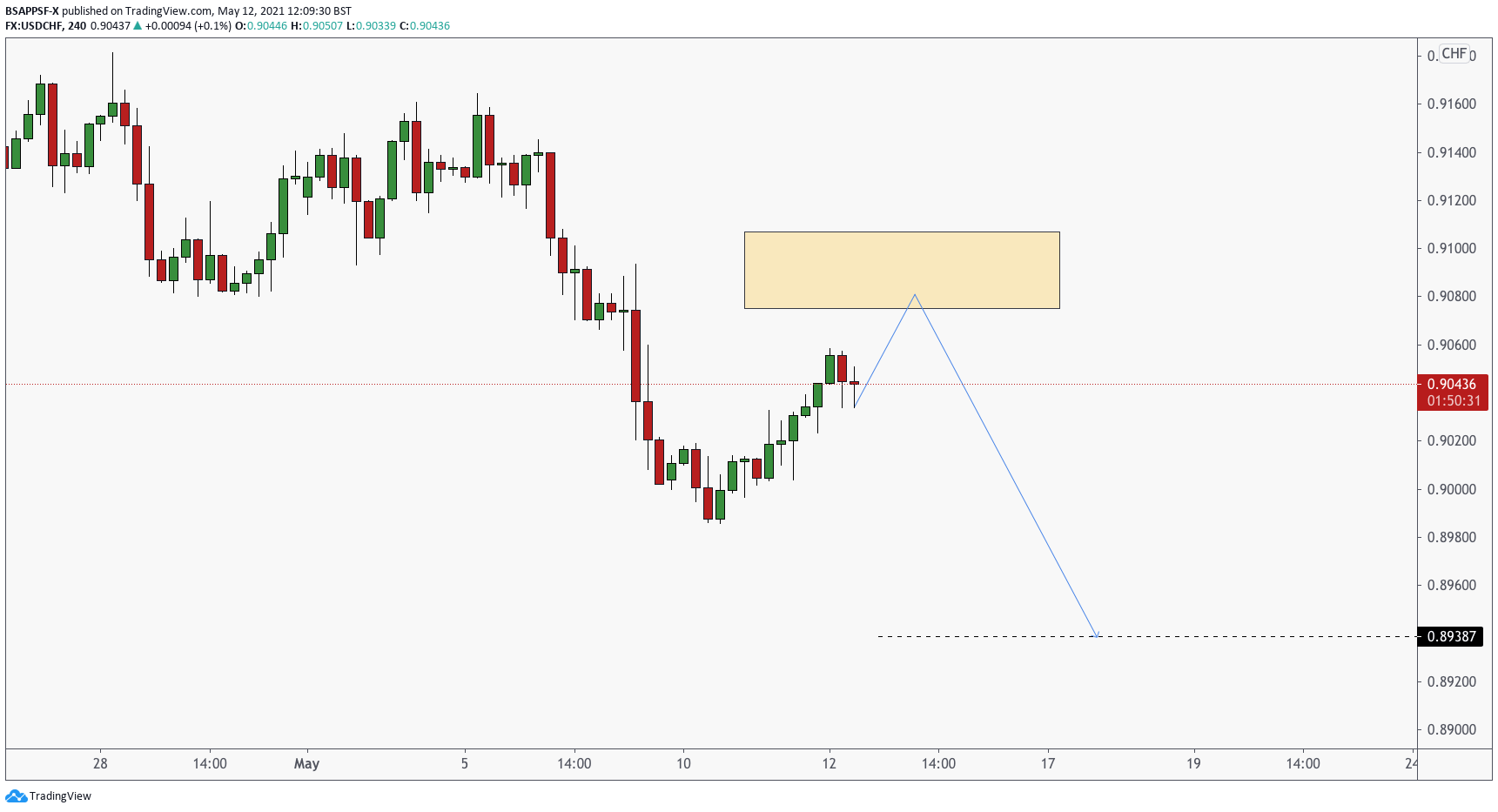 USDCHF – 4HR (Posted 12/05)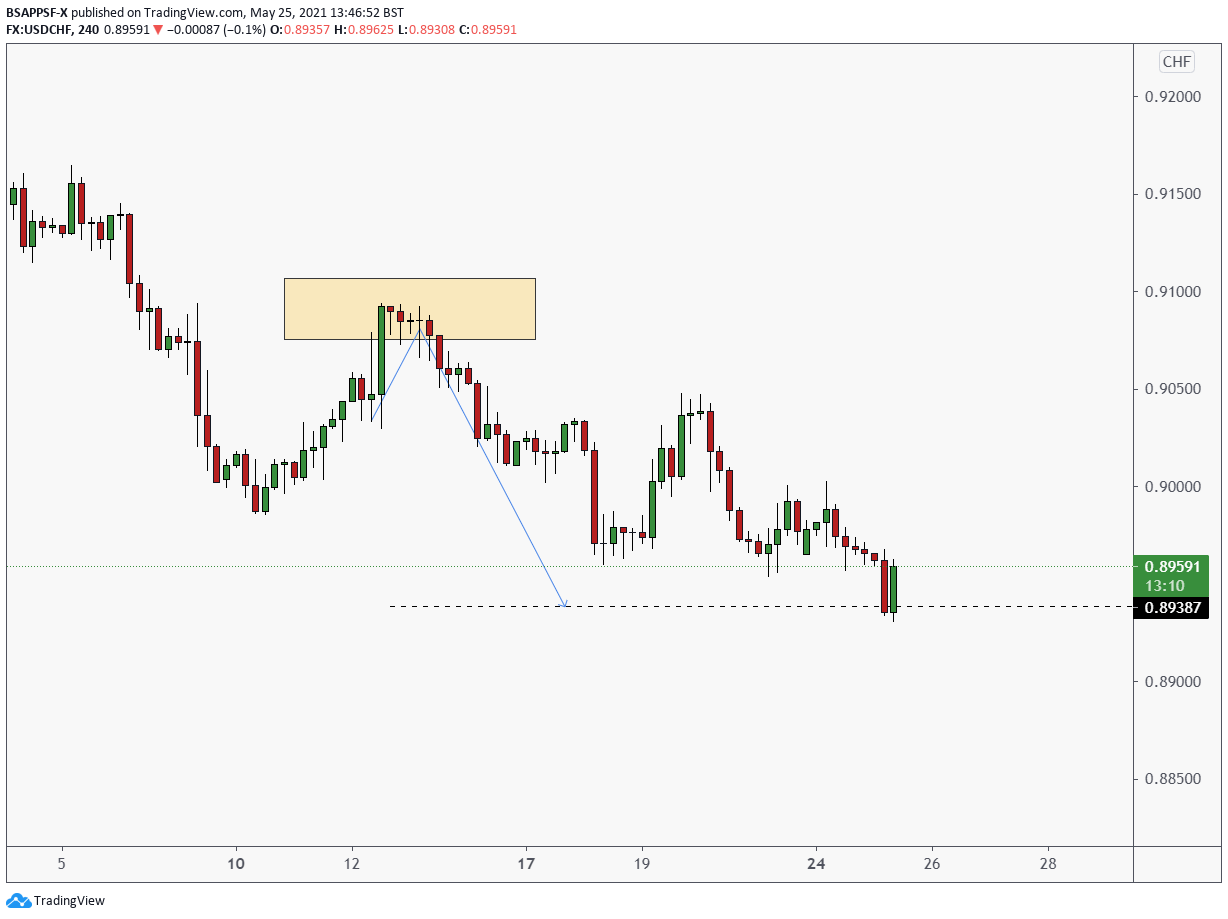 Our USD/CHF position has hit TP! This was a really nice trade and put us up 160pips! 
RECAP – Potential Set Ups: EUR/AUD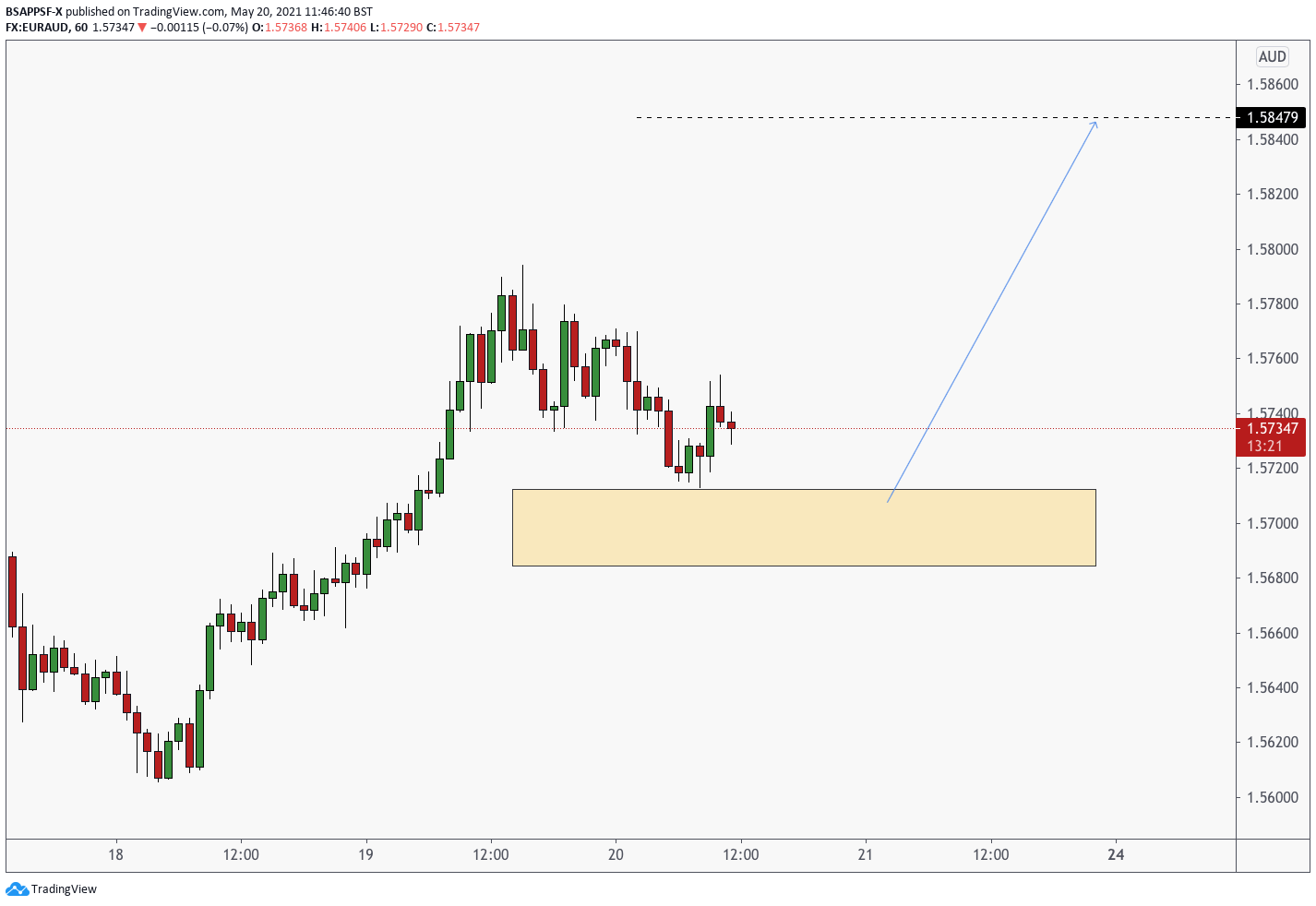 EURAUD – 1HR (Posted 20/05)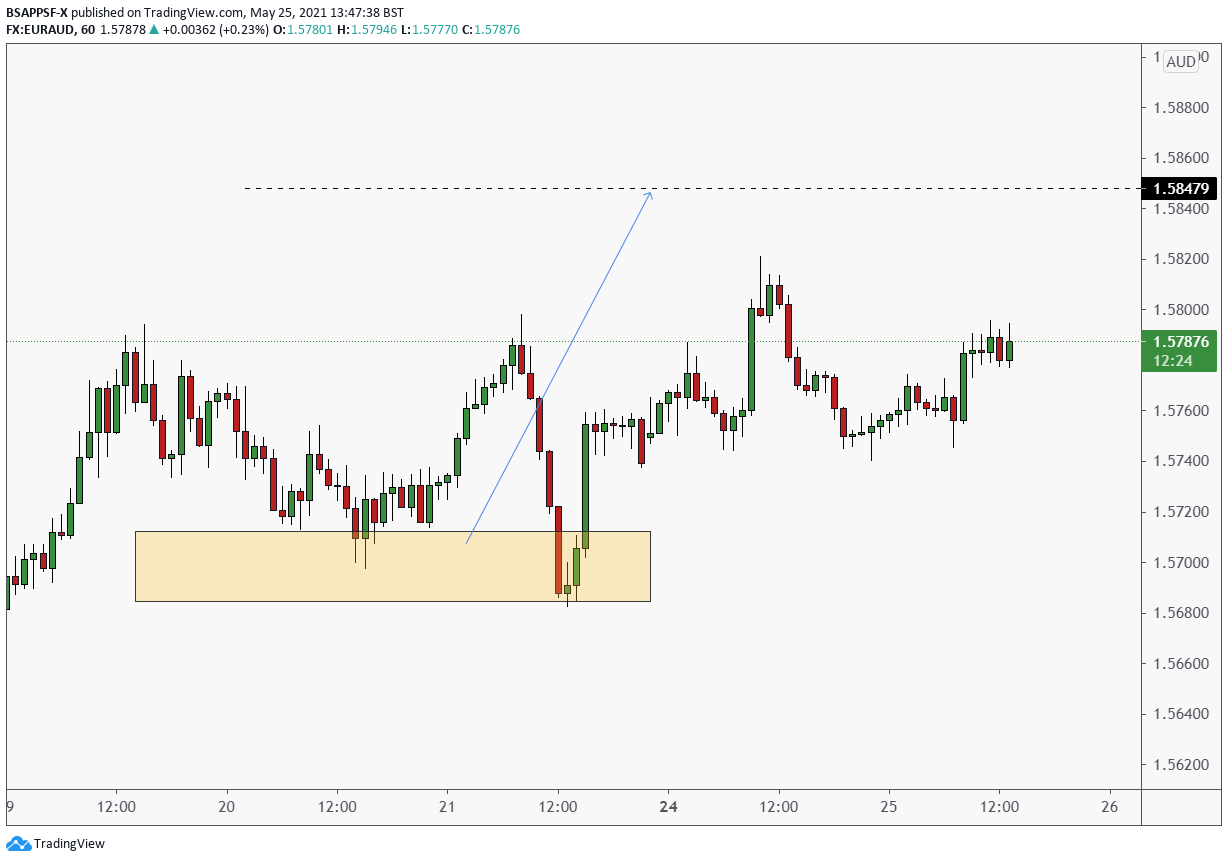 EUR/AUD was a setup shared last week, we have reacted nicely from the area of interest and currently up around 110 pips! This trade is now risk free, and we are anticipating price to reach our target of 1.58479. 
Traders Tips: 'Visualisation – What is it and how to use it'
Visualisation is a term thrown around a lot within the personal development and trading area. But very few understand why we should be doing this or even how to do it in the first place. People often dismiss visualisation, thinking it is just some 'spiritual' process of manifesting goals – but the science behind it is unquestionable and countless studies have gone into researching this. 
Your brain is made up is a massive network of neurons, constantly firing 24/7. Now our brain is essentially programmed by our experiences throughout life, our parents, family, friends and more. Visualisation is the key which unlocks the door for us to reprogram parts of our brain.  
There are 2 main aspects which visualisation helps us with: 1) To prepare ourselves for our future goals and 2) changing our behavioural patterns.  
The key to this process is that our brain can't tell between a real experience vs a visualised experience. So if you visualise goals you want to hit, your subconscious will be programmed as if that goal has already been achieved.   
Our brain is constantly filtering everything we are exposed to. For example, when you walk down the street you are not consciously thinking about every single thing you see – due to this filtering process! This is what visualisation helps with; programming your subconscious brain to filter in the things which will allow you to make the correct decisions. Ultimately aiding you in achieving your goals.  
This can be both a positive and a negative to us… because if your brain is programmed negatively then our brain will filter out positivity and focus on negativity. Therefore, your thoughts are powerful and you must be mindful of what you think about. 
Any issues you have within trading, you can aid in changing through visualisation. If you are impatient, not waiting for a candle to close before entering – then visualise yourself being patient in that scenario! Or if drawdown gets you emotional, then visualise remaining calm whilst in drawdown. You want to visualise the opposite of the mistakes you are making! The key is to visualise the scenario AND the emotions you should be feeling – so when the scenario appears in real life your subconscious already knows how to react. 
Results can be nearly instantaneous if done correctly and consistently… just like you notice more of a certain car on the roads as soon as you've bought or even thought about that specific car. 
So get started today. Plant the seed in your subconscious of goals you want to hit and build the visualisation process into a habit.
Written by Aqil – Head Analyst