Currencies:
USD has continued to push down lower and we are anticipating further downside with the dollar. However, BSAPPSFX advanced group members are aware of a potential area of interest where the dollar could bounce from – and as soon as price pushes down into the area we will be monitoring price action.
EUR/USD had a nice healthy pullback and since we have seen a continuation up higher – peaking at 1.2245. As mentioned last week we were treating any pullback as opportunities to buy. This is still the view for this week, watching for pullbacks for a continuation up higher.
GBP/USD moved in a similar way to EUR/USD, seeing a healthy pullback and then a continuation up higher. The GBP in general is very strong, with pairs such as GBP/AUD and GBP/NZD making new highs. We will be looking for continued longs for the GBP.
Friday has high impact fundamental releases for AUD, GBP, CAD and EUR – so we could see some movement and volatility across the board.
Commodities:
Last week, it was mentioned that we were looking for continuation positions for more upside on GOLD. Since posting, GOLD has done another 800 pips to the upside!
We are looking for further upside, but we could see a deeper pullback and will be waiting for that before executing another long position.
Cryptocurrencies:
BITCOIN has seen a massive crash within the last 24 hours with it hitting a low of 30k. This is a 50% drop in price since making all time high's. In the previous blog posts, we mentioned that we were waiting for price to develop before executing long positions which kept us out of the market.
Fundamentally the drop in price was fuelled by China releasing that they will not be utilising crypto's – as well as a tweet from Elon Musk stating that Tesla will stop excepting BITCOIN as payment. Technically for the last few weeks the charts were indicating we could potentially see downside, as mentioned in the Q2_Week_17 blog post. Due to this drop, around $9bn of positions were liquidated on BITCOIN; a massive blow for the crypto market.
In the short term it is hard to say what will happen, because since the crash a lot of cryptos have rebounded massively. However the fundamentals right now are shaky and therefore we need to be careful with how we trade the crypto's in the short term.
Overall, the crypto market on a macro level is still very strong and it's still seen massive growth over the last 12 months despite this massive blow. Because of this, we are still bullish long-term but short-term will be massively careful because we could potentially see further pullbacks.
RECAP – Potential Set Ups: USD/CHF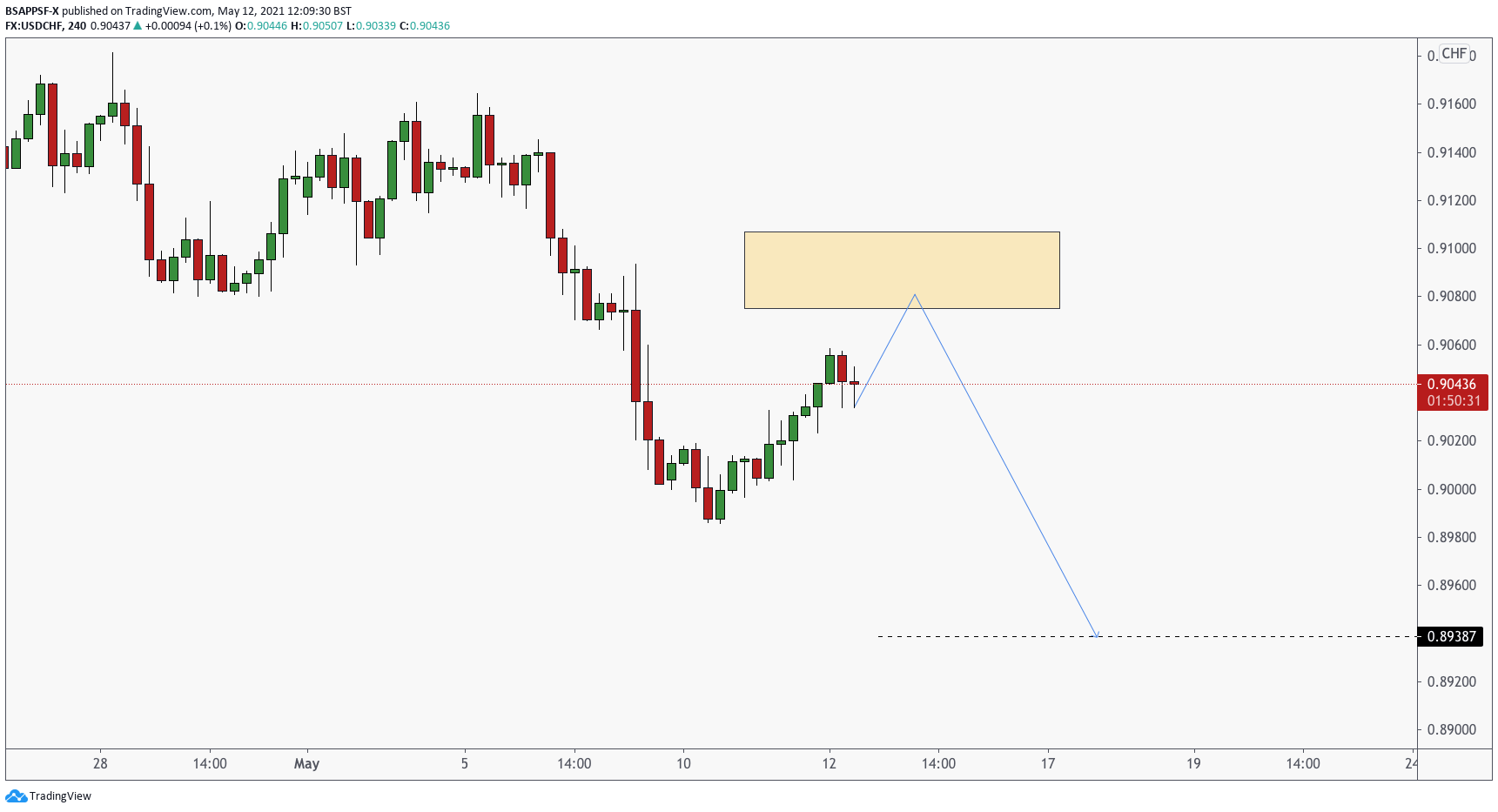 USDCHF – 4HR (Posted 12/05)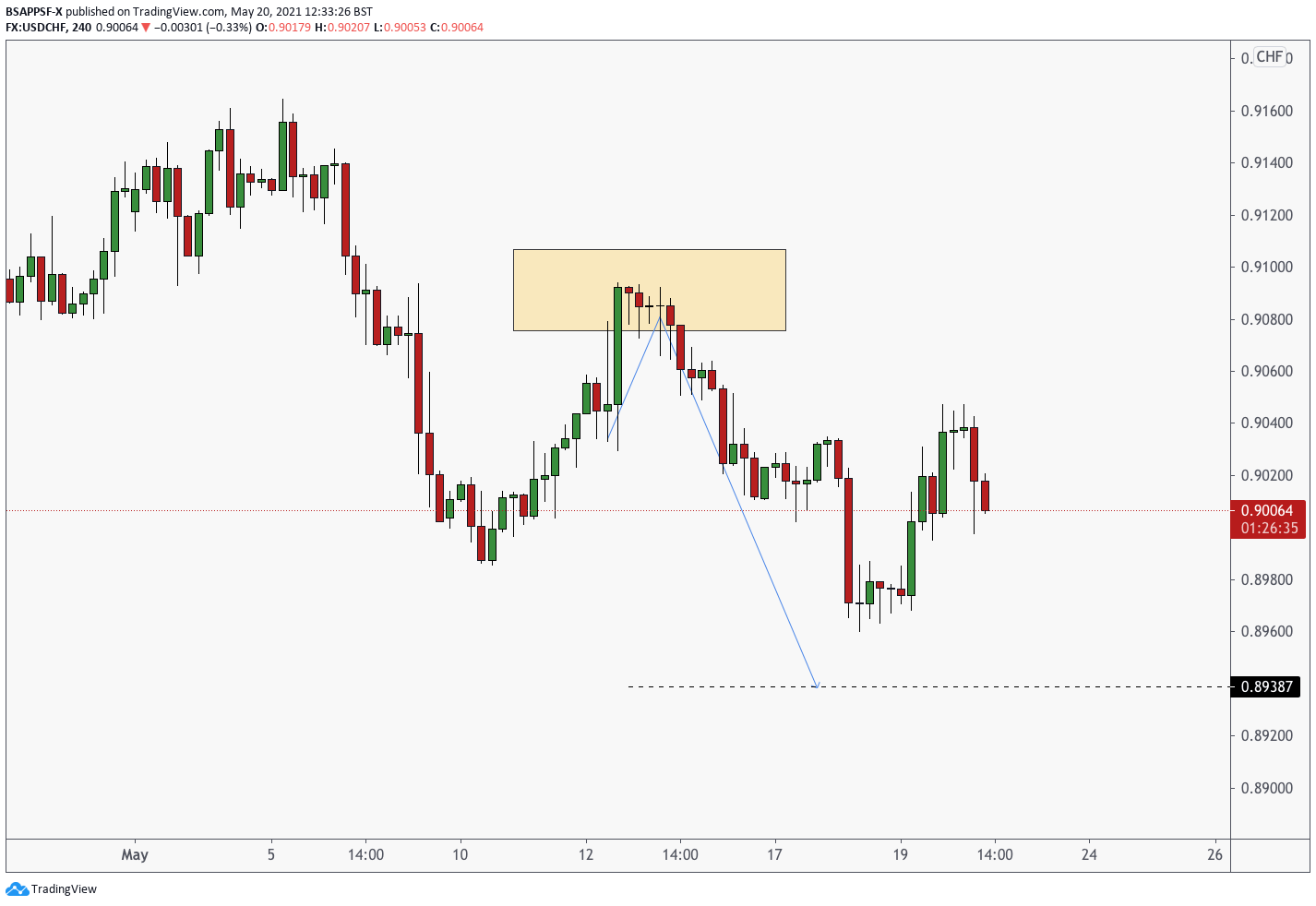 USD/CHF wad the setup we were looking to short, and since posting we fell 130 pips from the area of interest! We are still looking for price to follow through to target. We no longer have any risk on the table and partial profits have been taken. This was a really nice trade!
Potential Set Ups: EUR/AUD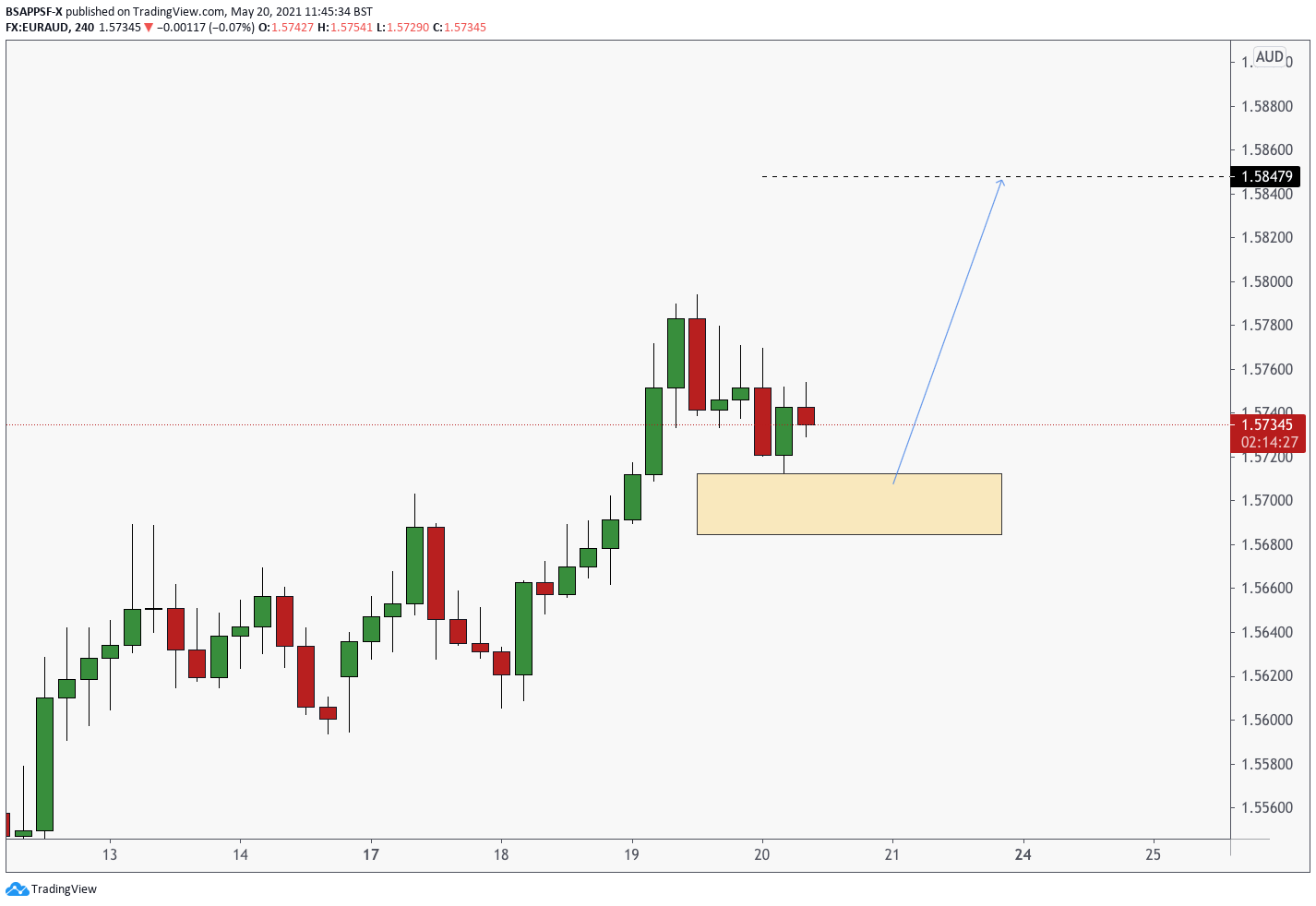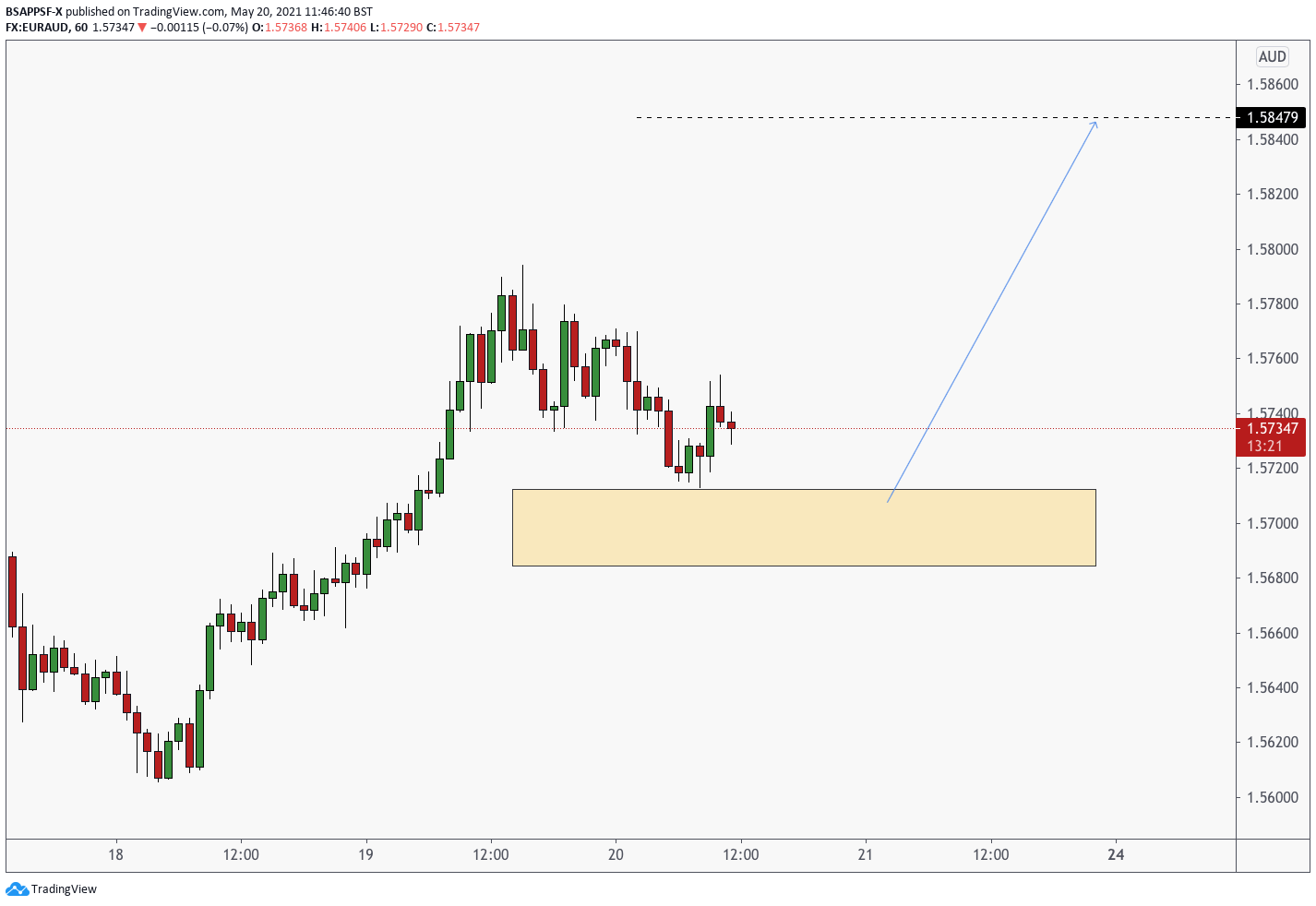 EUR/AUD is one we are watching closely to execute a long position. Our targets for this will be 1.58479. As mentioned previously, we need to be careful of the high impact fundamentals due to be released tomorrow.
Written by Aqil – Head Analyst