Currencies:
USD saw a massive push down on Friday off the back of the Non-Farm Payroll release. The consensus (expected value) was that 978,000 jobs were expected to be added in April; however the actual release was merely 266,000 jobs! This caught the market by surprise and significantly moved the market. Recently NFP has had very little impact on the market, so to see some volatility off the back of NFP is quite surprising.  
EUR/USD was pushed up massively on Friday off the back of NFP, pushing up 120 pips on Friday alone. Our bias is the same as previous posts – treating any pullbacks as opportunities to buy.  
GBP/USD was also pushed up by NFP, seeing a 170 pip rise on Friday. GBP has started to gain strength recently, over comments made by the UK government of lockdown coming to an end and the economy opening. Similar to EUR/USD, we will be treating any pullbacks for continued long positions.  
Commodities:
GOLD saw a nice move up off the back of dollar weakness on Friday, pushing up 300pips. We will be looking for continuation positions on this which align with the BSAPPSFX strategy. 
Cryptocurrencies:
Our view on BITCOIN is the same as last weeks: we are waiting for things to develop before we take a position on this. It is important to note that there are not always trades everyday, sometimes we need to wait for price to develop to then be able to execute the highest probability trades.
Potential Set Ups: USD/CHF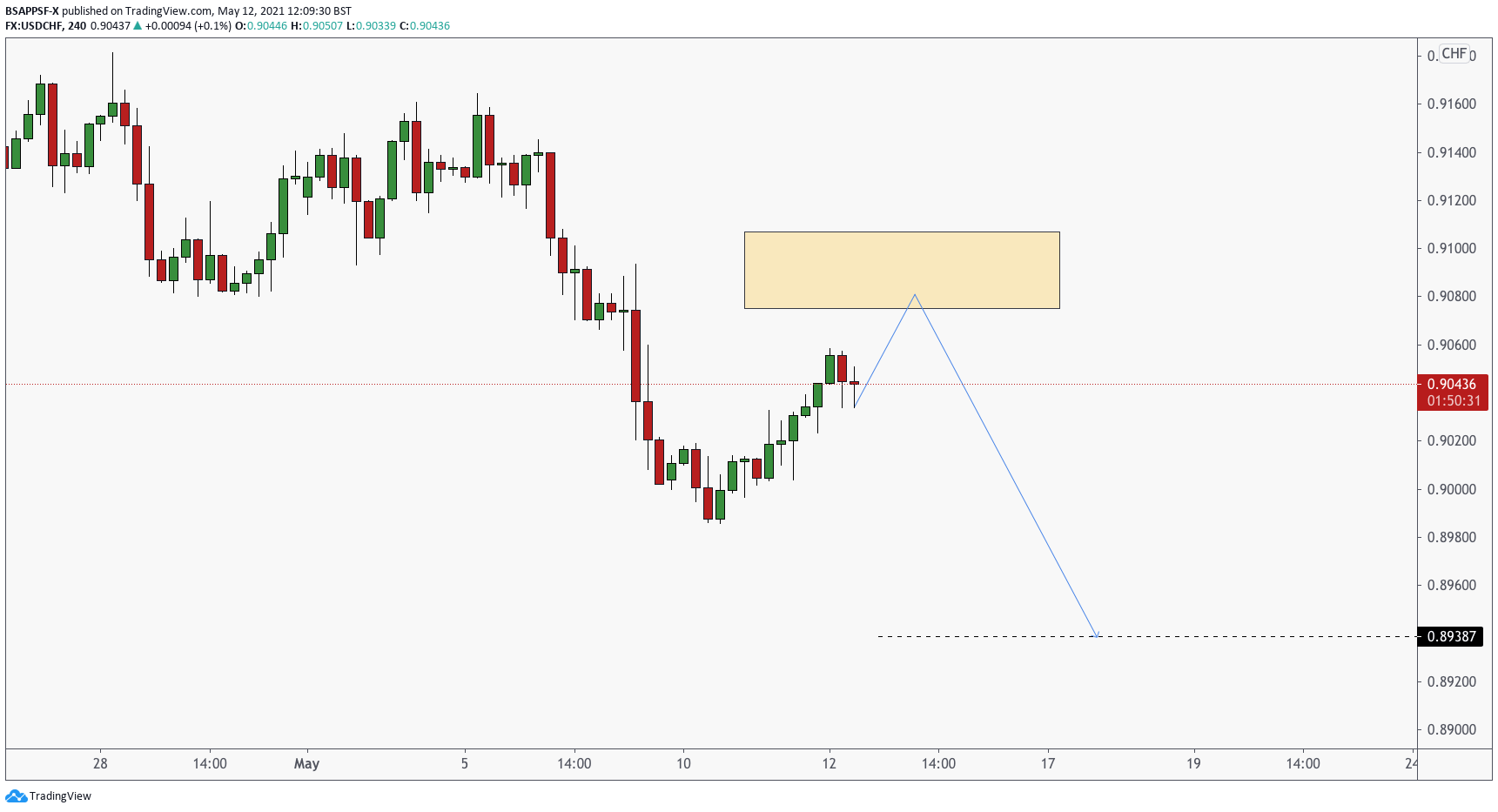 USD/CHF is one we are watching closely to execute a short position. Our targets for this will be
0.89387

.
Written by Aqil – Head Analyst