Currencies:
As mentioned last week, we highlighted the potential for the dollar to breakout to the downside and that we were waiting for confirmation before taking positions. The USD has now broken out to the downside and we are now anticipating further movement down for now. The higher timeframe, when utilising the rules within the BSAPPSFX strategy, does mean that the higher timeframe is still bullish – and this would need to change for us to be more confident with a bearish bias for the dollar. 
This has affected AUD, NZD, GBP, EUR causing strength across the board. Because of this, we are now looking for upside on pairs such as GBP/USD, EUR/USD, AUD/USD and more if the bearish sentiment around the dollar continues.  
Cryptocurrencies:
BITCOIN has seen a very big pullback over the last few days, due to the BITCOIN mining hashrate dropped by 40% – a week after an accident in a Chinese coal mine which halted operations in the entire Xinjiang region. This led to around $9billion long positions being liquidated!
We are still very bullish on BITCOIN overall, but will need to wait for more price action in order to execute positions. 
Potential Set Ups: EUR/CAD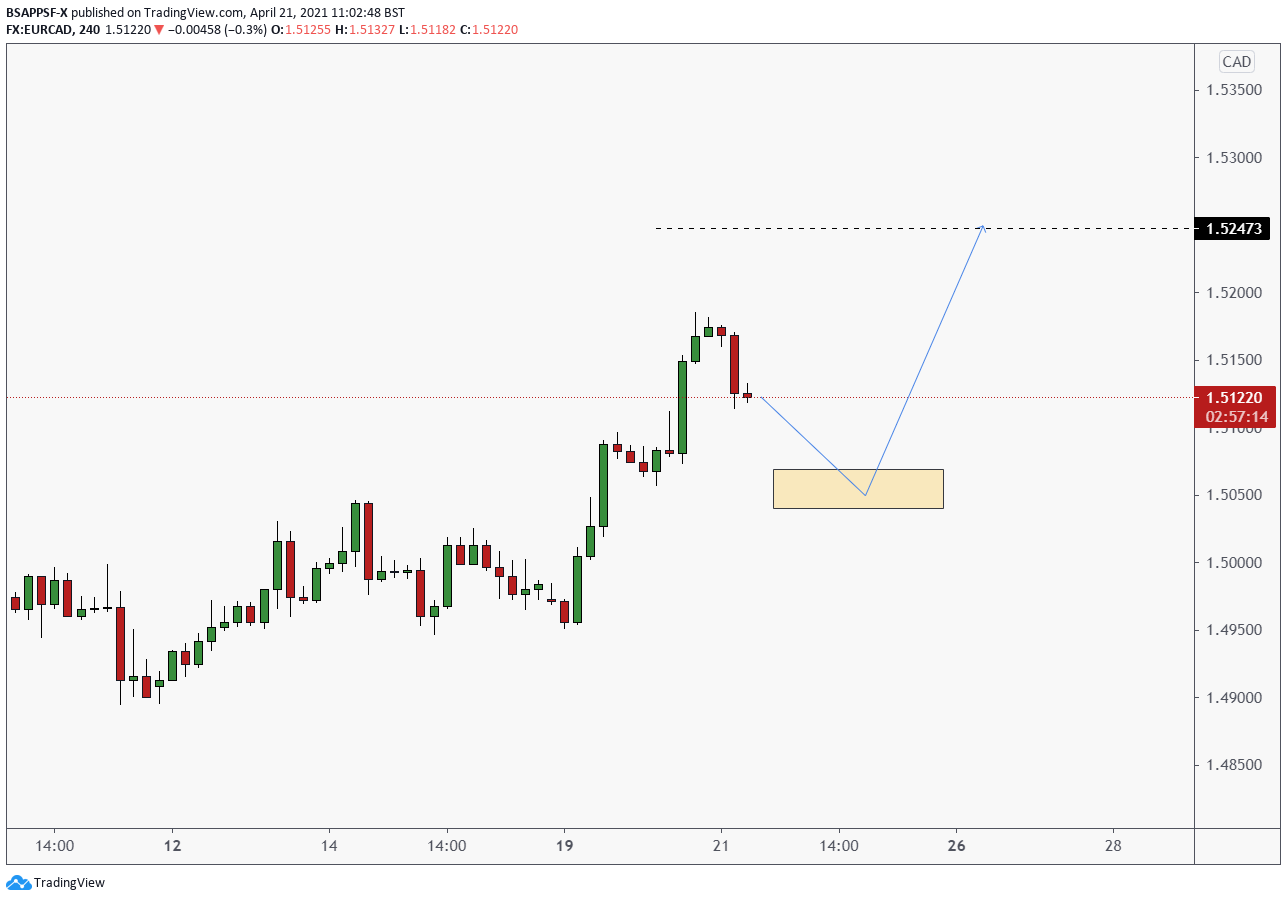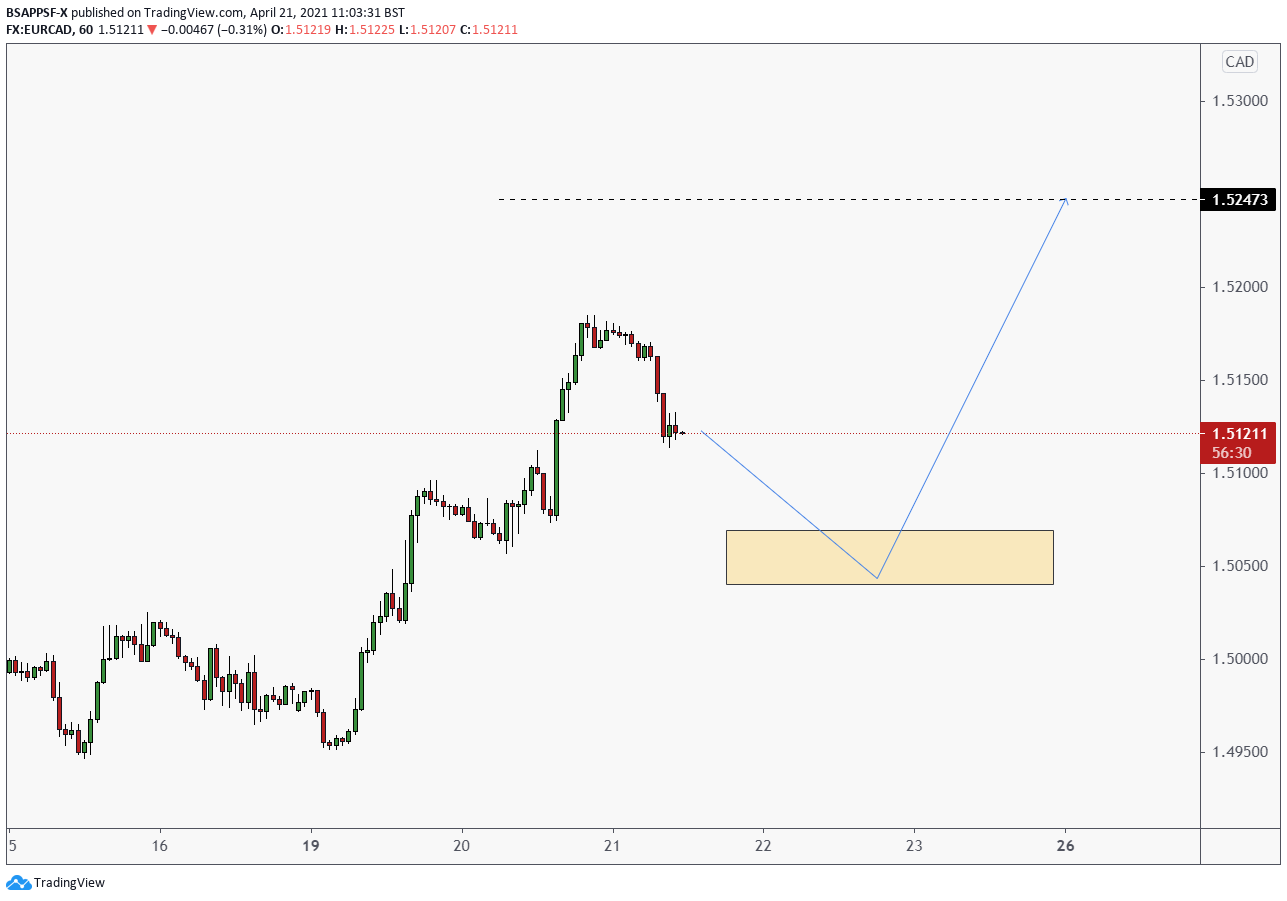 We are actively looking for a long position on EUR/CAD. Our upside targets are 1.52473. We do have CAD CPI and Rate decision out later today (21/04) which is something we need to be aware of. 
Written by Aqil – Head Analyst