Currencies:
USD has been stuck in a range for the last trading week. This has caused some choppy conditions across the board, with some pairs struggling to trend cleanly. Because of this, at BSAPPSFX we are waiting for further confirmation on the direction of the dollar before taking positions. We are anticipating dollar strength, however we could breakout to the downside – and so we will wait to see which way we breakout and then trade that.
With the USD consolidating, it has caused choppy conditions with the GBP, EUR, AUD and NZD. The BSAPPSFX team are watching a couple of potential setups. However, we are really waiting for further confirmation across the board to ensure we are taking the highest probable trades. 
Commodities:
SILVER has caught our eye, with a potential short setup forming. We will need to await for further price action before we execute, however it does have potential and is certainly on our watchlist. 
Cryptocurrencies:
BITCOIN has made a new high of 63K! Our view on this is the same as it has been for the last few weeks – looking for more upside with an initial target of 70K. 
ALT coins are trending really cleanly on the lower timeframes, and BSAPPSFX students who have been trading this have been catching some really good trades. The BSAPPSFX strategy works really well among a variety of asset classes – crypto included.  
RECAP – Potential Set Ups: USD/CAD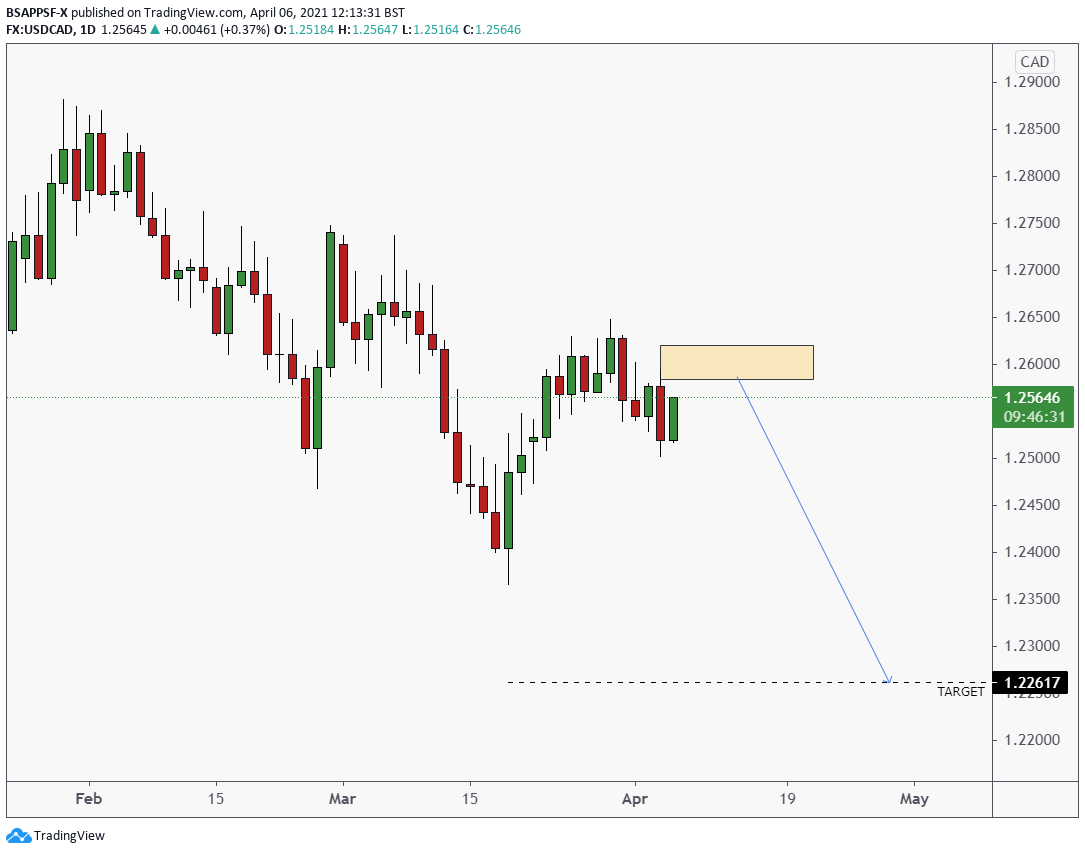 USDCAD- Daily Chart (Posted 06/04)
We are actively looking for a short position on USD/CAD. We are still around the area of interest and our short bias is still very valid. 
The market tends to move in cycles, not every week will be a very busy week with loads of setups. This is okay and completely natural within trading – we must not be going into the trading week with a 'workers' mentality, thinking we must be in a trade every single day.
Not trading is still trading – being smart with your capital ensures longevity within the market.  
Make sure you are following our social page for latest updates: @bsappsfxltd
Written by Aqil – Head Analyst