Currencies:
Last weeks blog post we were looking for further USD strength overall. However, BSAPPSFX members were aware that we were pushing into certain levels where we could see a reaction and then a pullback. We have started to see this reaction now with the USD pulling back across the board. We are only seeing this as a temporary pullback before further USD strength. 
AUD and NZD as mentioned previously, we are looking for further downside on these pairs and treating any pullbacks for continuation to sell. AUD/USD hit a low of 0.75318 last week and has since pulled back and is trading at 0.76133 at the time of writing. 
Commodities:
We were short on GOLD last week, with price pushing down and hitting our first take profit of 1680 – a 700 pip move! We have since pulled back and GOLD is trading at 1731 (at the time of writing). We will be waiting for price action to develop before looking to take another position on this now. 
Cryptocurrencies:
BITCOIN hasn't moved much since our last blog post and price is just consolidating. Our view is the same and we are looking for continued upside The next leg up could be slower as we are seeing ALT coins starting to gear up for a push up… is ALT season upon us?
RECAP – Potential Set Ups: AUD/CAD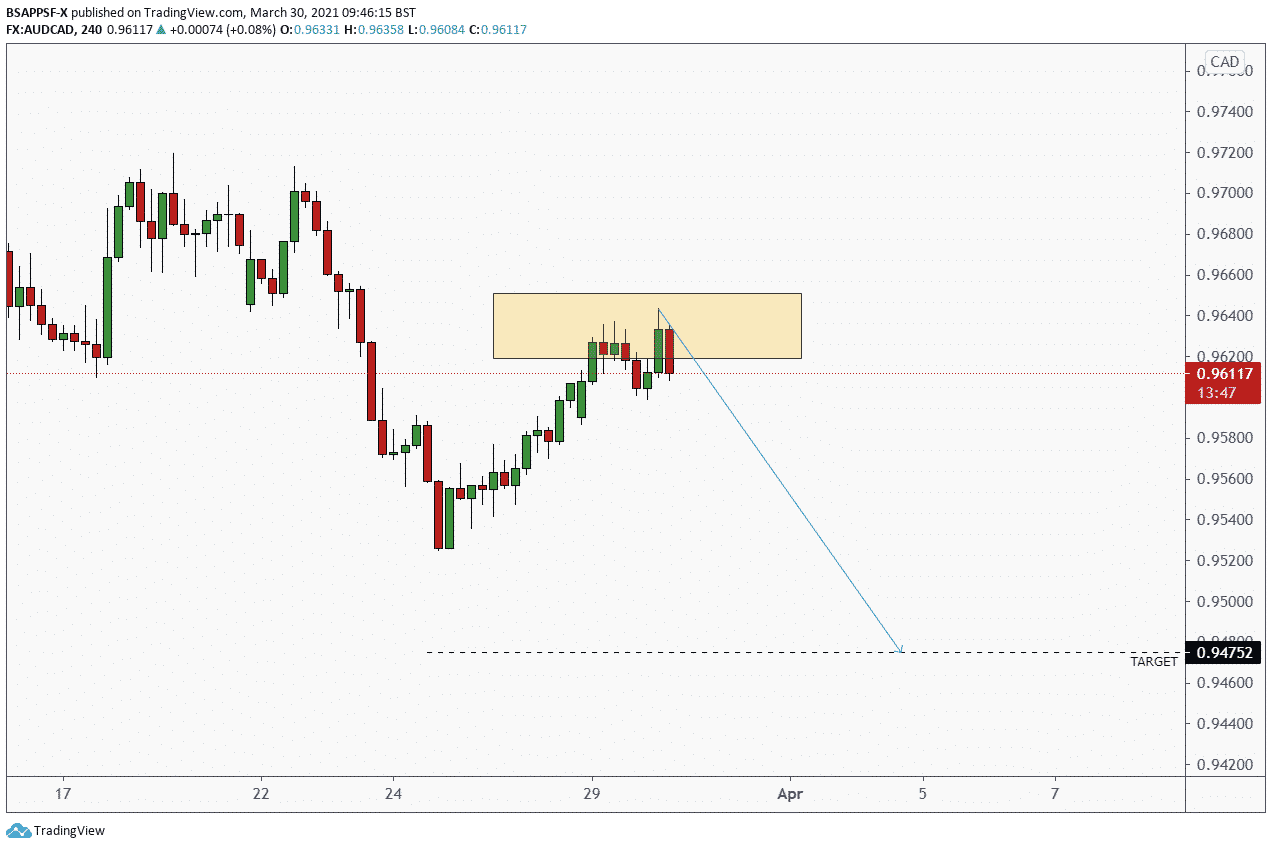 AUDCAD- 4HR Chart (Posted on 30/03)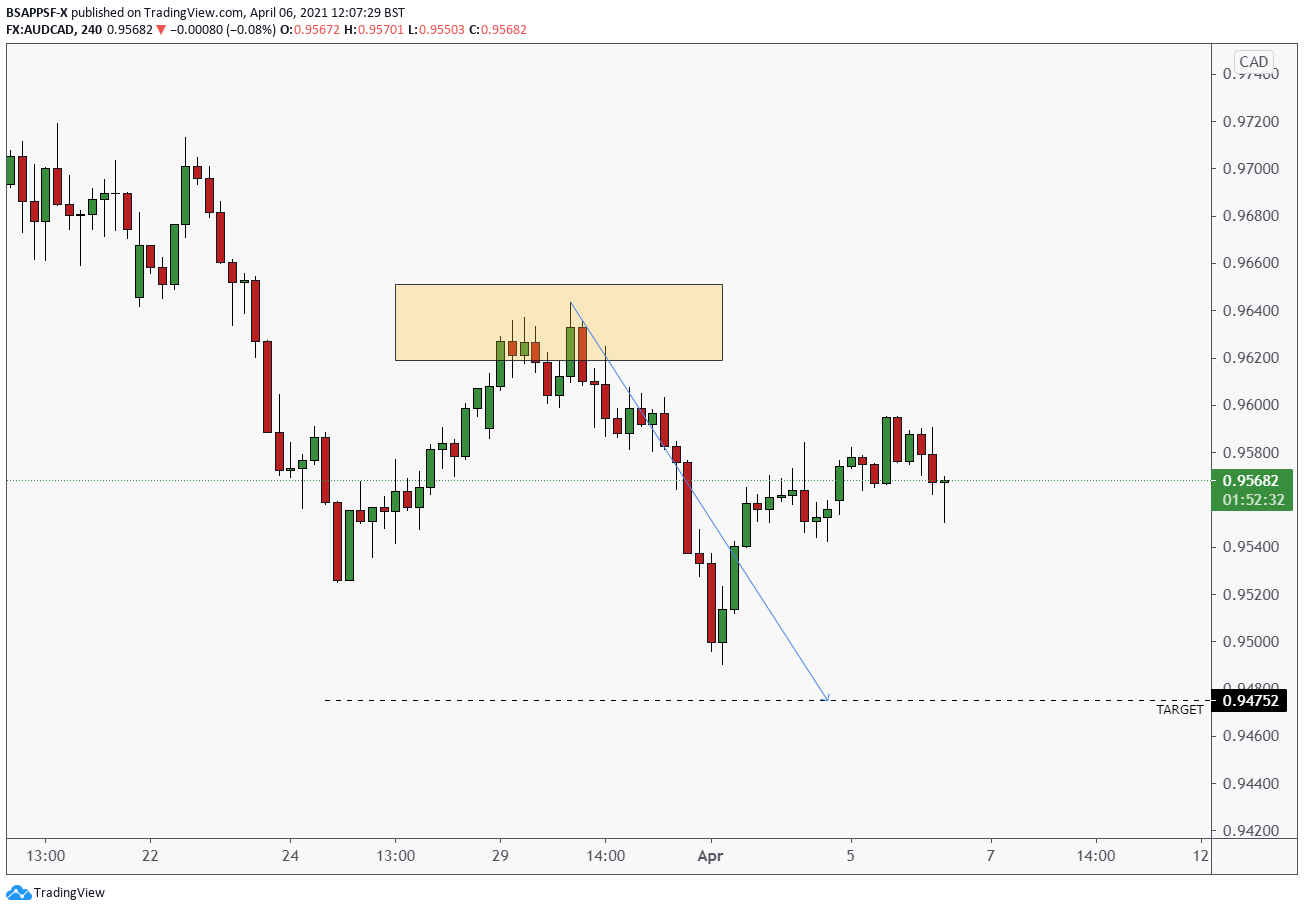 Last we gave out an AUD/CAD short, we reacted perfectly to the area of interest and fell 90% of the way to the target – around 140 pips! We have since pulled back and we are currently trading at 0.95659 (at the time of writing). Our short play is still valid – and BSAPPSFX members are currently risk free with partial profits already taken so in the event price breaks out to the upside… we have still won the trade! 
Potential Set Ups: USD/CAD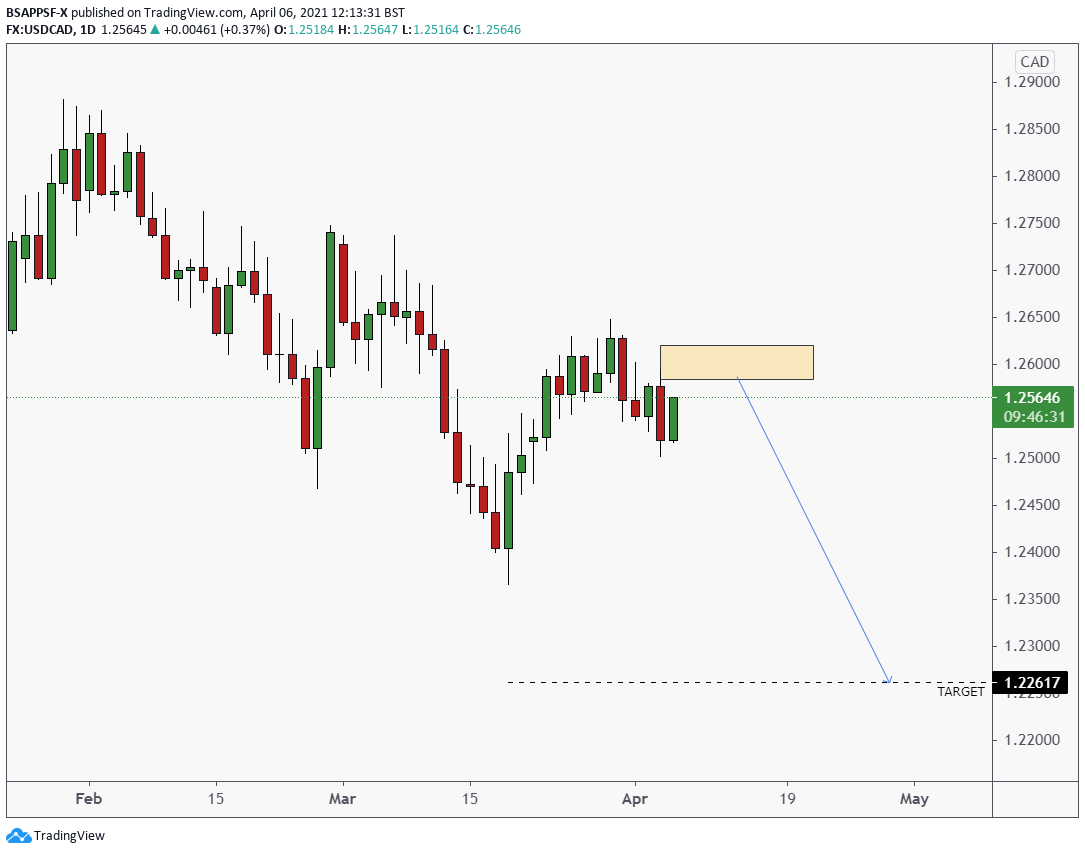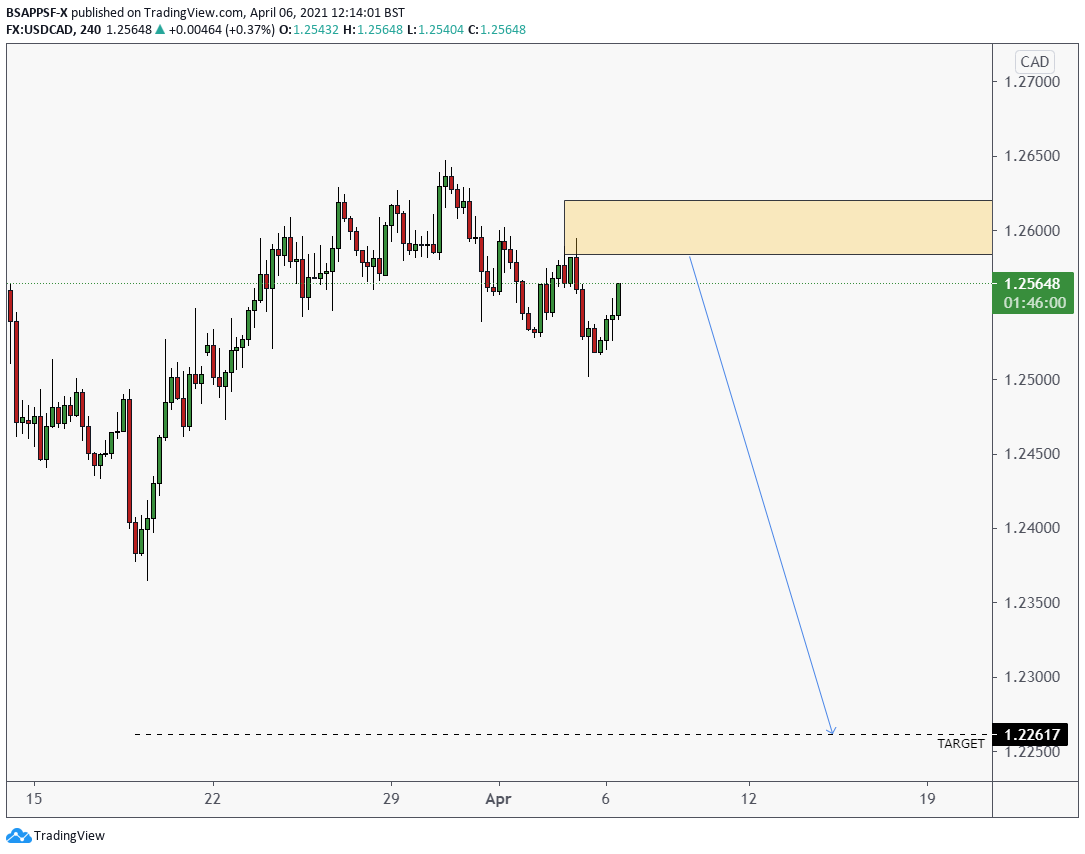 We are actively looking for a short position on USD/CAD. Our area of interest is within 1.26202 and 1.25833 with targets taking us down to 1.22617. This is looking like a really clean pair right now and BSAPPSFX members know what they will be looking for when price enters the area of interest. 
Q1 of this year has been an insane period for BSAPPSFX. We have had over 130+ students funded through our funding partner – FTMO.
In Q2, BSAPPSFX has some big things in the pipeline with the BSAPPSFX HQ opening its doors in the near future as well as more things to be announced soon!
Make sure you are following our social page for latest updates: @bsappsfxltd 
Written by Aqil – Senior Analyst