Currencies:
The dollar has broken out to the upside, which is nice to see after a lot of back and forth over the last 2 months. We will be looking for any pullback to take this long. The JPY is reacting from our AOI where we are anticipating a move up from here. There are some setups forming on XXXJPY for shorts. If we do fall through this AOI on the JPYBasket (so XXXJPY pushing up), then we can simply look for shorts on the basket after seeing the breakout.
Federal Reserve officials signalled on Wednesday that they were on track to raise interest rates in March, given that inflation has been running far above policymakers' target and that labour market data suggests employees are in short supply. "I would say that the committee is of a mind to raise the federal funds rate at the March meeting, assuming that the conditions are appropriate for doing so"  (Powell comments, NYTimes) 
How this affects the market is whether the market sees this as risk on or risk off. If you want to know more about what this is, this gives a good summary: https://tinyurl.com/5asz45d4 
You can also find information on what safe-haven currencies are here as well: https://tinyurl.com/yc87tfr8 
Upcoming fundamental releases we have are: 
Thursday, January 27th 
USD, Durable Goods Orders (Dec)

 

USD, Gross Domestic Product Annualized(Q4) PREL  

 

USD, Nondefense Capital Goods Orders ex Aircraft (Dec) 

 
Friday, January 28th 
EUR, Gross Domestic Product (QoQ) (Q4) PREL  

 
Monday, January 31st 
EUR, Gross Domestic Product s.a. (QoQ) (Q4) PREL  

 

EUR, Gross Domestic Product s.a. (YoY) (Q4) PREL  

 

EUR, Harmonized Index of Consumer Prices (YoY)(Jan) PREL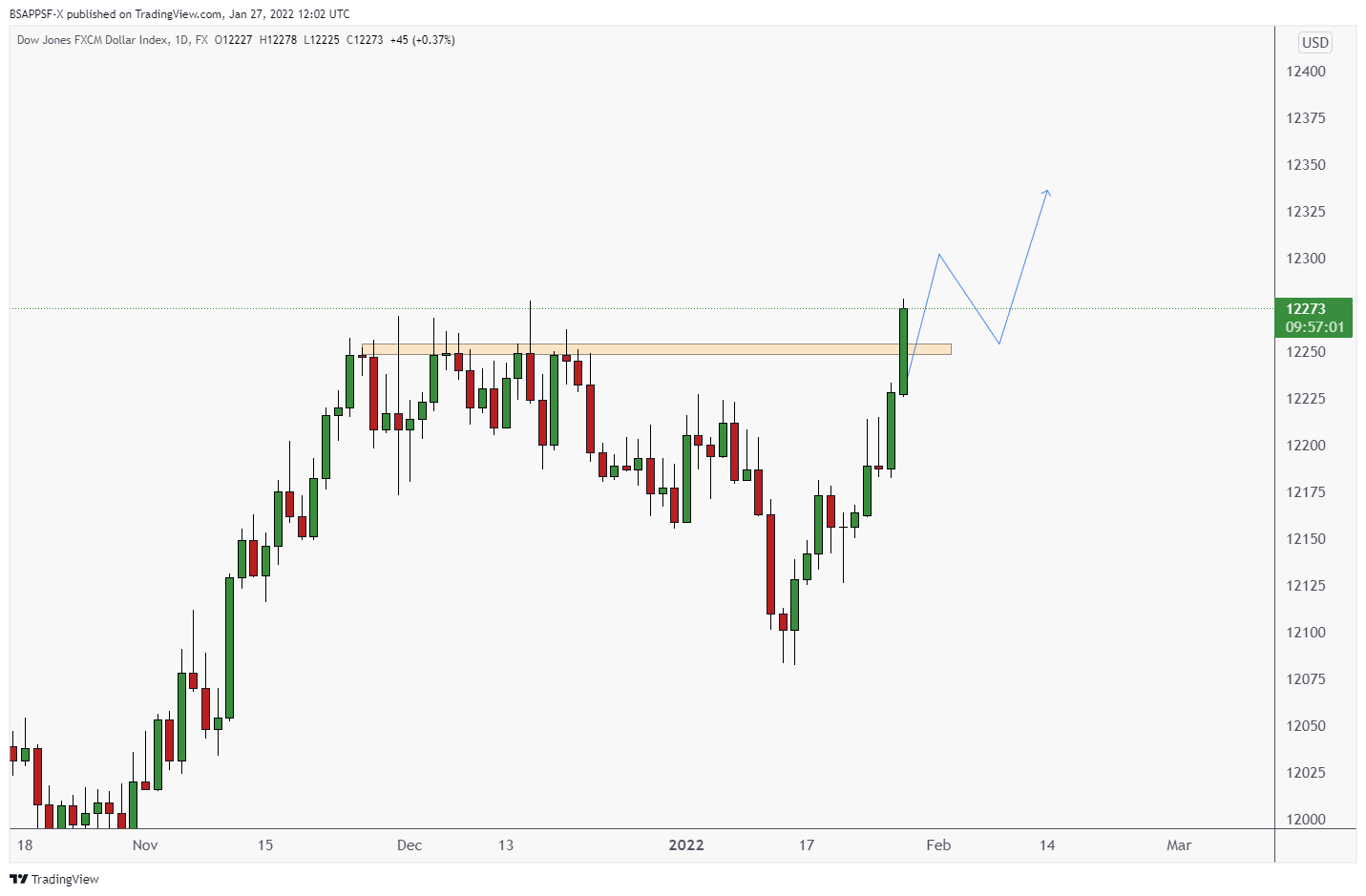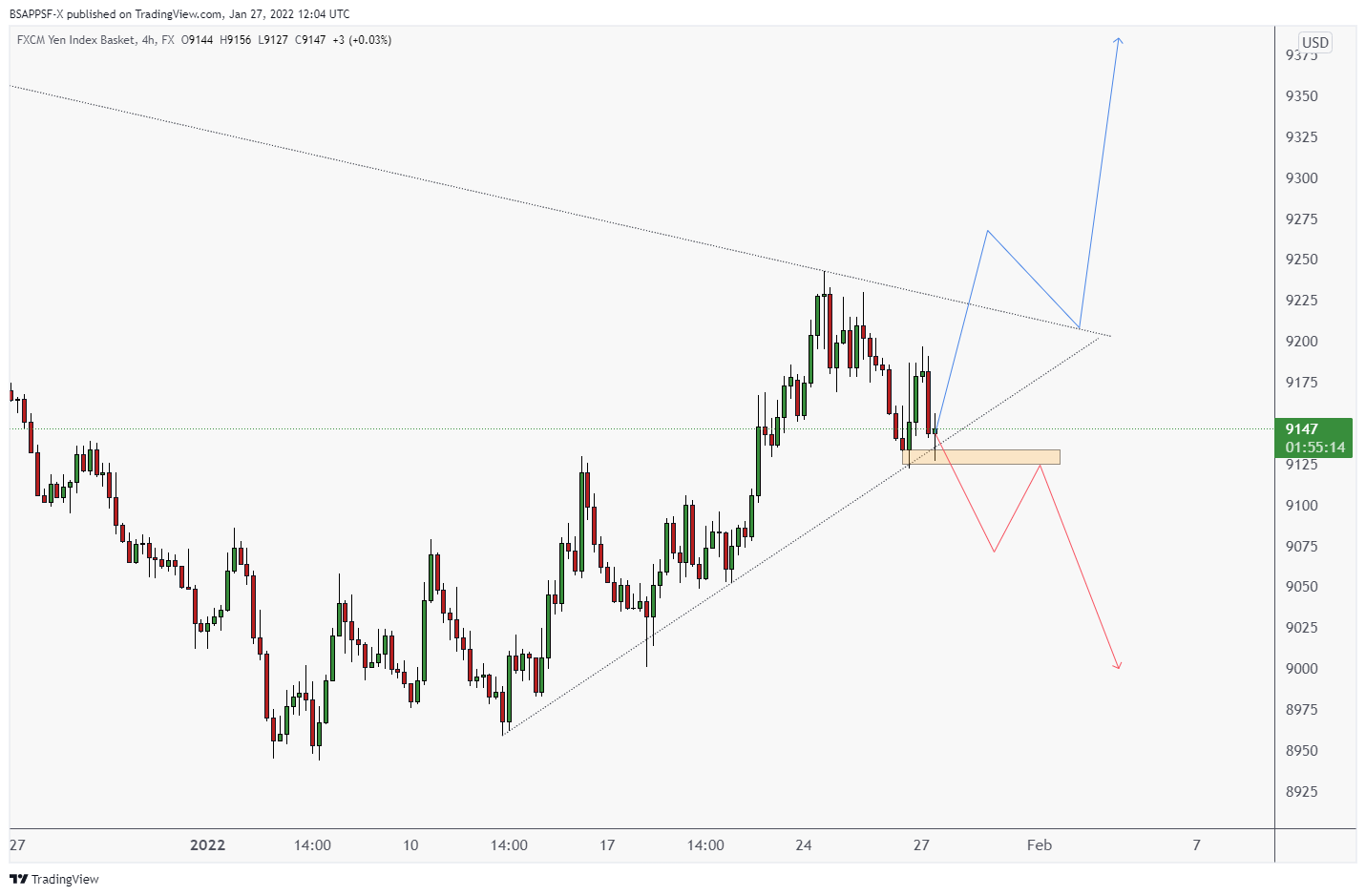 Recap: Potential Setup – EURUSD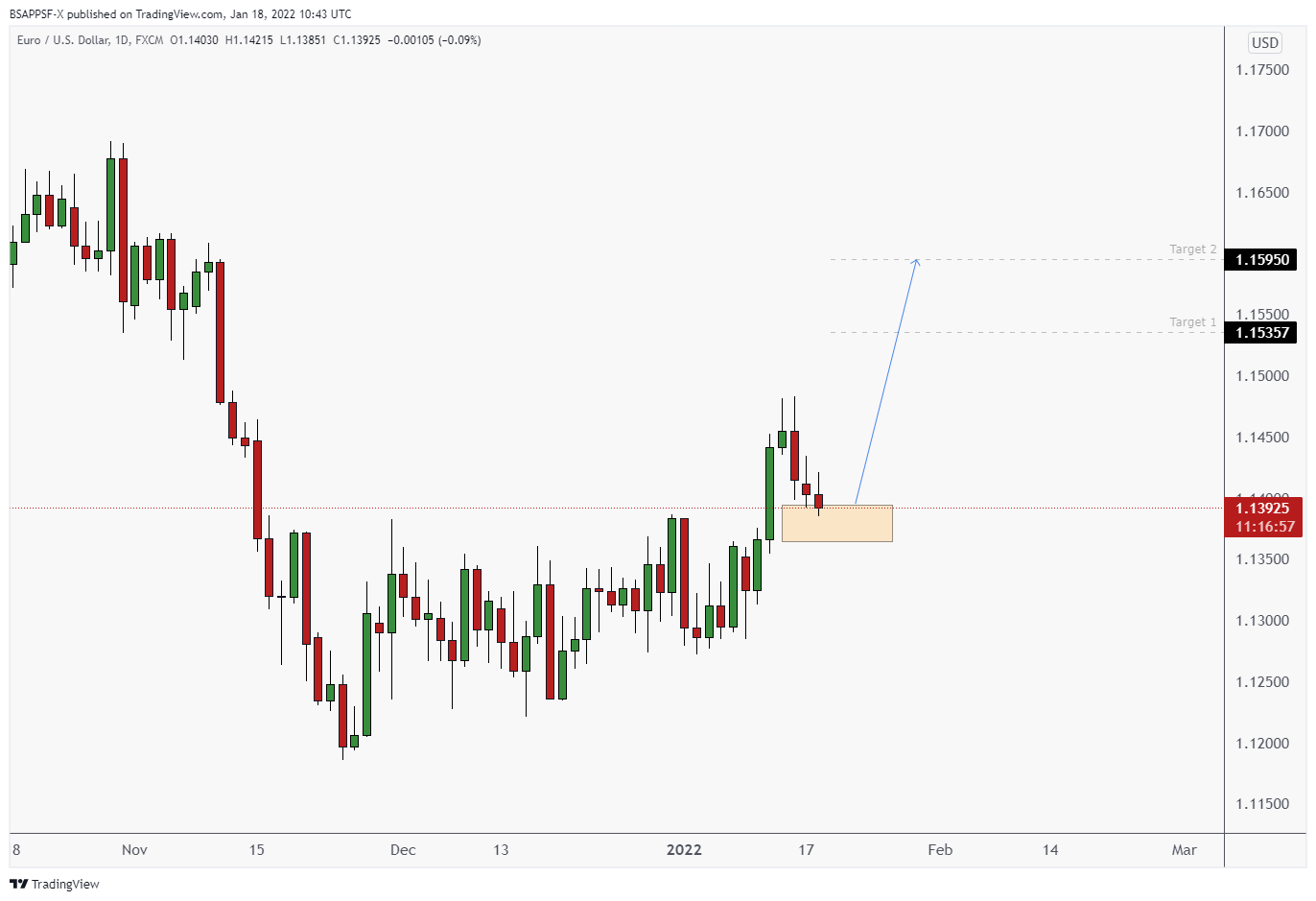 EURUSD (posted in the previous blog post)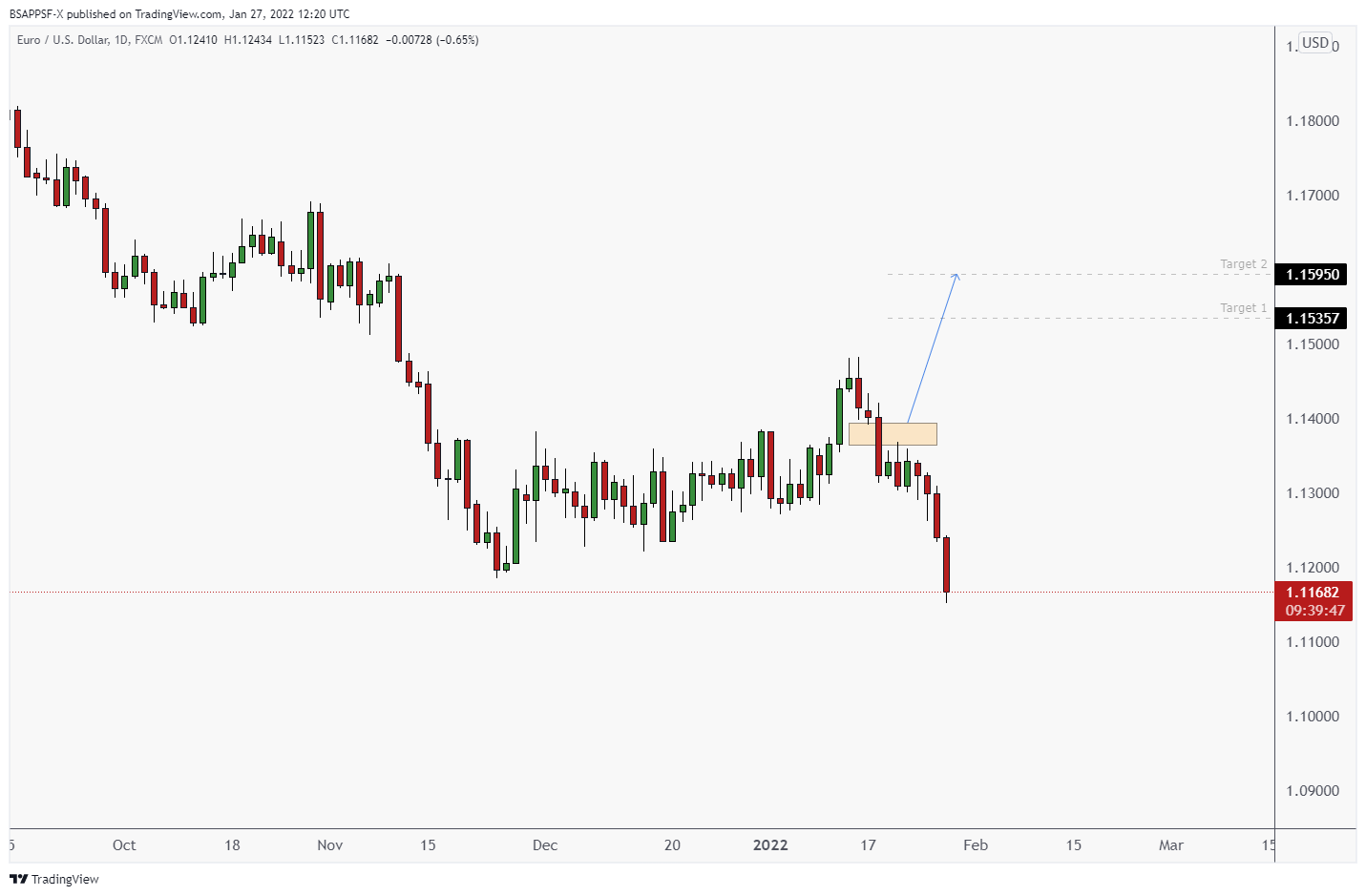 Last week we were watching EURUSD for a long position. However, we failed to react from the area of interest and therefore we did not form an entry.
This shows why its critical to wait for price to confirm we are reacting from the AOI!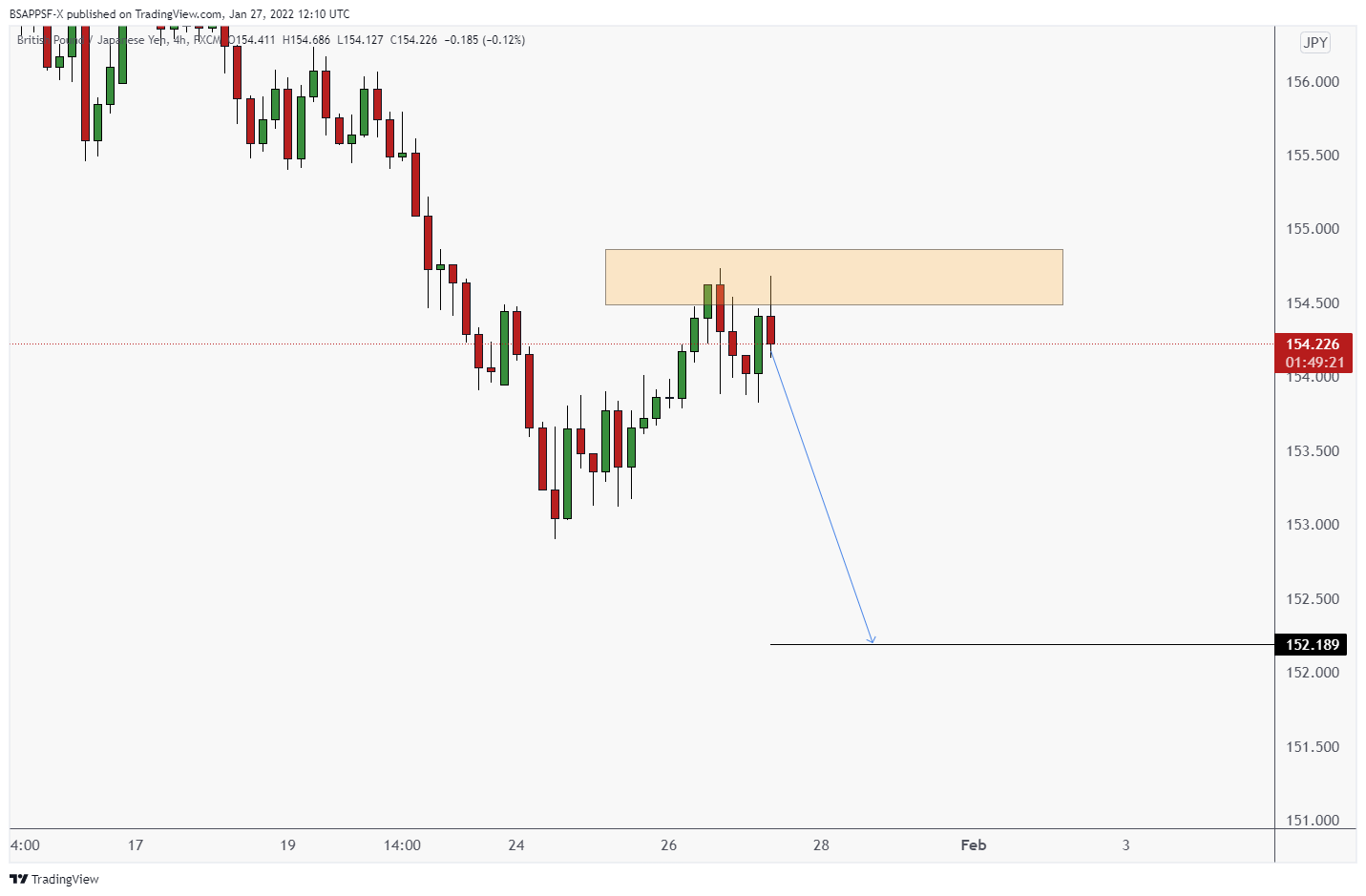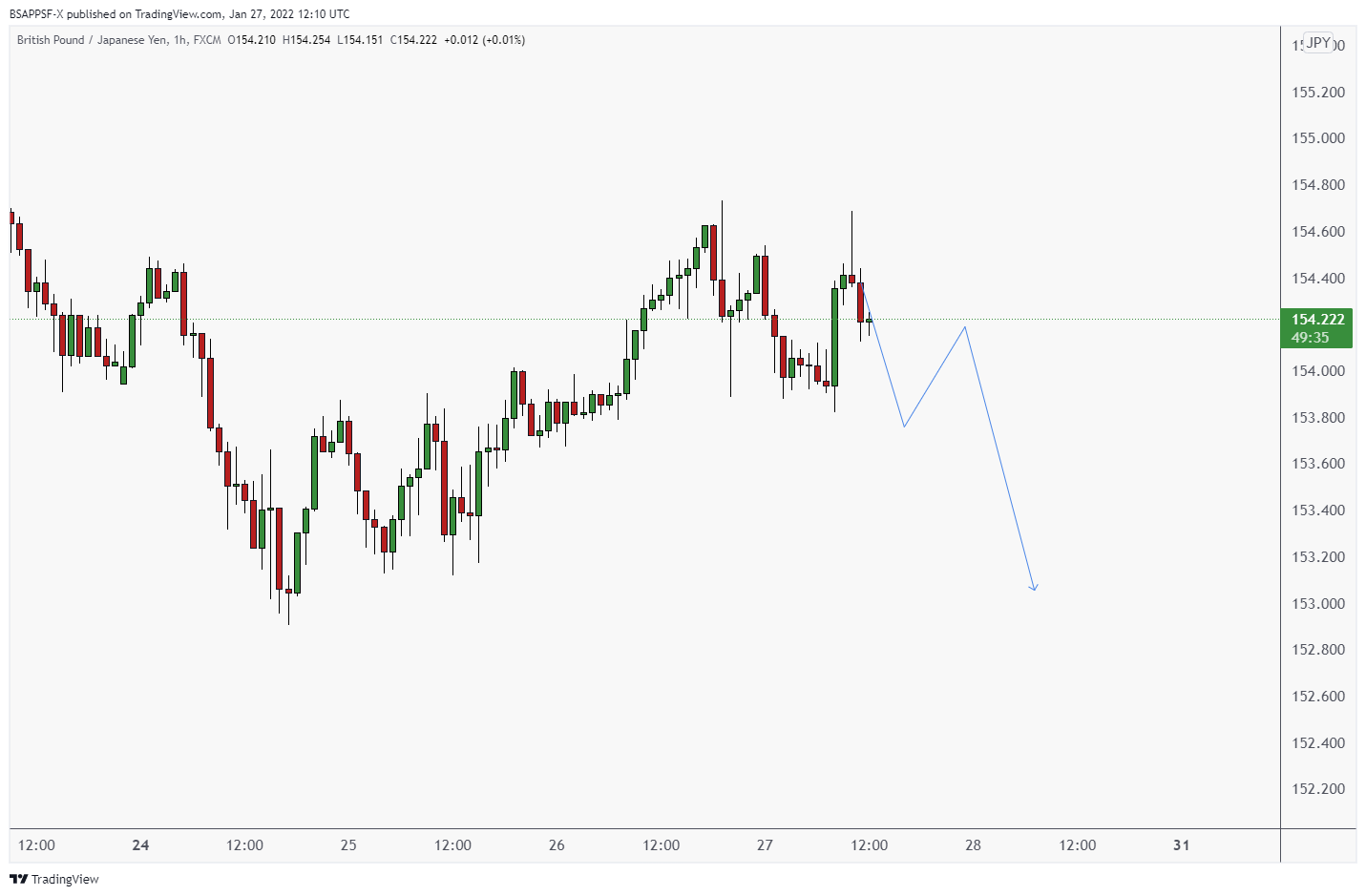 We are watching GBPJPY for a short, which is in line with our JPY bias. Either you can wait for a base to form where we are right now, or you can wait for the hourly to breakout to the downside and get in on that pullback. Either way, we will be targeting 152.18.
If the JPYBasket falls through the AOI then we will no longer be looking for shorts on this.
Written by Aqil – Head Analyst