Currencies:
Our bias of dollar downside is playing out; however, we have not seen any big breakouts just yet. On the USDollar I am looking for us to push down to around 12152, – pullback – and then continue down. This would provide as strong confirmation for dollar downside. 
Our general biases for currencies: 
USD: Down 
EUR: Up 
GBP: Up (needs pullbacks though) 
AUD: Down  
NZD: Down 
CAD: Up 
JPY: Mixed 
Upcoming fundamental releases we have are: 
Wednesday, January 12th 
USD, Consumer Price Index ex Food & Energy (MoM)(Dec)

 

USD, Consumer Price Index ex Food & Energy (YoY)(Dec) 

 
Friday, January 14th 
EUR, ECB's President Lagarde speech

 

USD, Retail Sales (MoM)(Dec) 

 

USD, Retail Sales Control Group(Dec)

 

USD, Michigan Consumer Sentiment Index(Jan) PREL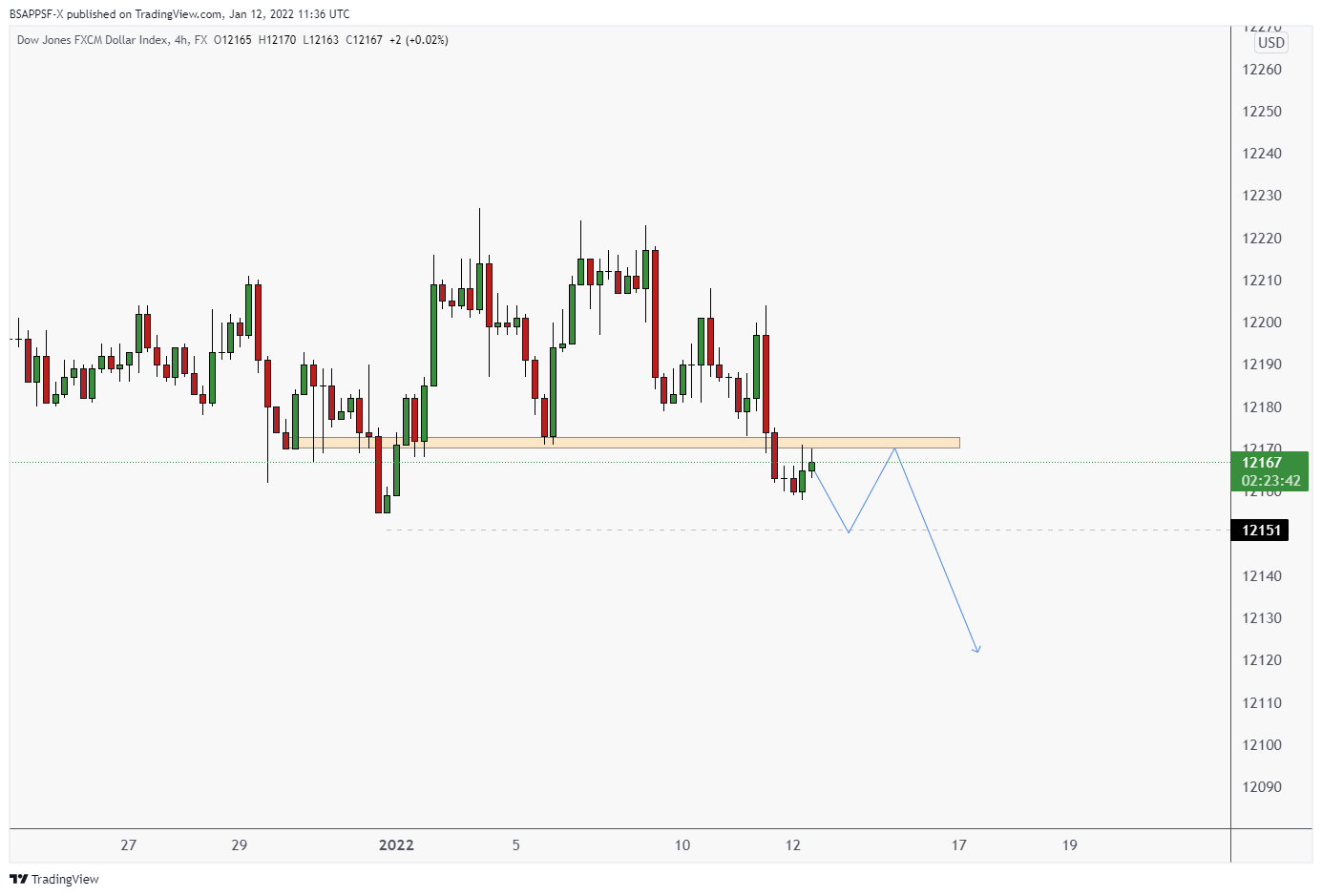 Cryptocurrencies:
As mentioned last week. The 44K level has been very important for us and on the weekly we have had a close below this now. It looks like we are going to be seeing further downside on this. However, we could see some relief over the next few weeks as we pullback into the right shoulder of the H/S.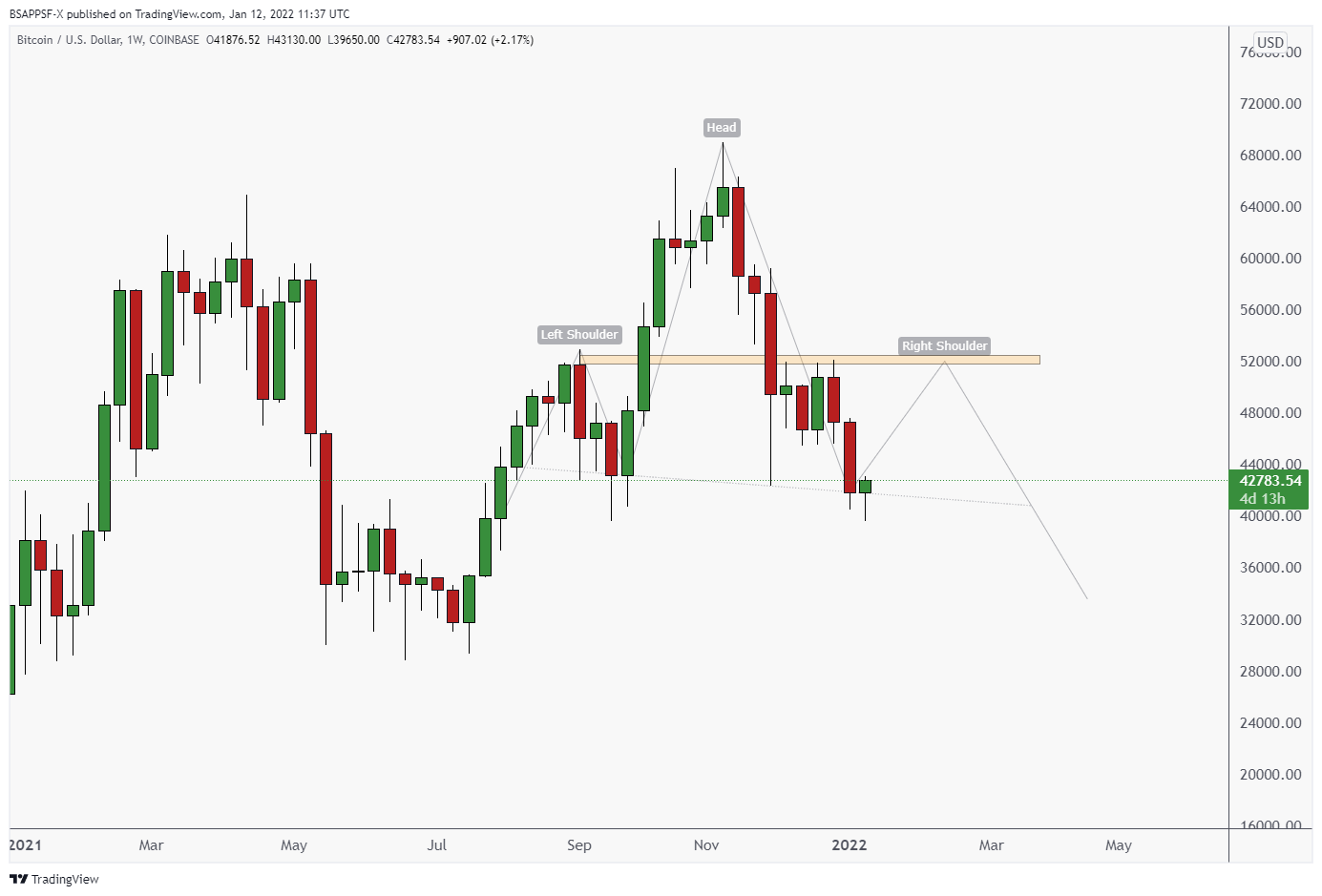 RECAP: Potential Setup – USDCAD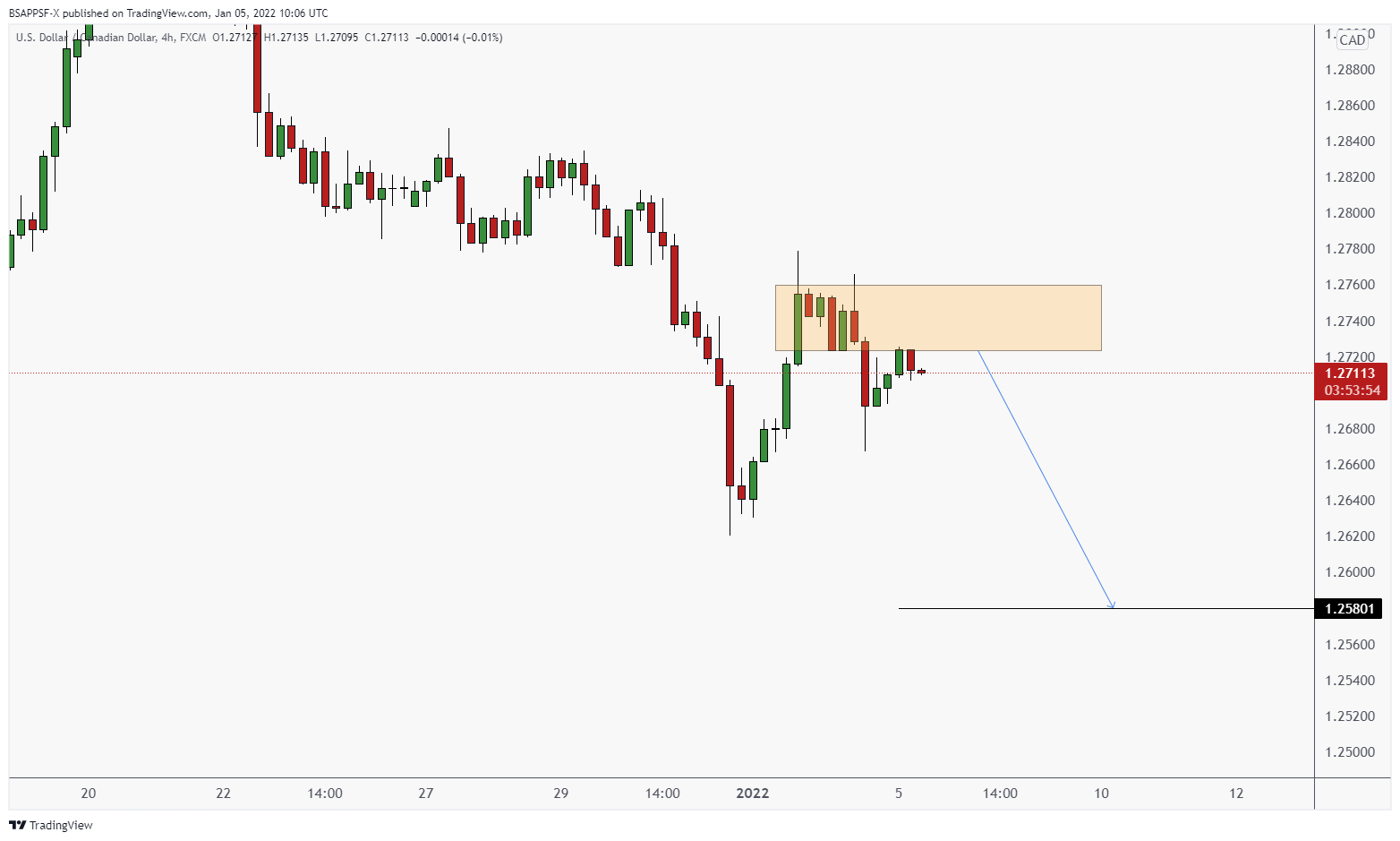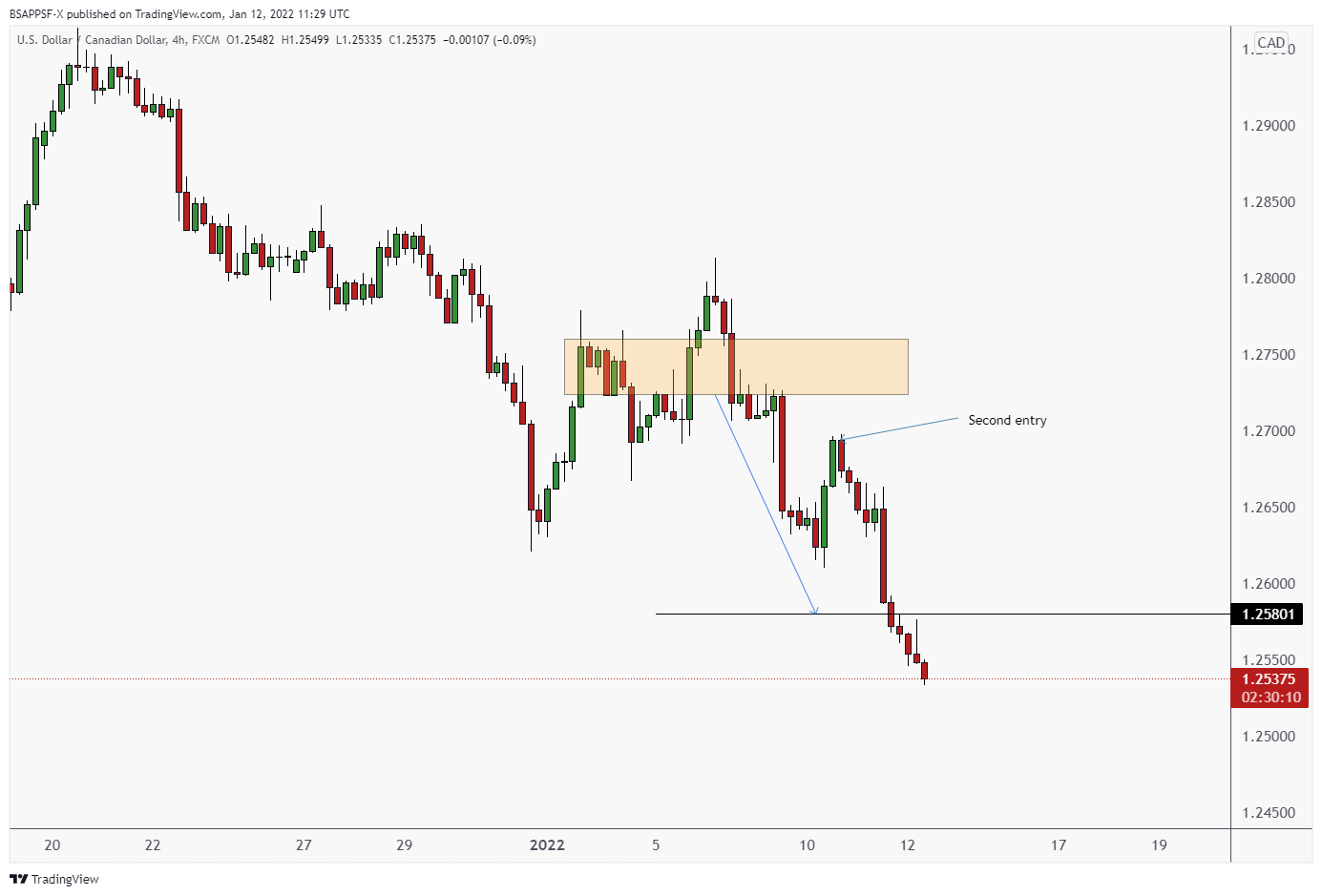 We are watching USDCAD for a short position. Some of us in our Advanced community are already involved with this setup. If it continues to reject this area then you can look to get involved on one of those rejections. The hourly could be forming a potential entry now but be weary there is room to push up on the 4HR. If the dollar does breakout to the upside as discussed earlier, then we will no longer be watching this for shorts.
We will continue to look for short positions on any pullback.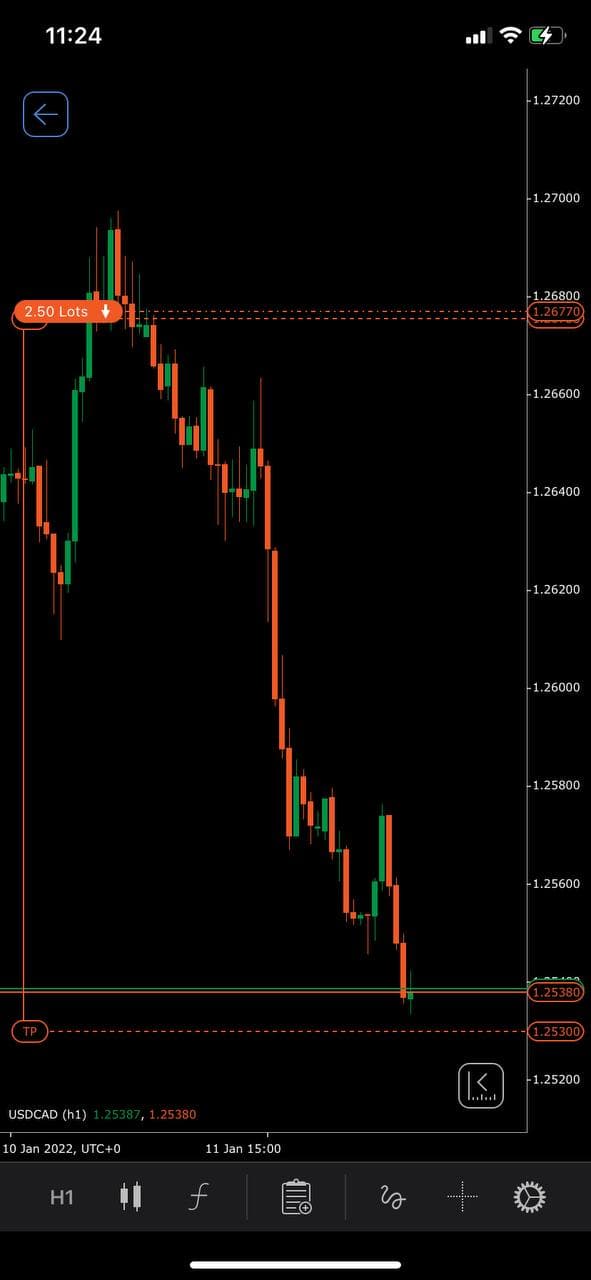 Written by Aqil – Head Analyst