Currencies:
The USDollar is really struggling at 12390, and although we are bullish overall – we could see a deeper pullback from here. If we break 12300 then we will be looking for deeper pullbacks to 12238. 
The JPY has been ridiculously weak for the last few months, with another recent push down over the last 2 weeks. We have seen a massive move, with the Yen hitting levels which it has not in many years.  
'The super dovish BOJ is struggling against the tide of rising global interest rates as central banks elsewhere race to beat accelerating inflation, with the international spike in yields dragging Japan's yields higher. Complicating that challenge for Tokyo policymakers are the rising costs of imports brought by a weakening currency and global fallout of the Ukraine war. BOJ Governor Haruhiko Kuroda appeared unfazed over the yen's fall, saying the move was driven partly by Japanese firms' dollar buying to pay energy bills.' 
You can read more about this here: https://www.reuters.com/world/asia-pacific/boj-notches-up-defense-yield-cap-with-bigger-unscheduled-bond-buying-2022-03-30/
When looking at the JPYBasket, which is a collection of multiple currencies against the Yen, we do not have data before April 2019 – as that is when FXCM created this basket. We can still create our own basket using trading view tools (find out how to do this here) or we can use something like the JXY (Japanese Yen Index) to map out where the JPY will go.  
Upcoming fundamental releases we have are: 
Thursday, March 31st 
JPY, Tankan Large Manufacturing Index(Q1)

 
Friday, April 1st 
EUR, HICP (YoY)(Mar) PREL

 

EUR, HICP-X F,E,A,T (YoY)(Mar) PREL

 

USD, Nonfarm Payrolls(Mar)

 

USD, ISM Manufacturing PMI(Mar)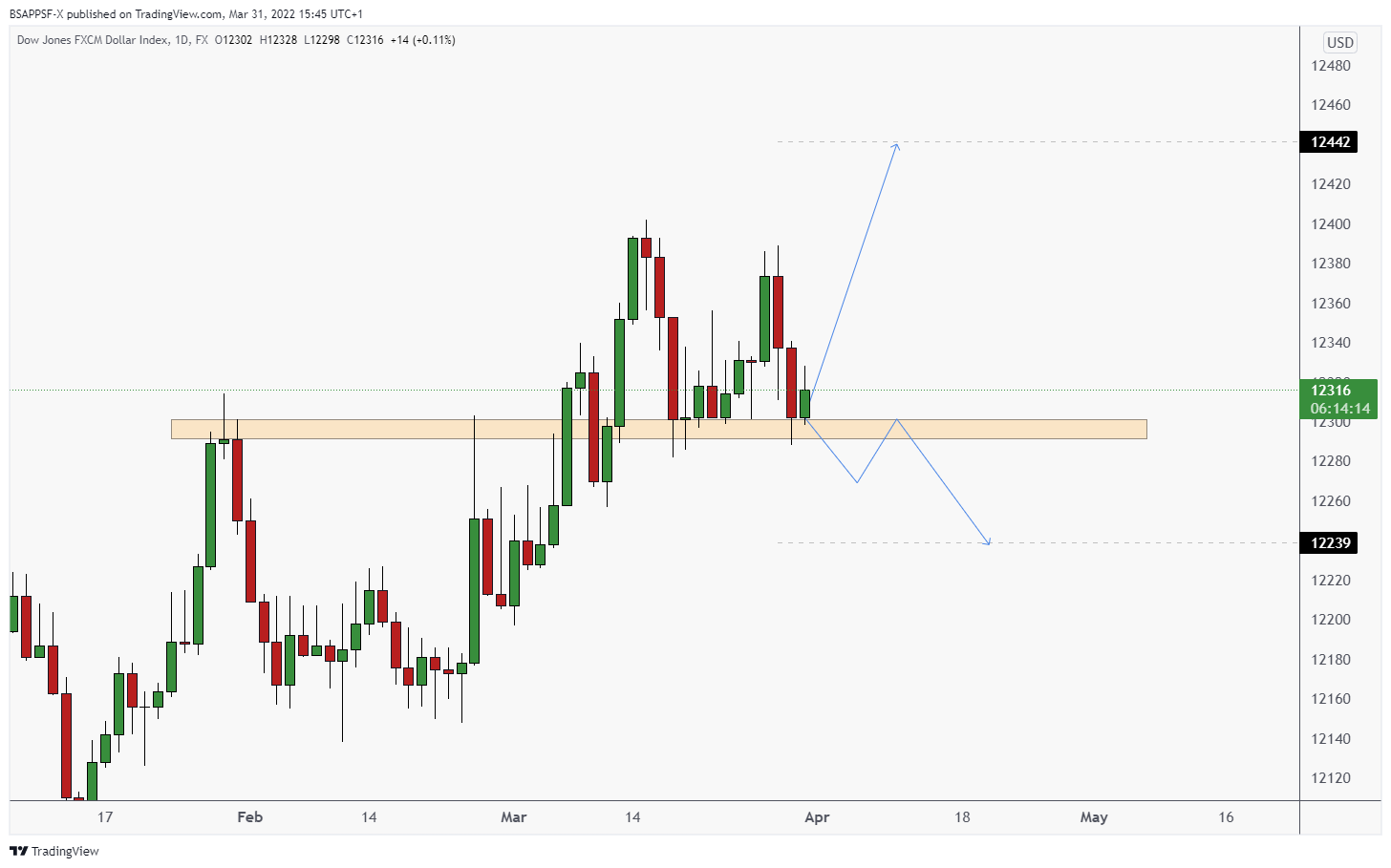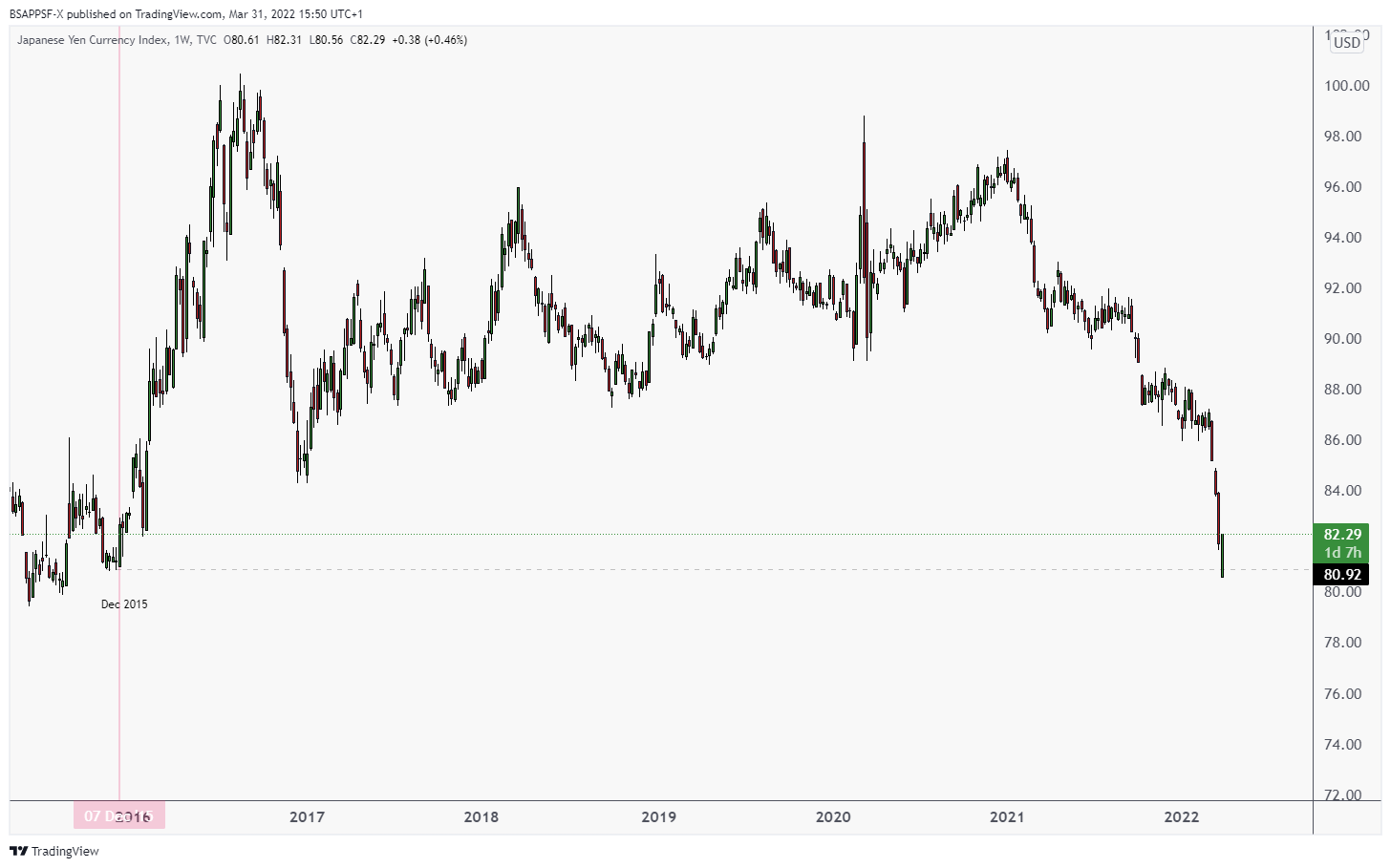 Potential Setups
Here are a few setups we will be keeping our eyes on.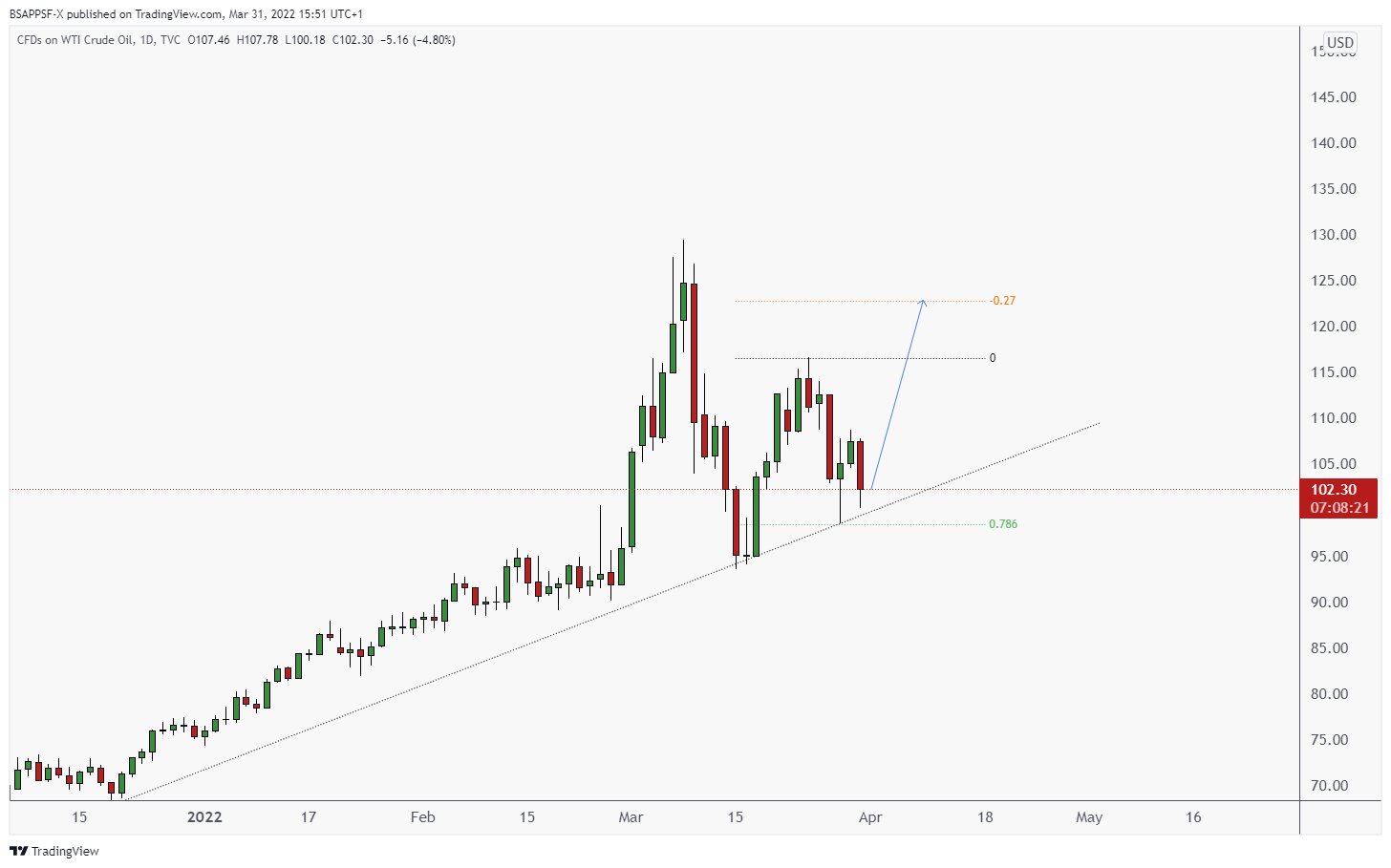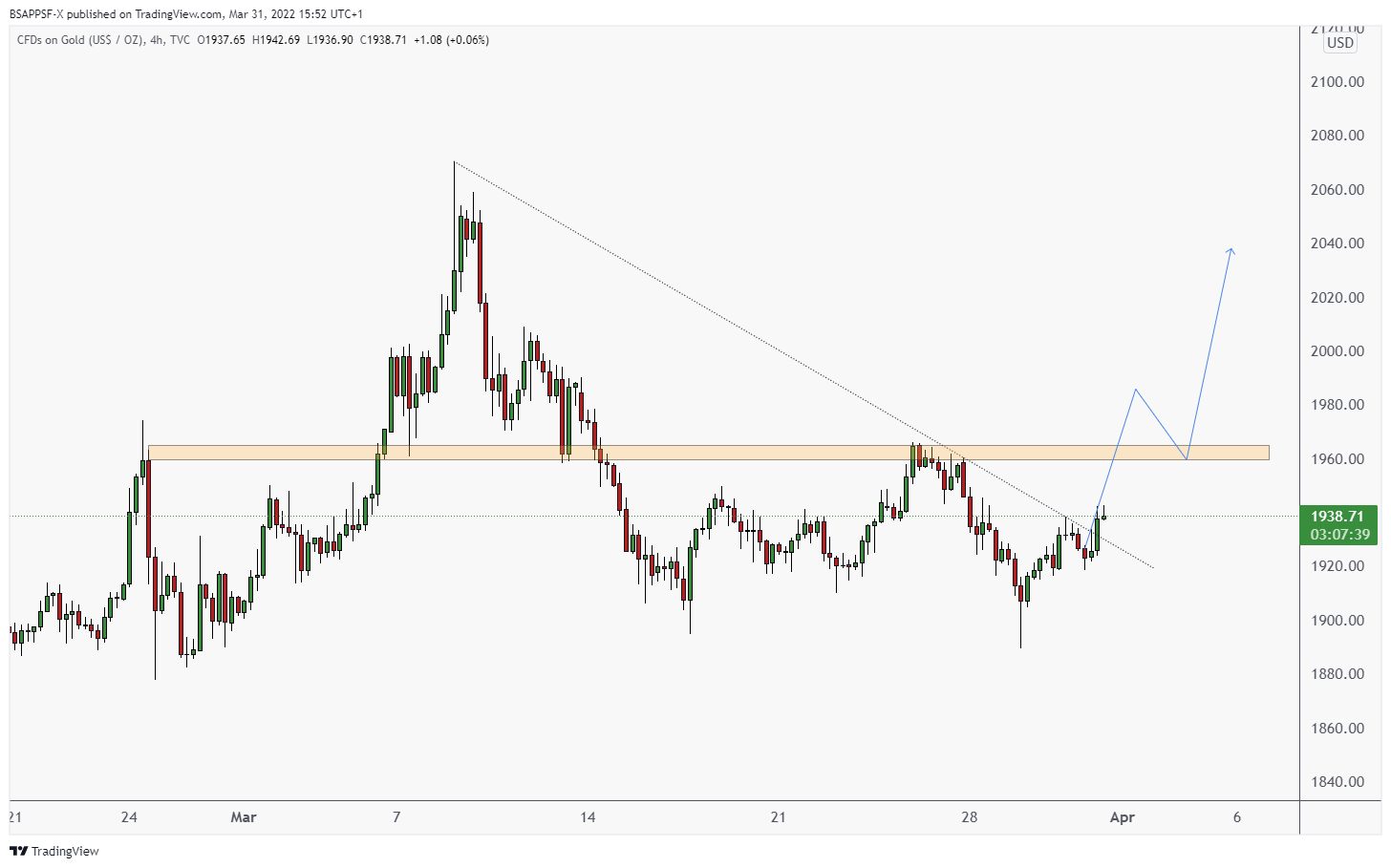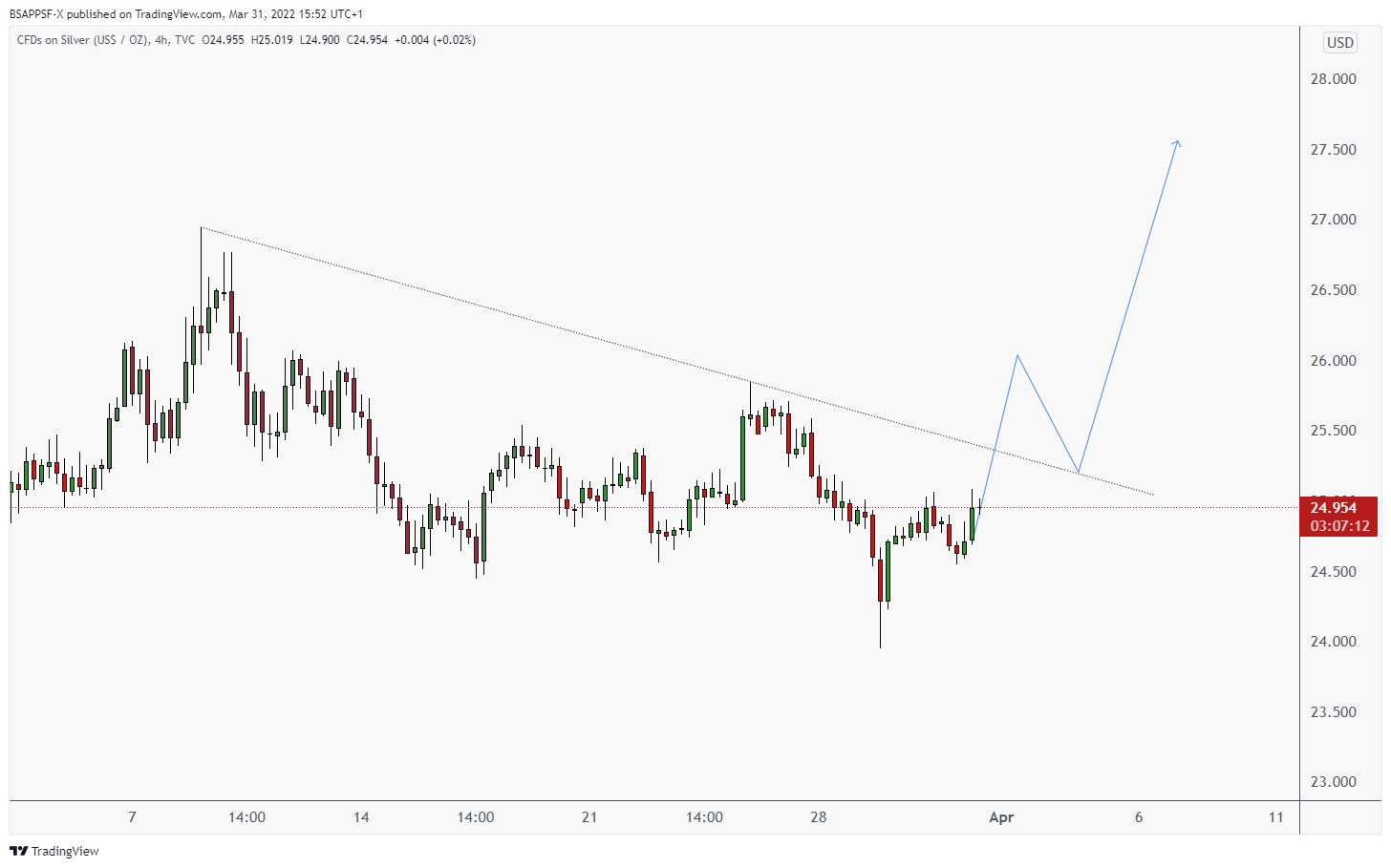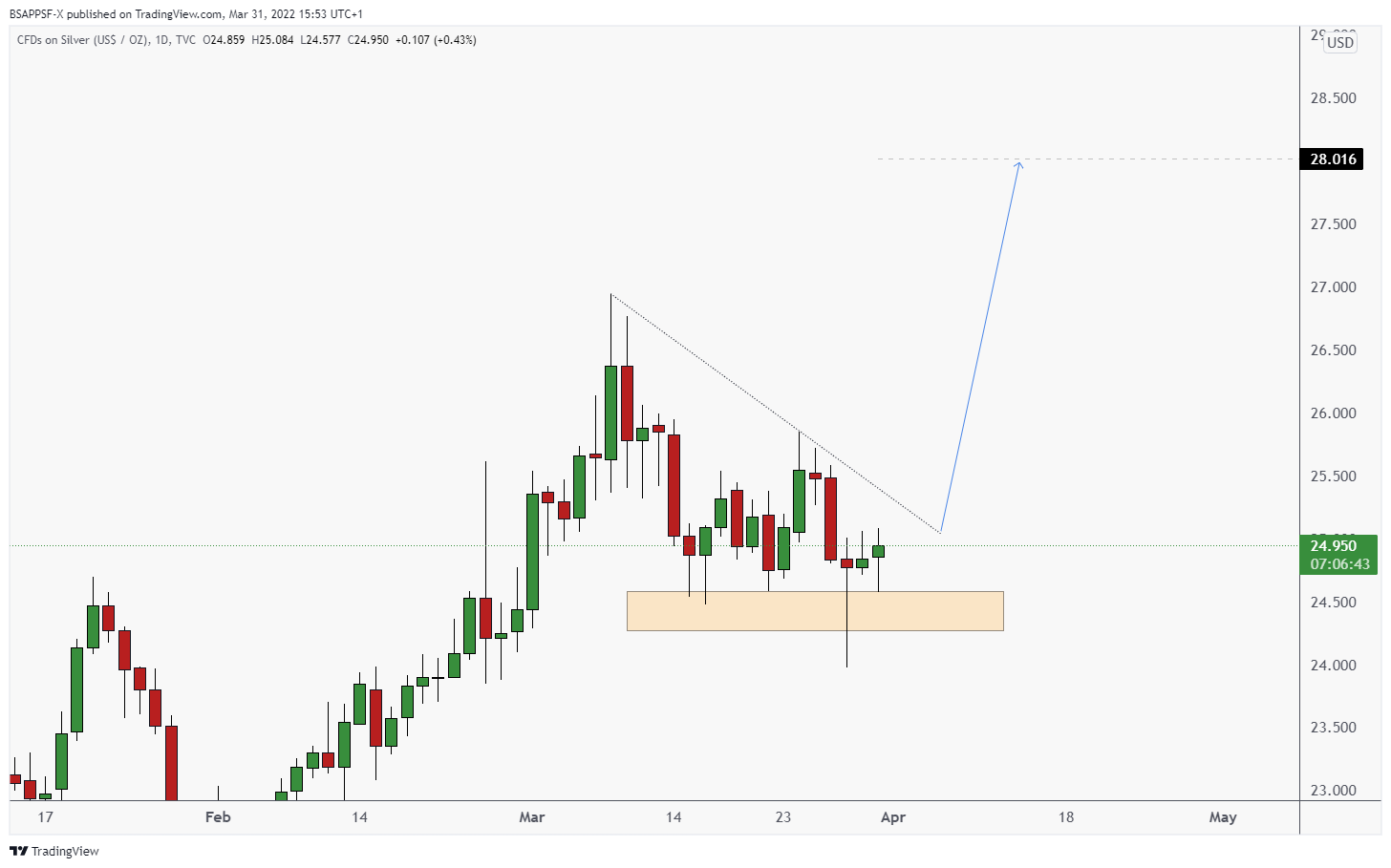 Written by Aqil – Head Analyst