Currencies:
USD strength has continued its move up as expected. We are anticipating continued USD strength for now. However, BSAPPSFX students are aware that we are pushing into certain price levels which could see a reaction and a potential pullback. If the USD continues to strengthen then more downside is expected for EUR and GBP.
AUD and NZD outlook is the same as the previous weeks: 'We are continuing to seeing deeper pullbacks across the board which was expected (Ref: Q1_Week10). We are looking for continuations for AUD and NZD weakness and will be shorting some of these pairs on pullbacks which align with the BSAPPSFX strategy.' 
Commodities:
Last week I mentioned that we were looking for short positions on GOLD. Since posting the previous blog post, GOLD is now 300 pips lower! We will be continuing to add short positions to this in line with how we trade here at BSAPPSFX. As mentioned last week, our first downside target is 1680 with a final target of 1640.  
Cryptocurrencies:
BITCOIN has started it next leg up and is currently trading at 58K at the time of writing. In Week 10's outlook, I said that we were wanting BITCOIN to have its next leg up – but we were anticipating a pullback to around 52K before this would happen. Since writing that article, BITCOIN hit 60k and pulled back to 51K as expected! We will be watching for price to push up into 67K, and then later into our final take profit of 70K. 
RECAP – Potential Set Ups: GBP/CHF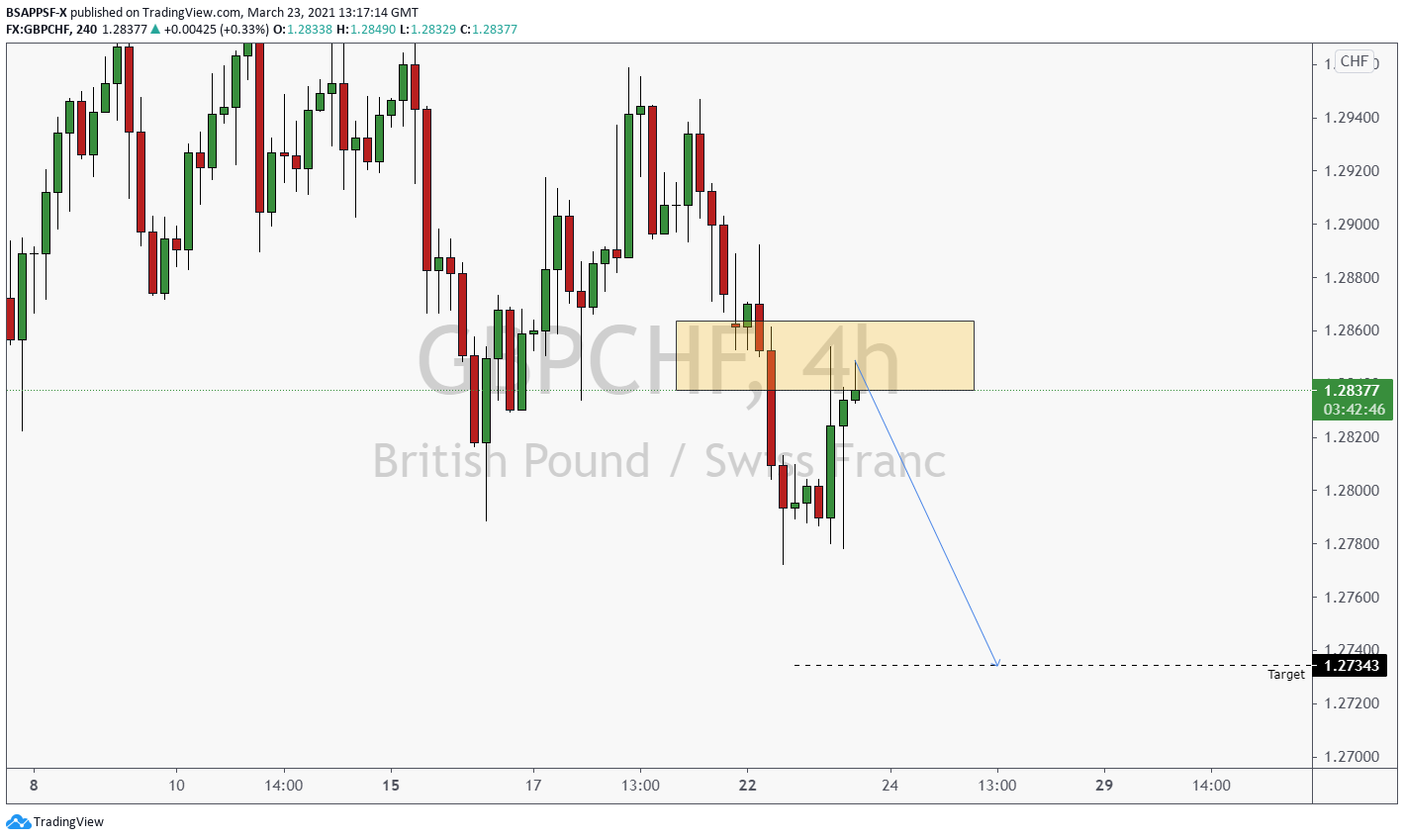 GBPCHF- 4HR Chart (Posted on 23/03)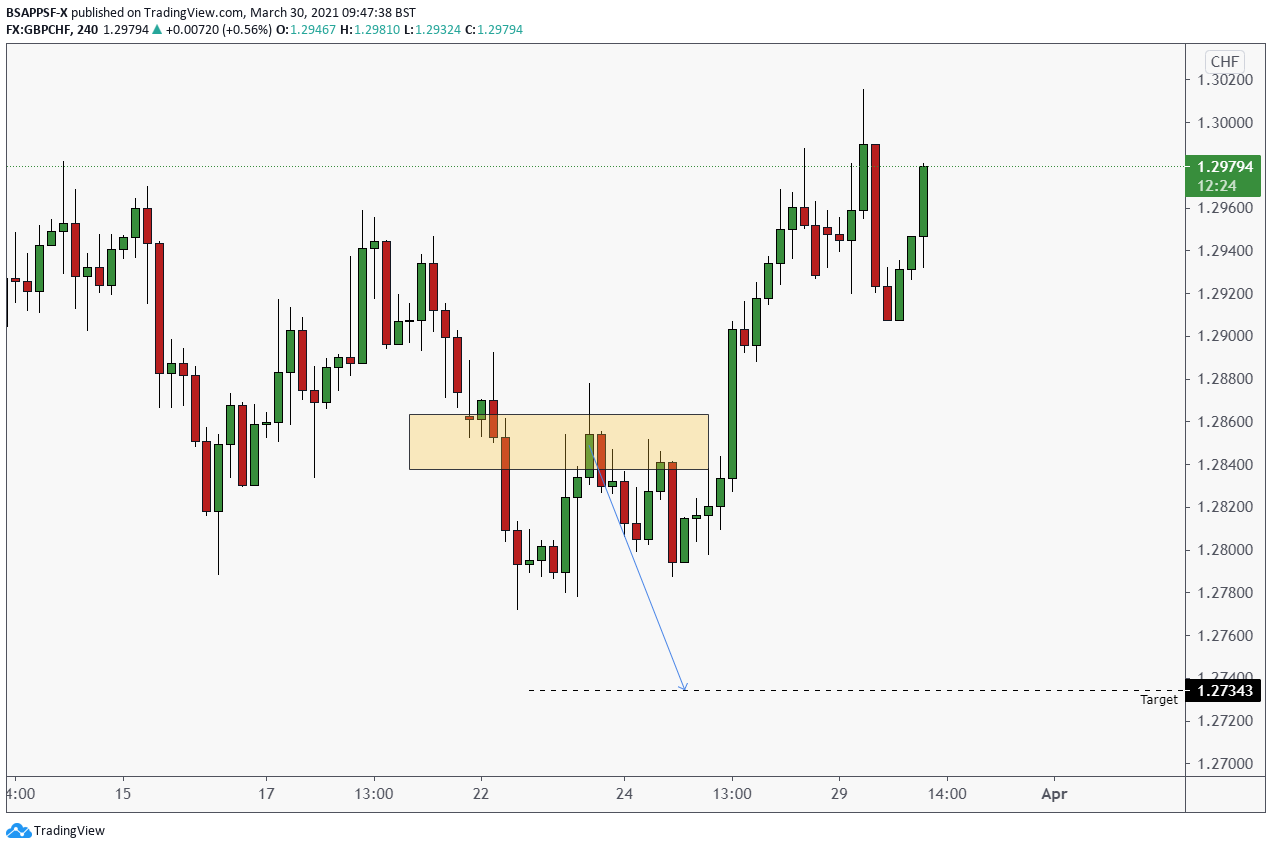 GBP/CHF setup shared last week reacted nicely from the area of interest, we went just over half way to the take profit before price reversed and pushed up. Losing is a normal part of trading and is necessary! BSAPPSFX Students would have been taken out of this trade at break-even due to the rules we follow. But even if a stop-loss was hit – this is perfectly fine! 
RECAP – Potential Set Ups: AUD/CAD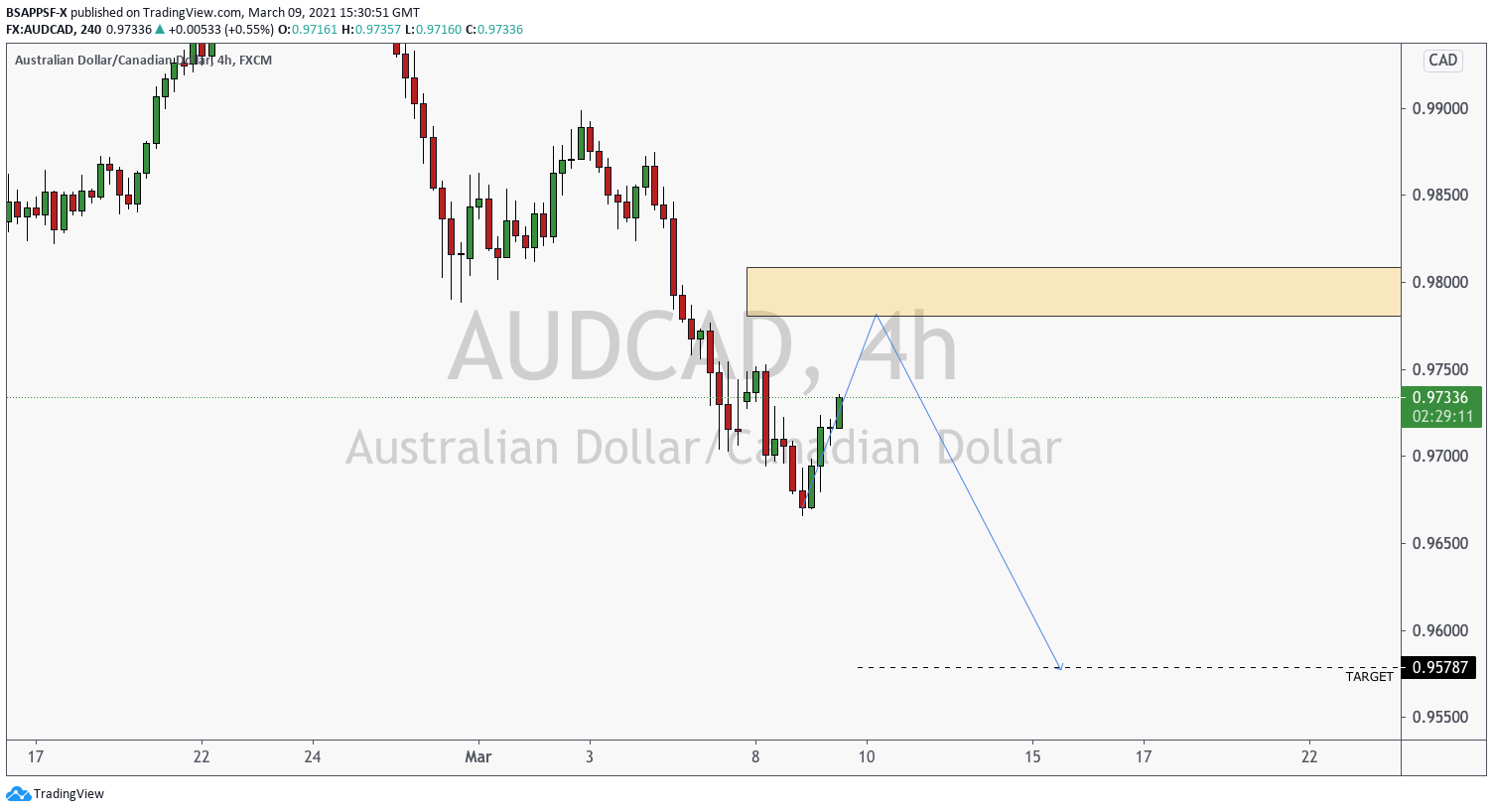 AUDCAD- 4HR Chart (Posted on 16/03)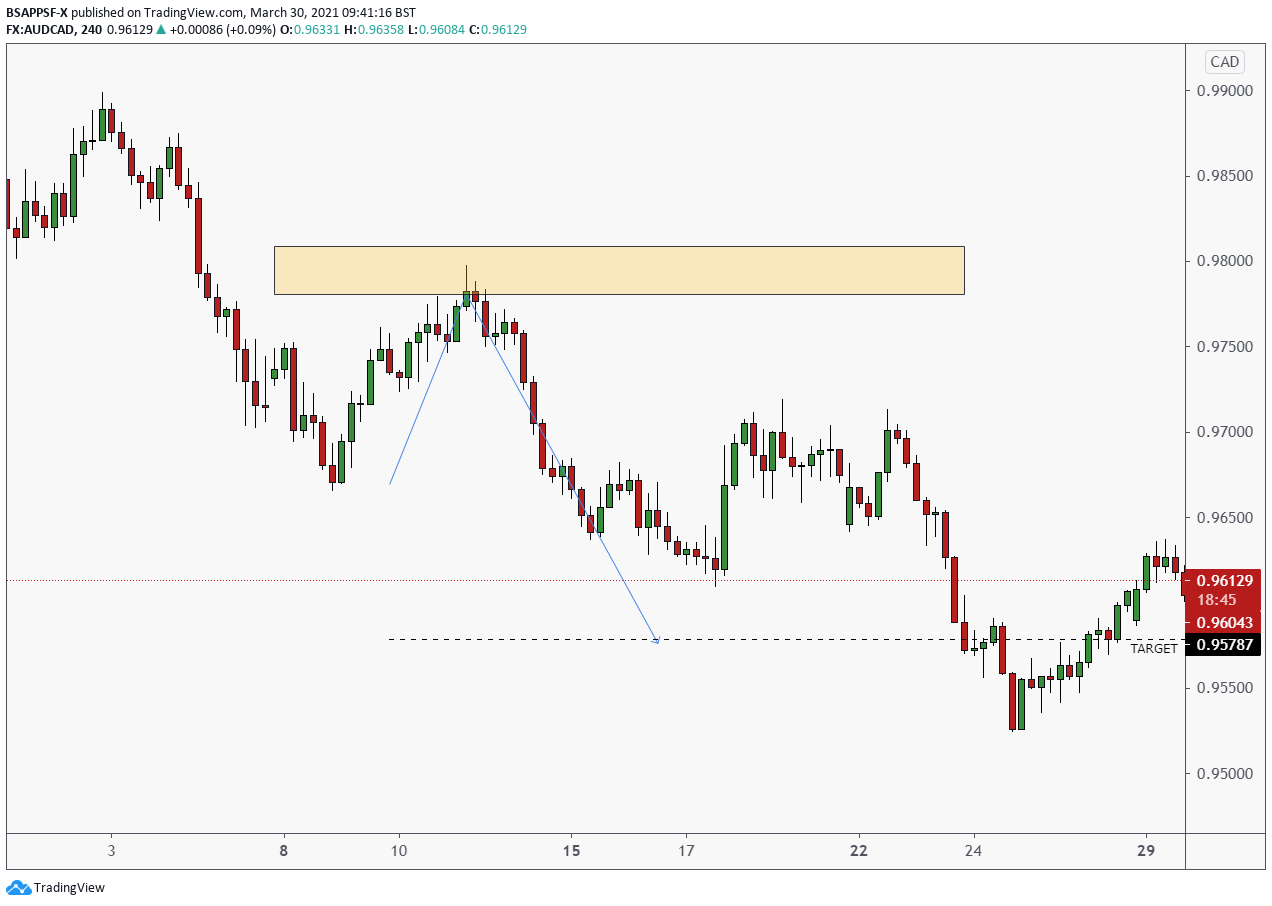 AUD/CAD setup was shared in the Week 10 outlook. On the 26/02 our take profit of 0.95787 was hit (+220 pips!) 
Potential Set Ups: AUD/CAD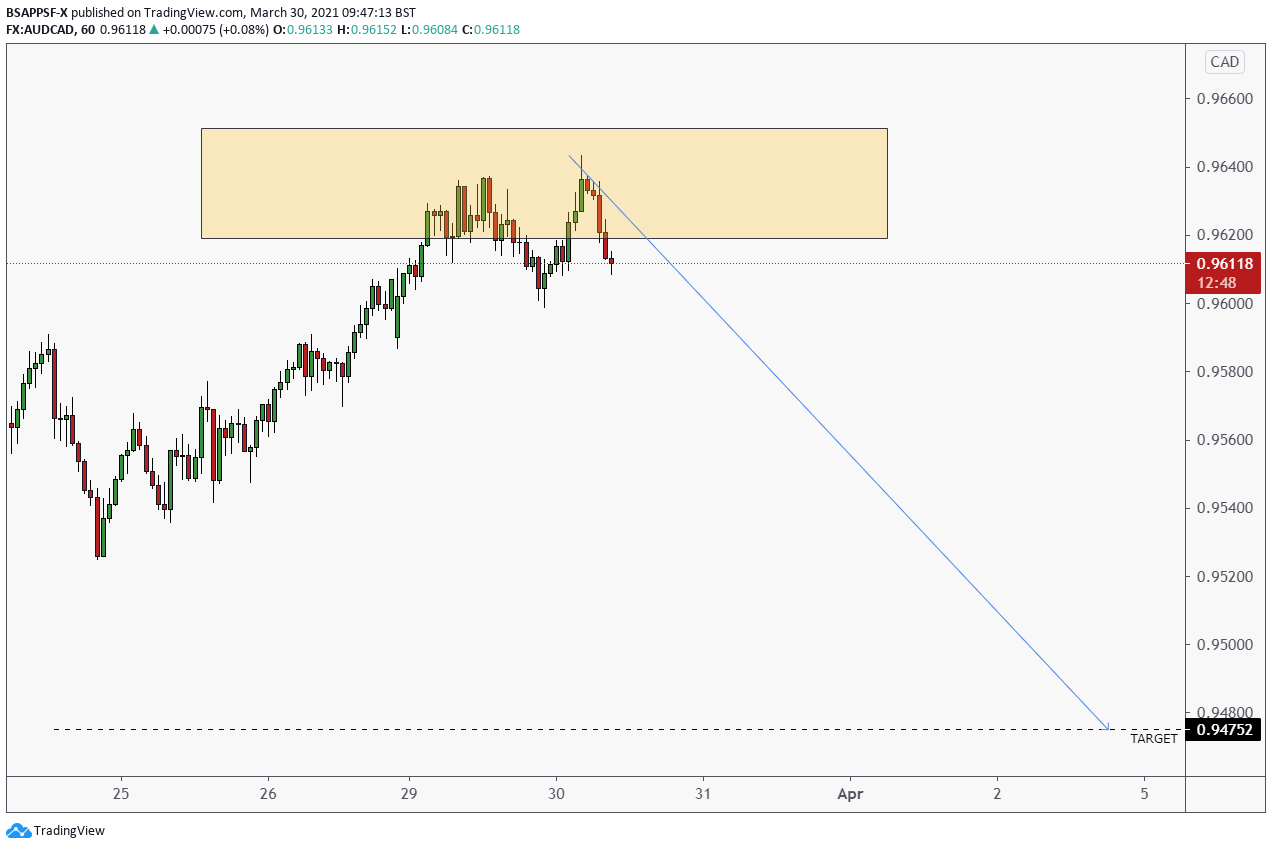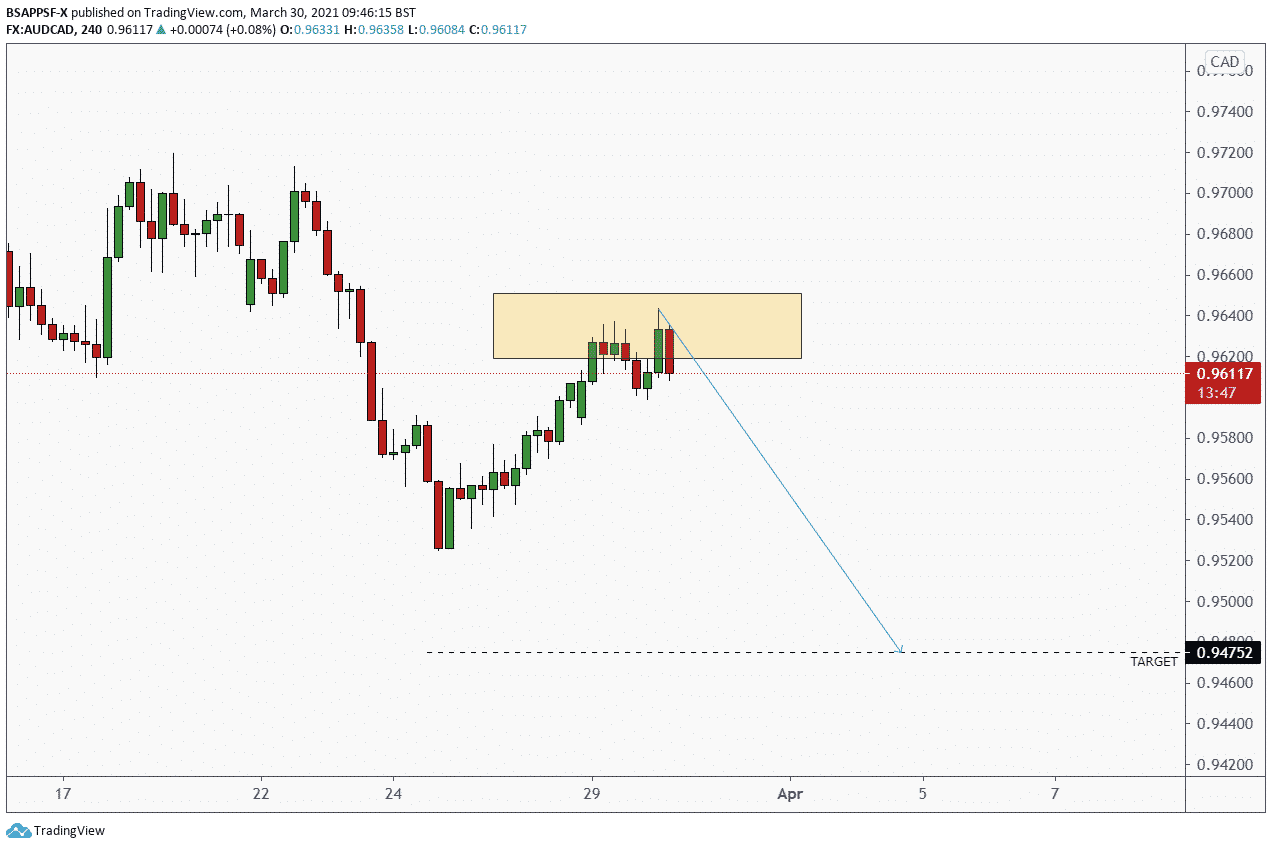 We are actively looking for a short position on AUD/CAD between 0.96512 and 0.9619 and we will be targeting 0.94752. 
Written by Aqil – Senior Analyst