Currencies:
USD strength has continued its push up as expected. Last week we were awaiting the FED to release the rate decision and anticipating it to continue to provide strength to the dollar. We are currently seeing a really nice push up on the dollar and we are looking for this to continue.
AUD and NZD are seeing deeper pullbacks across the board which was expected (Ref: Q1_Week10). We are looking for continuations for AUD and NZD weakness and will be shorting these currencies on pullbacks which align with the BSAPPSFX strategy. 
Commodities:
As you know from the previous article, we are watching GOLD very closely to execute a short position. It is currently trading at 1730 and we are anticipating the breakout from this level soon. BSAPPSFX students are aware of what we are looking for to execute. Our first downside target is 1680 with a final target of 1640.  
Cryptocurrencies:
Our view on BITCOIN is the same as last weeks and we are actively looking for long positions which align with the BSAPPSFX strategy.  
RECAP – Potential Set Ups: GBP/CAD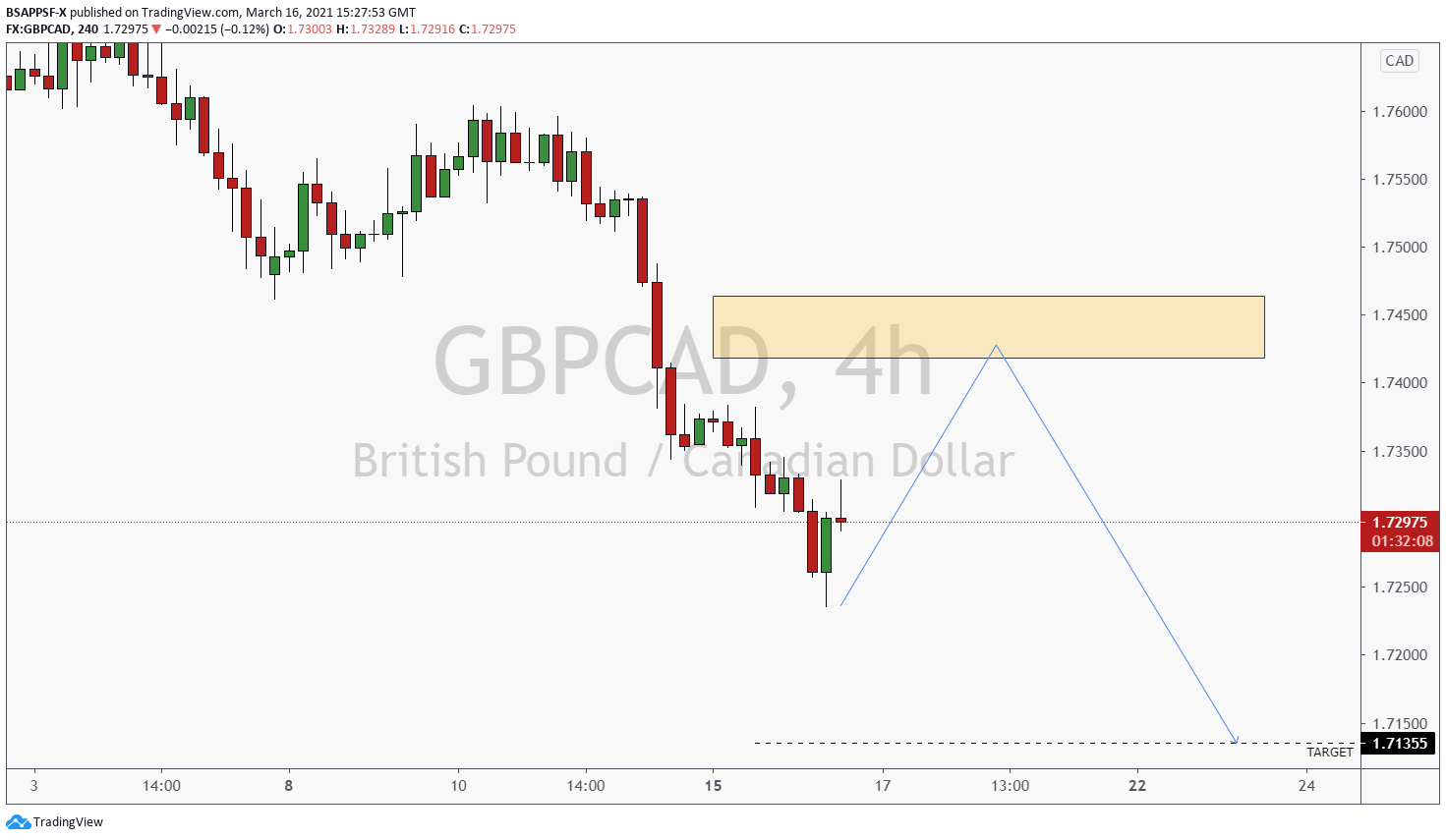 GBPCAD- 4HR Chart (Posted on 16/03)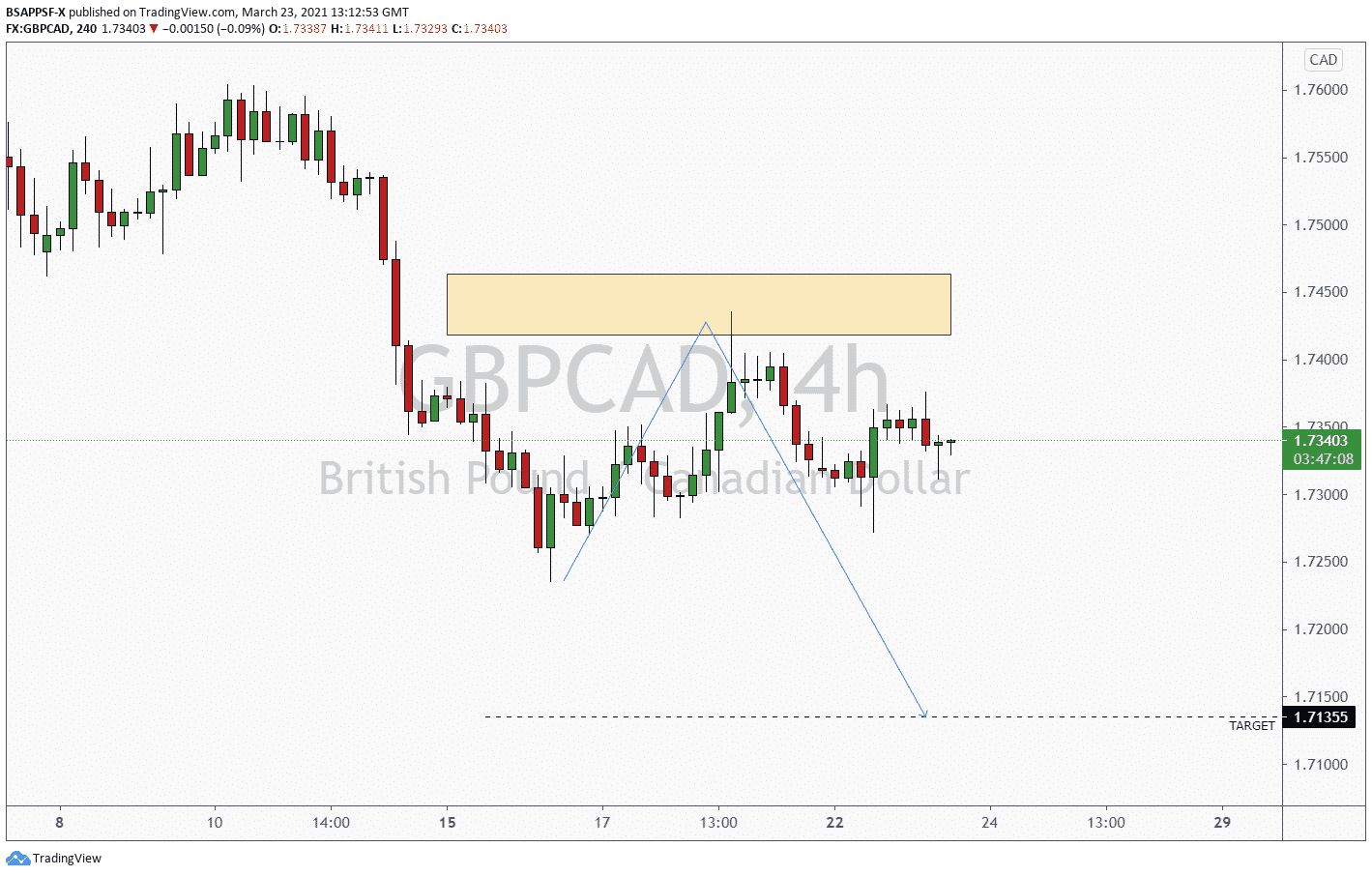 GBP/CAD is playing out really nicely – tapping into the area of interest and melted over 160 pips. We are currently pulling back, however our short position is still valid and we are currently break-even on our initial trade. 
Potential Set Ups: GBP/CHF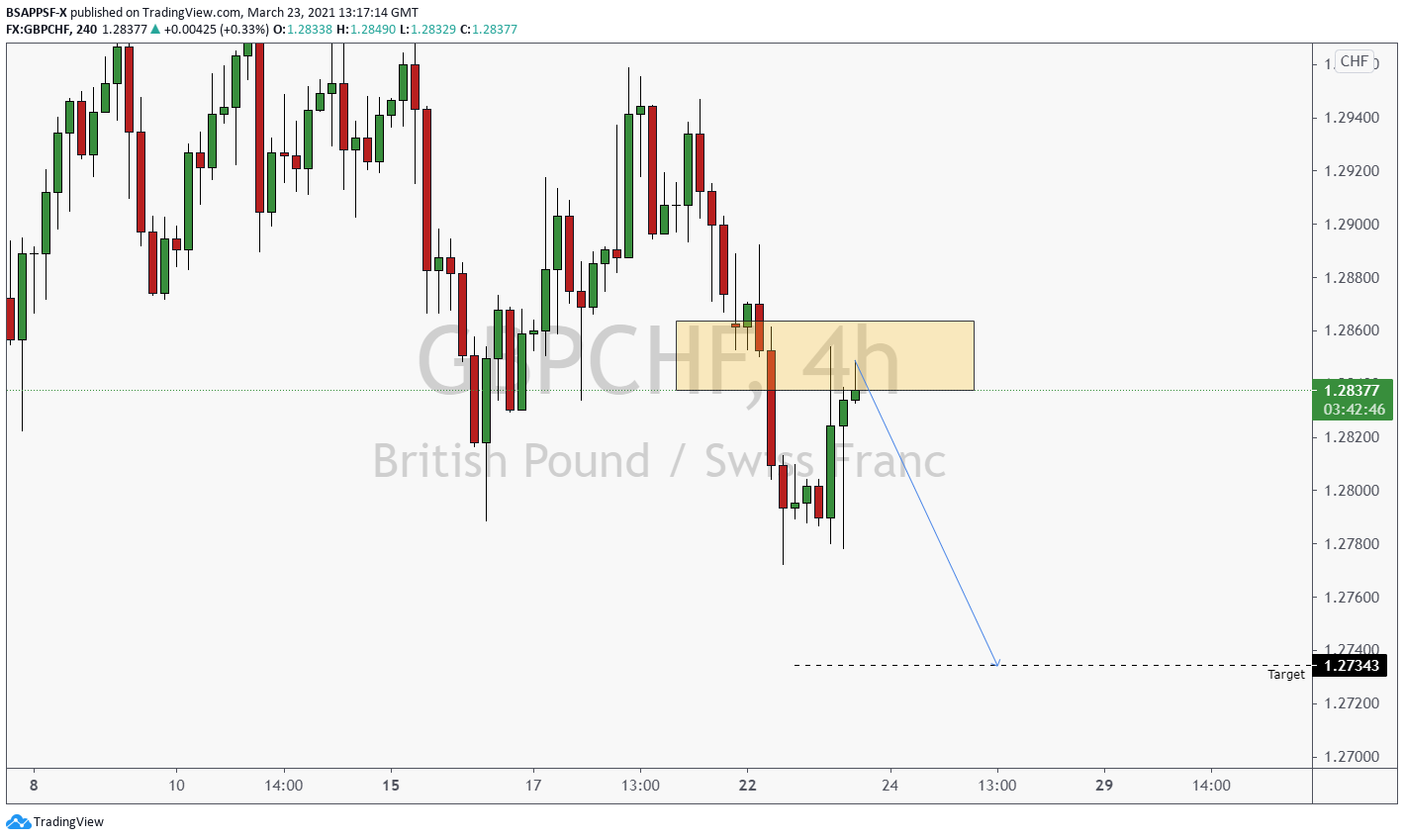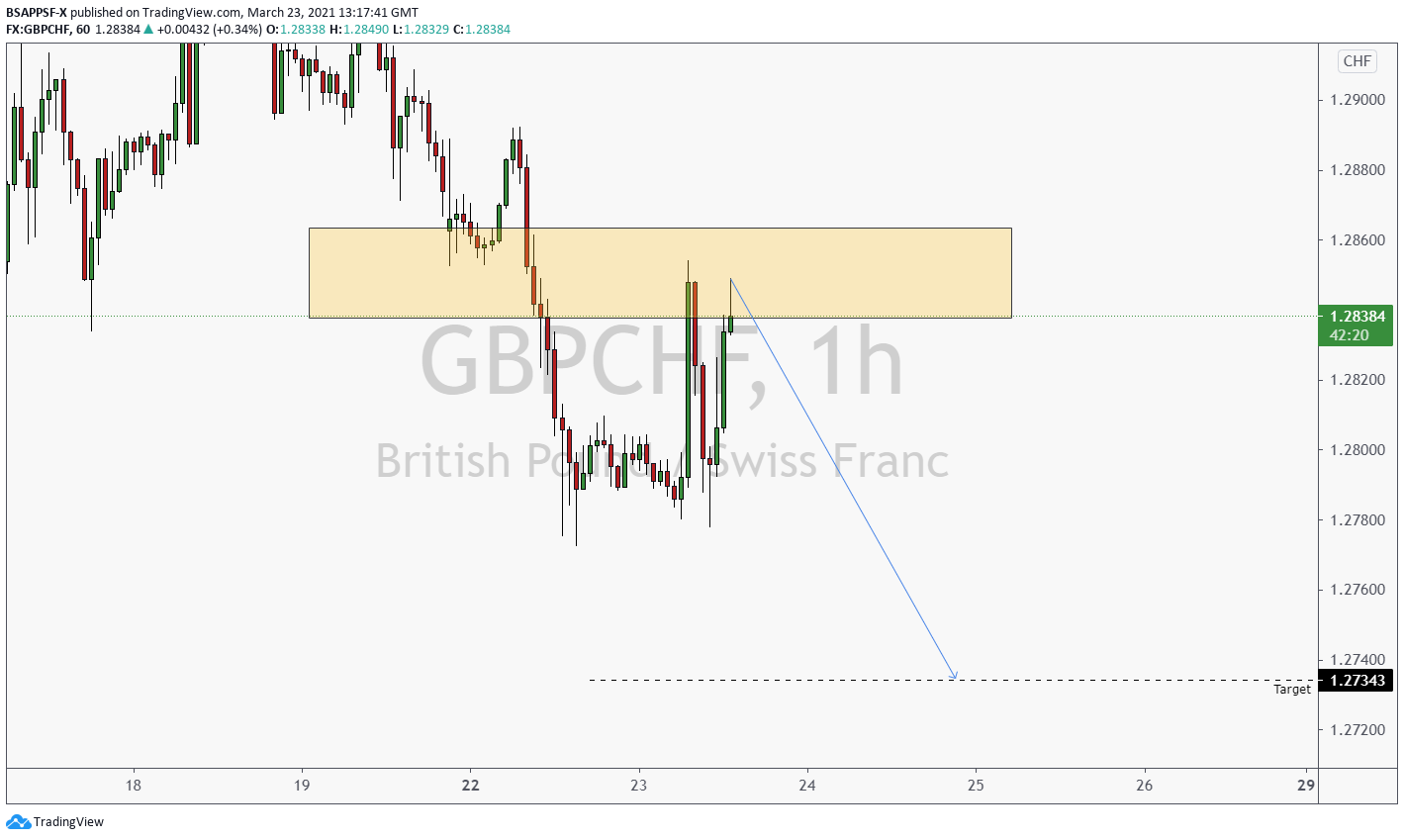 We are actively looking for a short position on GBP/CHF. Utilising the BSAPPSFX strategy  we have highlighted an area of interest if between 1.28652 and 1.28436. We are targeting 1.27343.  
Written by Aqil – Senior Analyst