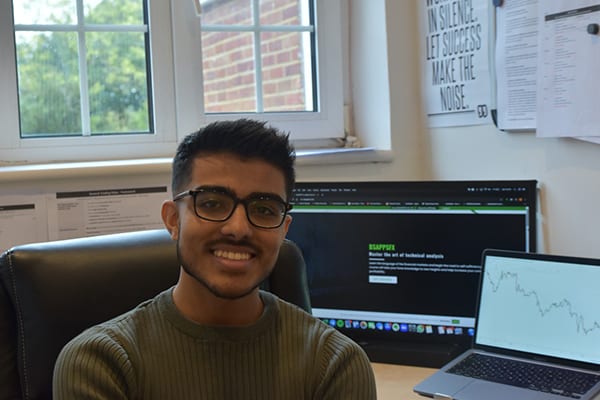 Aqil Jannaty
Senior Analyst
Aqil has been part of BsappsFX from the very beginning. He quickly completed all available courses, including the original BsappsFX course, the Psychology course, and the Advanced course – plus he was a member of the Mastermind group.
I noticed Aqil's talent for trading when I had an opportunity to work closely with him as a part of the Mastermind group of 30 students. Aqil was always one to help others with their chart work and was one of the most interactive students on the webinars we ran each month. Aqil's passion truly shines through in the trading chart set ups he contributes in the chats.
In the time we have known each other, Aqil has become someone I trust to help grow BsappsFX. Aqil is now employed by BsappsFX as a recognised Senior Analyst, and his special ability to connect with students is a real asset to our organisation.
Aqil contributes to the Advanced course paid groups and helps existing students with their 1-on-1 calls. Aqil has been trained in the BsappsFX way and offers reliable guidance consistent with the core values of the course.
If you need help with your trading, don't hesitate to book a call with Aqil using the calendar function below!
Book now
1-1 session!
for £50 an hour
Book now
1-1 session!
for £50 an hour