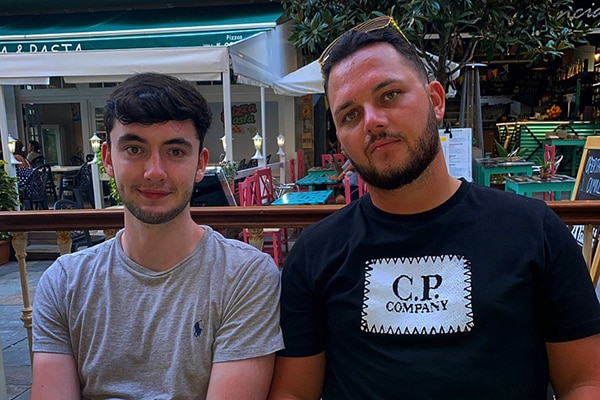 Niall Quinn
Senior Analyst
Niall has been a member of BsappsFX since the very beginning in May 2019. He first tackled the original BsappsFX course and after learning the strategy and concepts in depth, he further improved his knowledge by studying the Psychology course. Niall was also one of the first people to join the Mastermind group of 30 students in October 2019, and he stayed until the final day.
Since then, Niall has become a key part of BsappsFX. He has mastered the strategies taught in the courses and uses that knowledge to help students in the available telegram groups. In October 2020, we brought him into the fold as a Senior Analyst. In this important role he helps to manage the Advanced course paid groups and meets with students via 1-on-1 calls. 
Because he came up through BsappsFX and has now been employed by the programme, Niall has received comprehensive training and accumulated significant experience in the field. He is an incredible teacher and adviser – BsappsFX students are lucky to have access to his expertise.  
My friendship with Niall began when he attended the August 2019 BsappsFX meet-up. In a quiet moment we found ourselves talking about his future plans. He explained that he intended to start university in September 2019, but deep down, he wanted more out of life and felt called to pursue trading over university.
I told him to follow his passion and to free himself of expectations for the 'normal life' that his loved ones wanted for him. He never did go to university, and ever since that conversation has been trading full-time.
Niall brings a fantastic energy to the BsappsFX team. He has been thoroughly trained in the methods and offers value just as I, the founder, would.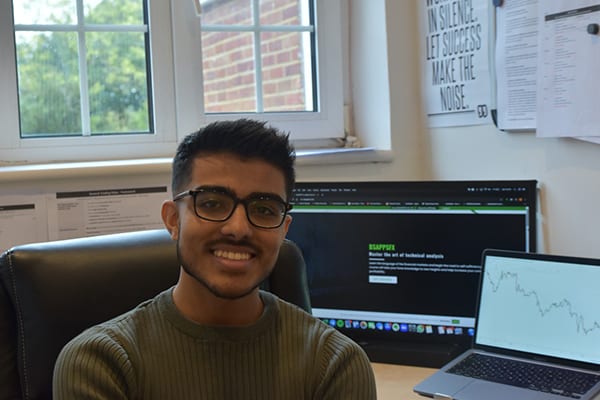 Aqil Jannaty
Senior Analyst
Aqil has been part of BsappsFX from the very beginning. He quickly completed all available courses, including the original BsappsFX course, the Psychology course, and the Advanced course – plus he was a member of the Mastermind group.
I noticed Aqil's talent for trading when I had an opportunity to work closely with him as a part of the Mastermind group of 30 students. Aqil was always one to help others with their chart work and was one of the most interactive students on the webinars we ran each month. Aqil's passion truly shines through in the trading chart set ups he contributes in the chats.
In the time we have known each other, Aqil has become someone I trust to help grow BsappsFX. Aqil is now employed by BsappsFX as a recognised Senior Analyst, and his special ability to connect with students is a real asset to our organisation.
Aqil contributes to the Advanced course paid groups and helps existing students with their 1-on-1 calls. Aqil has been trained in the BsappsFX way and offers reliable guidance consistent with the core values of the course.
If you need help with your trading, don't hesitate to book a call with Aqil using the calendar function below!
Book now
1-1 session!
for £50 an hour
Book now
1-1 session!
for £50 an hour